IRONMAN 70.3 Edinburgh – Sunday July 2nd 2017
'Hometown' British Pro athlete, Caroline Livesey, previews Great Britain's newest IRONMAN 70.3 event
Are you racing IRONMAN 70.3 Edinburgh? Announced in December 2016, the first IRONMAN event in Scotland will take place on Sunday 2nd July 2017. What challenges and treats will the course offer? Well, British Pro athlete, Caroline Livesey (www.carolinelivesey.co.uk) knows the area very well and has put together an informative guide to the event.
(At the time of writing, entries are still available for the race – visit the race website HERE for more details)
---
IRONMAN 70.3 Edinburgh – Course Preview
If you were anywhere near Yorkshire on a cold mid-December day, you may have heard the screams of glee when I discovered that there was going to be a 70.3 in my hometown of Edinburgh. I get excited about races all over the world and I have been lucky enough to see some incredible places through this sport, but no place will ever match home soil. So, as a local, I thought I would share a few thoughts about what this race location will offer and how race day is likely to pan out.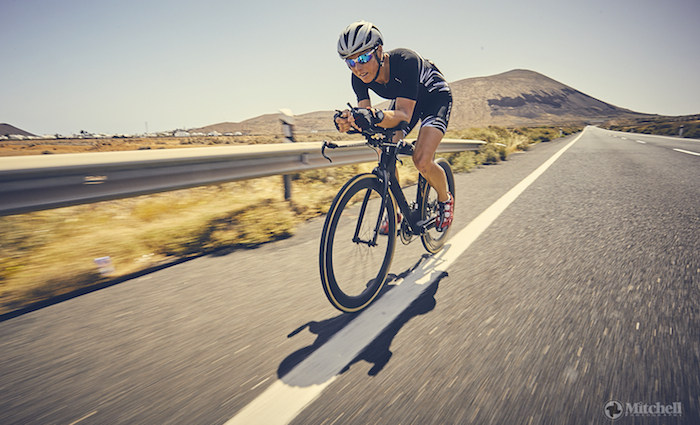 Firstly, Scotland in July can be cold. But, and here is the thing, it can also be drop dead gorgeous! As with inhabitants UK wide, us Scottish folk are obsessed with the weather and can discuss it for hours. July could be 12 degrees and raining with a strong northerly, or 25 degrees and sunny with flat calm seas. You will have no way of knowing until race morning. Even checking the weather the day before is unlikely to be helpful as the weather gods like to keep us guessing. So, one of my top tips is to come prepared for everything.
One thing that won't change is that it will be a wetsuit swim. Despite spending hours in the North Sea and Atlantic on the coast of Scotland as a tough wee bairn (that's local lingo for small child), with no hint of neoprene, I am now thoroughly soft. The swim location in the Firth of Forth estuary is popular with windsurfers, kite surfers and kayakers as well as a whole host of marine life. It is wild and rugged and beautiful; an epic spot for a sea swim. But sea temperatures are likely to be around 14-15 °c. If there is an onshore wind it could also be rough. It is certain to be challenging.
The swim venue has recently had to be moved away from the gorgeous Gosford House to Preston Links a few miles up the coast. Prestonpans is not the nicest of Scottish villages, it is certainly no seaside tourist destination. However it does offer a more sheltered bay, and a short transition (tide depending!), to a grassy area just next to the swim exit.
Once out on the bike route athletes are in for a real treat. The course has everything, rolling hills, breath-taking sea views, moorland, fast flat sections and a technical segment heading into Edinburgh where it finishes with a toddle around the extinct volcano that is Arthur's Seat. This majestic and legend laden hill (its name sometimes said to be derived from myths about King Arthur), was the scene of many a cross country training session for me as a child. It will make a fabulous backdrop to T2 and the finish line which sits just beneath, adjacent to Hollyrood Palace. The organisers have put together a challenging run route which takes in three out-and-back sections south of the hill and is sure to sap even the fittest of legs.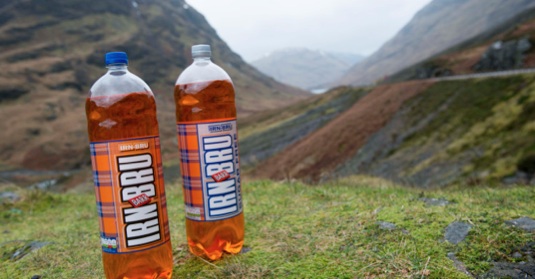 I'm hoping there will be some IRN-BRU available on the run route to make up for it! Something of an acquired taste, this sickly sweet orange-coloured drink is a staple of the Scottish diet. In fact, Scotland is one of only two places in the world where Coke is not the number one soft drink. IRN-BRU outstrips it and many Scots claim they could not live without the stuff. It's probably not a good idea to try it for the first time on the run route, despite the fable that it makes you tough. Save it for the alternative to rum and coke afterwards!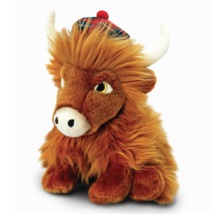 Spectators will be out in force in Holyrood Park (outside the Palace of Holyroodhouse), which is a popular tourist attraction and the finish line promises to be something of a party. Not too far from Waverley station, the best way for family and friends to get around on race morning is probably by train.
As with any city hosting a major event, closed roads will no doubt snarl up the immediate vicinity. Plus, if no cars are involved then athletes and their support crew can make the most of the Royal Mile after they cross the finish line. This beautiful cobbled street runs from Holyrood up to Edinburgh Castle and is packed with great pubs, eating spots and the obligatory souvenir shops.
It wouldn't be a visit to Edinburgh without the purchase of a tartan clad "hielan coo" (highland cow) or bottle of whisky. What better way to celebrate a fabulous race than to enjoy a lunch of "haggis, neaps and tatties". No joke, if you haven't tried it don't knock it – haggis is delicious, laden with iron, and coupled with tatties (potatoes) is not a bad way to kick off your recovery.
The only problem is that the Royal Mile is an uphill mile…so you might need that IRN-BRU first if you are going to make it to the top!