You've picked your races for the season, have a training plan in place, and are looking to elevate your performance to the next level.
A triathlon training camp offers a break from the everyday, providing targeted training with guidance from experienced professionals. It's a means to work on your fitness and triathlon specific skills, all the while soaking up beautiful new surroundings with other like-minded triathletes.
However, with a range of options available to you it's important to pick a camp suited to your needs and ambitions. The factors go beyond which destination looks the most exotic and our guide below discusses some of the key considerations. If you would prefer to dive straight into looking at specific camps then check out our recommendations for Europe and North America.
Why book a training camp?
Elevate your triathlon training and performance with a training camp that seamlessly combines a vacation with the sport you love. A triathlon training camp provides an escape from your normal, busy training and work routine. Have everything planned for you, from targeted swim, bike, and run sessions, technique masterclasses, strength and conditioning, meals and recovery.
1. Train, recover, repeat
It may sound obvious but don't overlook the importance of time dedicated to training and recovering correctly. The aim of a camp is not to drastically increase your volume, rather to focus on the right type of training and to incoporate the necessary rest and recovery, without the distractions of everyday life.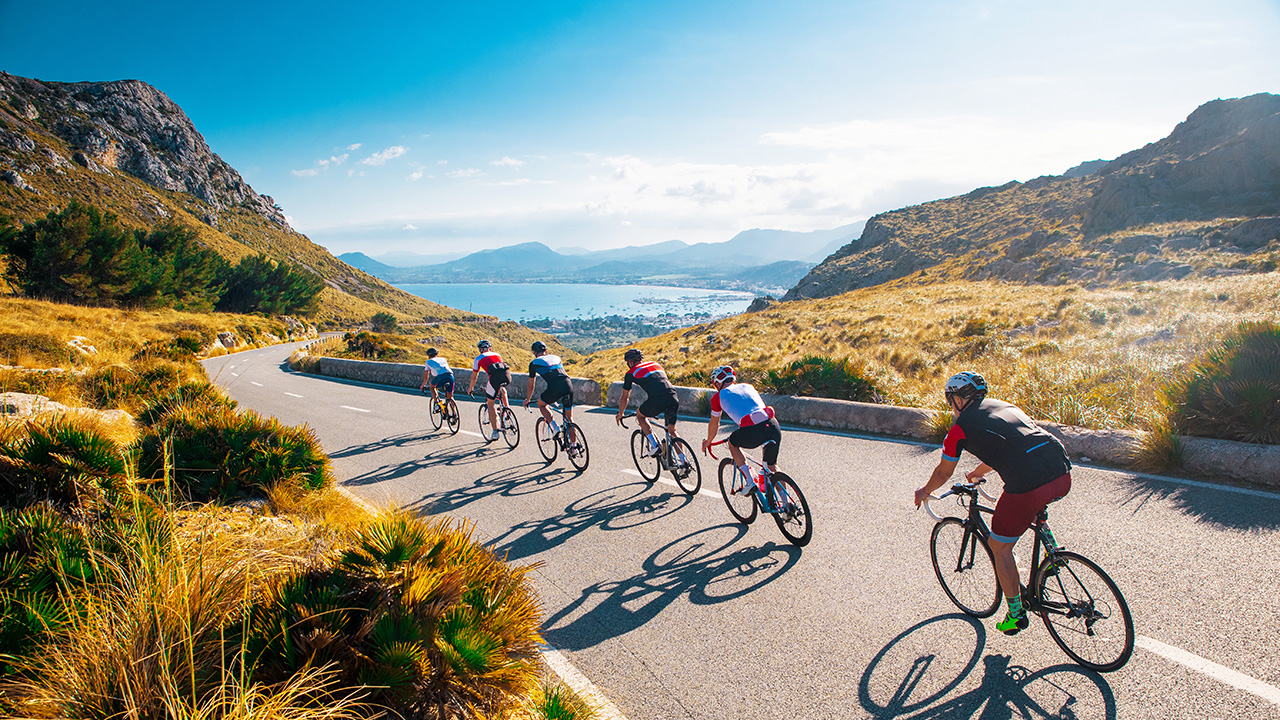 2. Facilities at your fingertips
The right training camp will provide easy access to all the swim, bike and run conditioning facilities needed. No commute to the pool or long drive to a training session, everything you need should be in one place and booked exclusively for you and your group.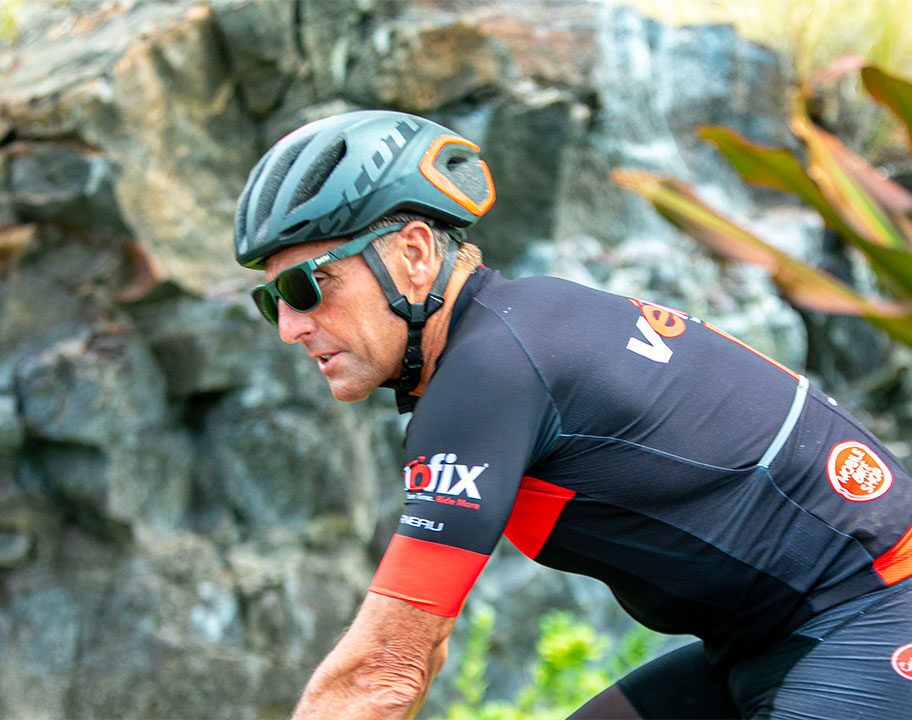 "On camp its critical to have minimal distraction, with all facilities nearby, available and of high quality."
Dave Scott
6x IRONMAN World Champion
3. Performance insight
A triathlon training camp can offer invaluable insight into your swim, bike and run performance. If you would like specialist performance insights you will need to find a camp with the right expertise & testing equipment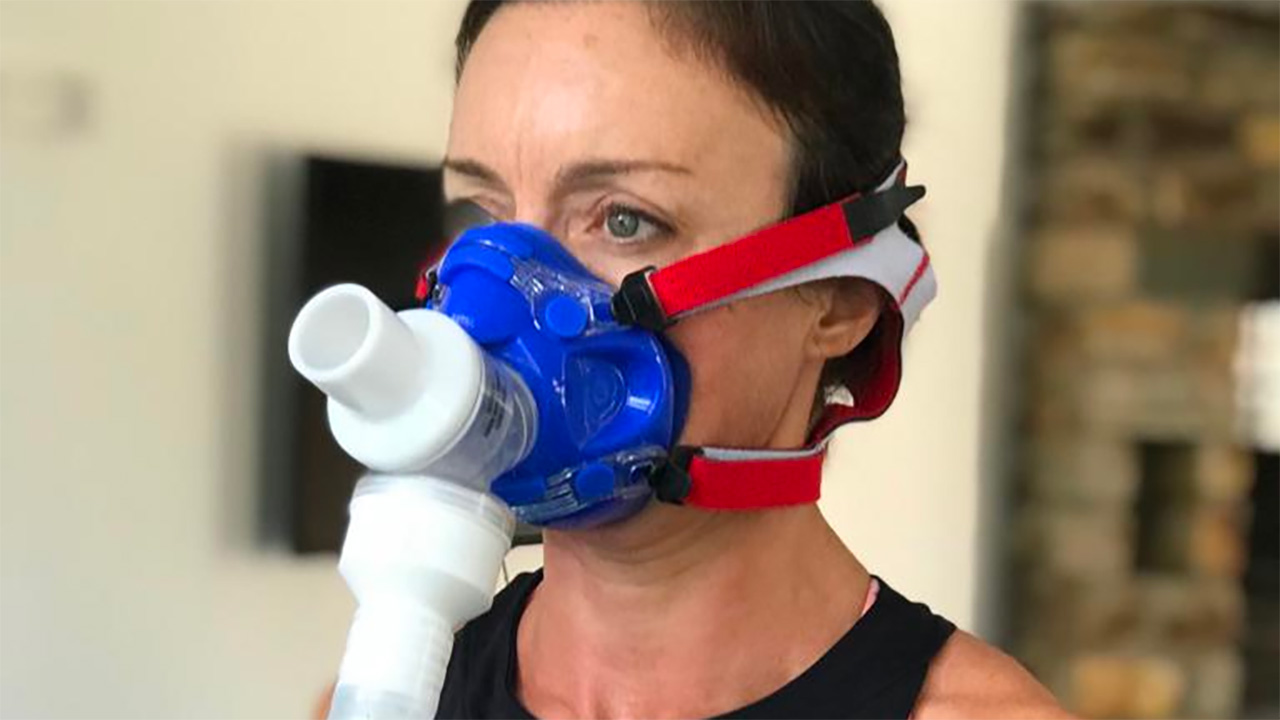 4. Explore a new country and culture
Whilst not essential to head overseas, triathlon training holidays are the perfect excuse to explore a new country and culture while doing the sport you love. Pick a camp with a warm climate and top up your Vitamin D alongside your tan lines.
Triathlon training camp considerations
There are many things to consider before booking a triathlon training camp, and they will all depend upon your specific fitness level, triathlon distance, starting ability, and what you want to get out of the trip. To make it simple for you, we've outlined the key considerations you should make before booking your triathlon training holiday.
Timing
Deciding on the time of year you'd like to head off on a triathlon training vacation is an important consideration as it should complement your training goals and upcoming races. A training camp can be an invaluable tool in your training cycle, and this is especially true pre-season, when you're upping your training volume and starting to target specific weak spots in your triathlon performance.
A camp during or just prior to race season would aim to provide you with all the necessary tools and strategies to reach your racing potential. Whilst an off-season training holiday towards the end of the year would place you in a brilliant position for the following season, giving you a head start on the next year's triathlon goals.
Location
Location is key when booking a triathlon training holiday. Of course, a picturesque spot where you can soak up the views, sun, and take advantage of the local cuisine is great, but don't forget to factor in the time, cost and emotional effort in the journey there and back, particularly if the camp is also acting as a family holiday.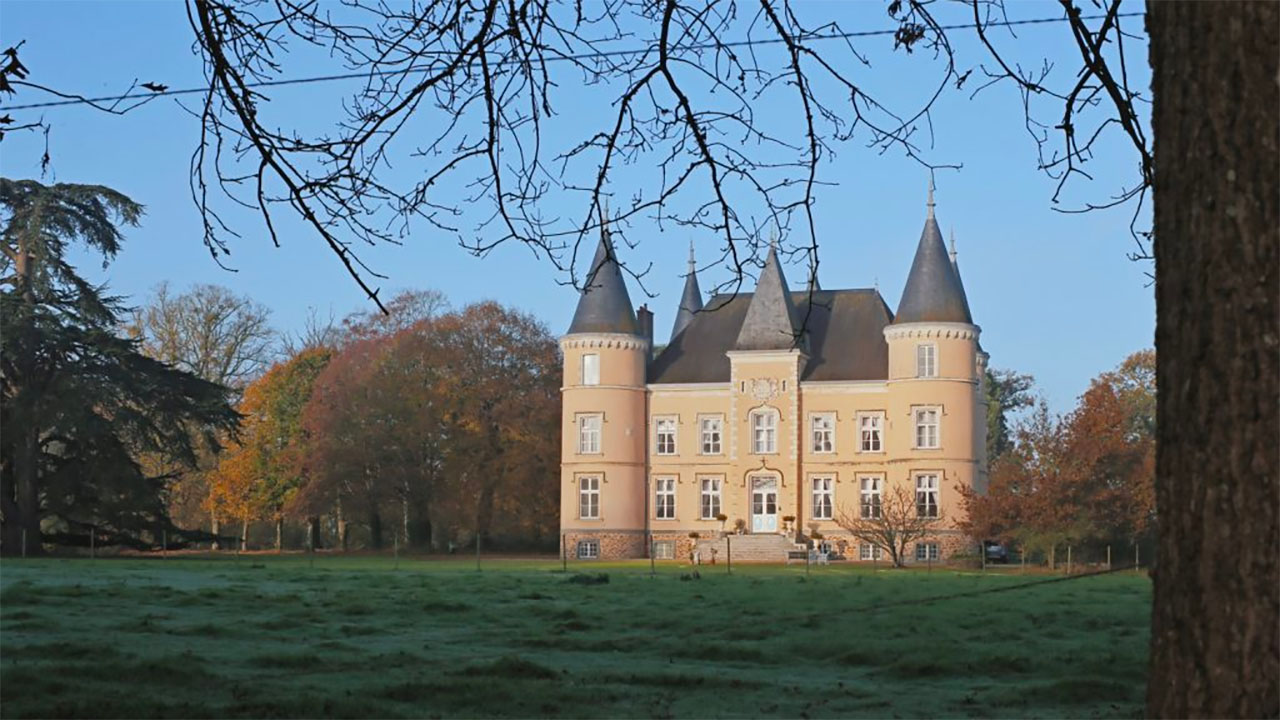 Expertise
A triathlon training camp is the ideal time to hone in on weak points in your triathlon performance and gain new skills and tools to deal with them. An expert coach will be able to assess and advise you in each discipline, teaching you the proper technique and guidance to become a stronger and more rounded triathlete.
Find out what the athlete to coach ratio would be, the experience of the coaching team and whether your chosen camp offers one-on-one coaching and tailored advice, or if the programme is more generic.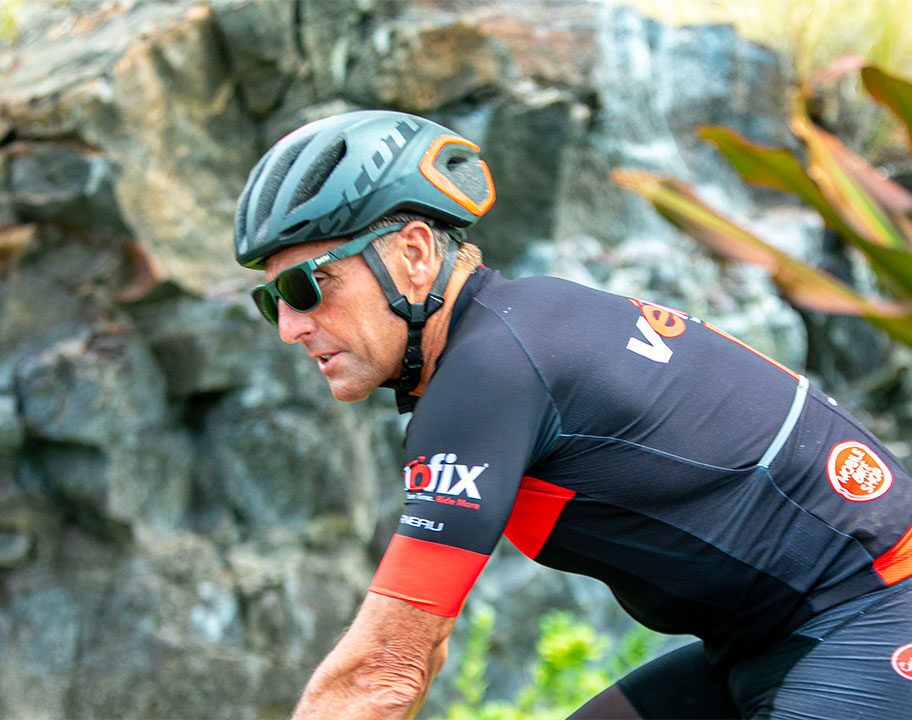 "I will be disappointed if I don't answer 20 questions from each individual about their triathlon performance during the retreat – it's all about guiding them to improve"
Dave Scott
6x IRONMAN World Champion
To help you develop a holistic understanding of your training, a camp may offer further sessions on strength and conditioning, nutrition, and race preparation, along with tailored advice to help you work towards short- and long-term goals. You should leave feeling confident on how to incorporate new skills and techniques into your training going forwards.
Training facilities
You should be mindful of your existing strengths / weaknesses and objectives when assessing potential training camps and the facilities on offer.
Swim
Make sure your camp has access to a pool for specific technique work, as well as an open water venue like a lake or the ocean. If only pool training is offered, the length of the swimming pool and number of people per lane can drastically impact your experience.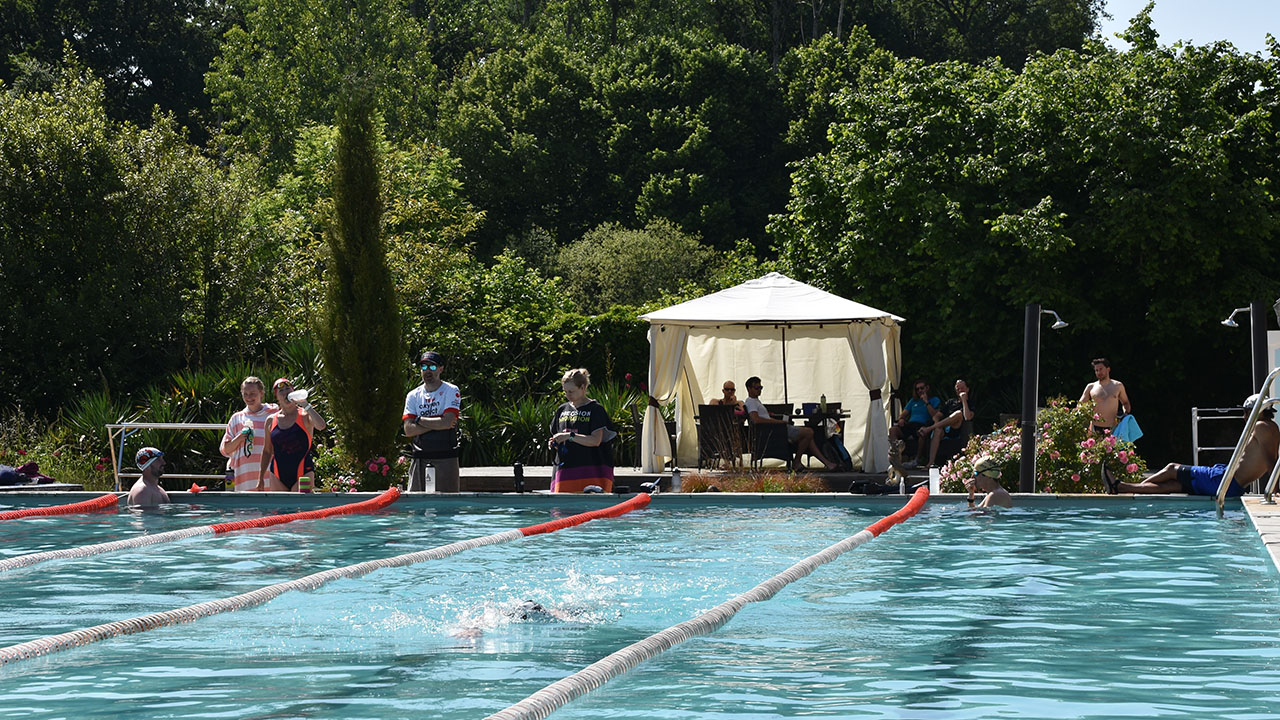 Bike
Consider whether the bike routes available have a good road surface, not too much traffic and are similar to your objectives or target race course topography – training for a hilly race necessitates some hills in training! You will also want to consider how windy it can be, particularly if cycling isn't particularly strong.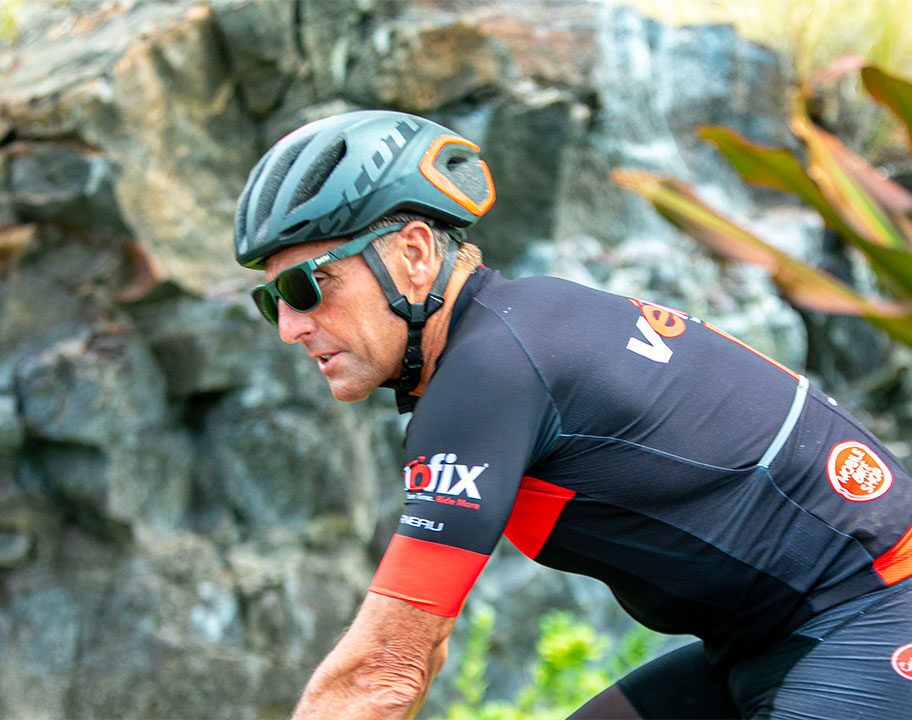 "Mobility, flexibility and strength are quite often overlooked within triathletes' programs. Putting in excessive miles can offset a structured dry land program. It's paramount not to avoid these components and I conduct mobility classes every day to help build these core attributes."
Run
If technique and speed work is important to you, a camp that has a track or dedicated space for speed work and drills is a must. Otherwise, a range of routes and surfaces will provide variety to your training.
Food & nutrition
The food options available to you on camp can make or break the benefits and enjoyment of your camp. If you are going to put in the effort on the pool, road and track you will need to be properly fuelled. If taste is your priority you may want to consider heading to a country with a fancied cuisine, otherwise you will want to consider the customisation, timing and nutritional profile of the food options on offer.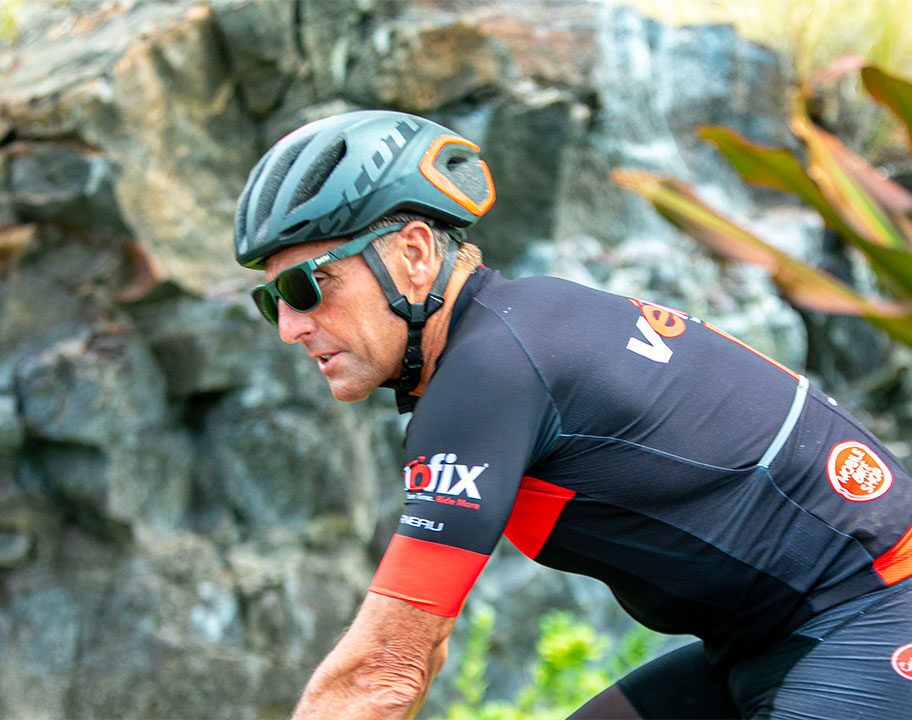 "I have always focussed heavily on my nutritional plan. Sorting out the daily intake and managing optimal training recovery, race intake and aging gracefully are all components of an optimal nutritional program. The timing, volume and percentage of macronutrients are key tenants of this plan. At all my camps it is a core focus."
Dave Scott
6x IRONMAN World Champion
Accommodation & other facilities
Consider how important the level of luxury is to you and find a camp that caters accordingly. With that accounted for, you will also want to consider the proximity of the accommodation to the training facilities and how you will spend your time when you aren't training, sleeping or eating.
For those travelling with kids or partners, consider whether your training camp offers support with childcare or has activities for your family to do while you're training. If they're keen to explore the local area, is there sufficient public transport and nearby towns to explore? They don't want to be twiddling their thumbs while you're off on your swim, bike, run adventures.
Bike transport or hire
If you would prefer to ride your own bike on camp, and you aren't driving, make sure you organise transport for your bike with your airline or train company and let your camp provider know that you'll need transfers for both yourself and a bike.
If you're planning on hiring a bike for the duration of your training camp, find out whether your camp recommends any local bike shops and can organise this for you in advance, especially if you're a large group or headed to a popular destination.
Picking the right triathlon training holiday
Training camps come in all shapes and sizes. Most are a week in duration, but they will all offer different focusses, so make sure you pick one that aligns with your goals and timeframe.
You'll firstly need to choose a camp that is right for your triathlon distance. While some camps are completely personalised and you can dictate the sessions, there are others that will focus on training for a specific race length. This could include camps based on Olympic, middle- and long-distance triathlon training.
If you want to target one discipline in particular, there are camps with a heavier swim focus or bike masterclasses built into the programme.
Some triathlon training camps will be only for advanced or semi-pro level athletes, and others will cater for age group or beginner athletes. Perhaps you're looking to be part of a women-only training group or over-50s camp, these options are all available in a training camp.
Decide your priorities and use these to guide you when choosing the right triathlon training camp for you.