Gran Fondo and Sportive offer a winning formula of iconic rides, festival-like atmosphere and outstanding individual achievement.
So, whether you're a seasoned cyclist or just starting out, consider signing up if you're looking for a thrilling journey, personal challenge and long-lasting memories. If you're unsure how to get started then check our beginners tips.
What is a Gran Fondo or Cyclosportive?
The terms Gran Fondo and Cyclosportive, or Sportive for short, are the group of annual global cycling events with similar characteristics to a marathon. Think mass-participation, uniquely challenging routes, en-masse starts and chip-timing to compete against the clock. All topped off with a post-race party.
Cycle Sportives
In Europe, Sportive is probably the more familiar term. Rides cover any distance, are aimed at all abilities and sit somewhere between a road race and non-competitive Audax, with clearly marked routes, marshalling, mechanical, medical and food support.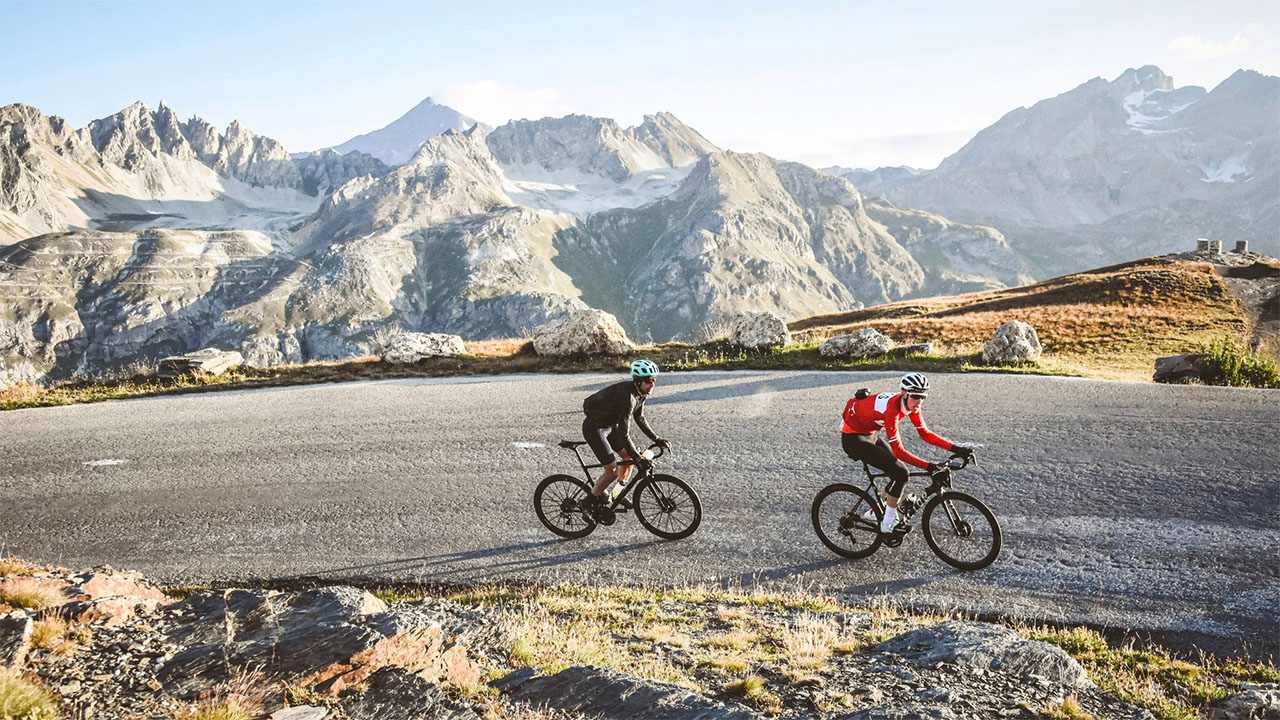 Gran Fondo
In comparison, Gran Fondo translates from the Italian for "big ride". It describes the long-distance road rides originating in Italy in the 70's with a clearer set of requirements. The Italian Cycling Federation defines Gran Fondo as:
At least 120km (75 miles) long
Chip-timed start to finish
Offering prizes for fastest riders in each category (typically by age)
Many enjoy the added benefit of closed roads, sweeping through iconic global destinations with a field ranging from hundreds to tens of thousands. The likes of the Etape Du Tour and Maratona Delle Dolomitti follow routes made famous in the Tour De France and Giro D'Italia for amateurs and happen just days before the pro's. Sounding good?
A bit of history
The first Gran Fondo was the Nine Hills or Nove Colli in Italy in 1970. Many argue it's still Italy's biggest cycling party. Riders flock to this corner of the Mediterranean to tackle one of three distances of 200km, 130km and 60km across the sweeping beauty and stunning seascapes of the Romagna Appenines.
Gran Fondos exploded in Italy in the 90's as chip timing became super-popular. There are at least eighty on road and gravel in Italy alone, many following sections of iconic rides.
In the United States Gran Fondo events exploded onto the scene in 2009 and whilst most don't enjoy closed roads, this hasn't stopped their growing popularity, with events like Gran Fondo Hincapie developing a cult festival-like following and the likes of the Belgian Waffle pioneering multi-surface weekenders.
To keep up with the boom, the Union Cycliste Internationale (UCI) created the Gran Fondo World Series in 2016, incorporating certain global Gran Fondo events such as qualifiers, with a final race for elite and masters amateur riders, according to respective age groups.
Why consider riding a Gran Fondo or Sportive
Swim, bike, run? Whatever your background or interest, take on one of these events and you won't look back.
Beginner cyclists
It's like one big rolling party. Yes it may be tough, but the pleasure will be worth the pain. Someone else is organising the route/ food stops and mechanical support so you just rock up and ride.
Adventure of a lifetime. Signing up for an event is about getting out of your comfort zone and having fun, with the comfort of knowing you're supported along the way. Until you find yourself up on those hills, surrounded by thousands of supporters and cowbells you won't realise how you'll return home and see the world differently. Who knows where it will take you next?
The camaraderie and accountability. Smaller more local sportives are often where people start off, with rider fields becoming increasingly diverse every year. Mass participation events are more than a sum of their parts and everyone is a winner, wherever you're travelling from, whatever your reason to ride or race.
Voice of experience
Put simply, if I'm booked in I'll turn up. If I wake up on any other day and the weather's a bit iffy I'll bail. But the prospect of ditching when I've told everyone I'm doing it and I've put in the training, how can I bail?

Plus the idea of someone else planning routes, breaks and food stations – just generally sorting us out along the way is a massive motivator. The atmosphere is always just brilliant and you finish on a complete high no matter how tough the course.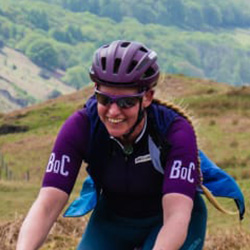 Gill Arnett – Physio at Positive Positioning
Fred Whitton Challenge, Le Petit Depart and Dragon Ride finisher
Advice for triathletes
Your sport will thank you. Taking the time to really focus on a single discipline will make you stronger, faster and more confident.
Your mental resilience gets a boost. Riding longer distances with an audience will drag you out of your comfort zone and boost your self-belief.
It's a great way to play with your tri-plans in a fully supported environment.
Voice of experience
Some of my beginner triathletes choose to participate in a big organised Gran Fondo or Sportive to test out their race nutrition and hydration, get the long day in the saddle with company instead of a long solo day.

The benefits can be immense if you challenge yourself and not just sit in a bunch the whole duration but stick the nose in the wind and use the opportunity to get a hard long day out that's supported with aid stations and the route planned out, taking all the hassle out for you.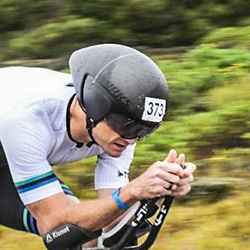 Andy Brodziak – Head Coach of Tritanium Coaching
Supported finishers internationally including Tour 21; riding the full Tour De France route a week ahead of the pro's
---
Participating in a Gran Fondo or Sportive can be an exhilarating experience for cyclists of all levels and backgrounds. Whether it's the iconic rides, the festival-like atmosphere, or the personal achievements gained, Gran Fondos and Sportives offer something for all cyclists.
So, whether you're a seasoned cyclist or just starting out, consider participating in a Gran Fondo or Sportive and embark on a thrilling journey that will leave you with lasting memories and a sense of accomplishment. If you are unsure how to get started then check our beginners tips.
FAQs
Some of the most commonly asked questions at TRI247 HQ
Is a Gran Fondo or Cyclosportive a race?
Technically yes. Against yourself and the clock. The beauty of these mass participation events lies in their variety. Whilst some are more like a party than a competitive event, others are formal qualifiers for the world series, with a small number of amateur riders and the odd professional racing start to finish. Take your pick.
Who can enter a Cyclosportive or Gran Fondo?
Anyone who wants the thrill of a marathon-style event on two wheels in some of the world's most impressive destinations.
Gran Fondo v Cyclosportive – what's the difference?
Put simply, none. We're into semantics. The term Gran Fondo is being used pretty liberally in some countries now, so it's important you check out what you're in for. The Italians maintain many Gran Fondo rides (or races depending who you ask!) in their purest form; 75 miles+, often mountainous, chip timed and offering age-group prizes. Similarly, many Sportives offer awards to finishers based on time taken to complete the route.

How long / far / miles is a Gran Fondo or Cyclosportive?
Distances, elevation and elements such as marshalling and road closures vary enormously from event to event and country to country.
Am I fit enough and how do I pick the right event?
There's a ride out there for everyone. Whilst everyone loves a challenge, think about your longest rides, your travel budget and how much you can realistically fit into your schedule to avoid a DNF (did not finish). Some countries (including France and Italy) require 'fit to ride' medical certificates from your doctor and templates are supplied from event organisers.