From International Hockey player to Professional Triathlete
Meet another British woman who is visiting IRONMAN 70.3 podiums on a regular basis
It's only a couple of years since the name Natalie Seymour first appeared regularly on my triathlon 'radar'. When results and reports from the popular Always Aim High Adventure Triathlon Series arrived, Natalie's name was frequently at or near the top of the results lists. In 2015 Natalie was second at the Slateman, before going on to win both the Sandman and Snowman events. Clearly, an athlete with some credentials.
Fast forward a couple of years and now Natalie is one of a seemingly ever-increasing batch of talented British athletes for whom international podium finishes are almost standard. In only her second season as a Pro athlete, Natalie has already accumulated four IRONMAN 70.3 top-three finishes (Dublin and Weymouth 2016, Pays d'Aix and Barcelona 2017), and will shortly be racing at the IRONMAN 70.3 World Championships in Chattanooga. It was time for a well overdue interview…
---
International Hockey medallist
Natalie is no stranger to the world of full-time Elite sport, though in her case, that didn't involve swimming or cycling… and the running was certainly of a very different nature! Natalie was, for many years, a member of the Great Britain Elite Hockey team.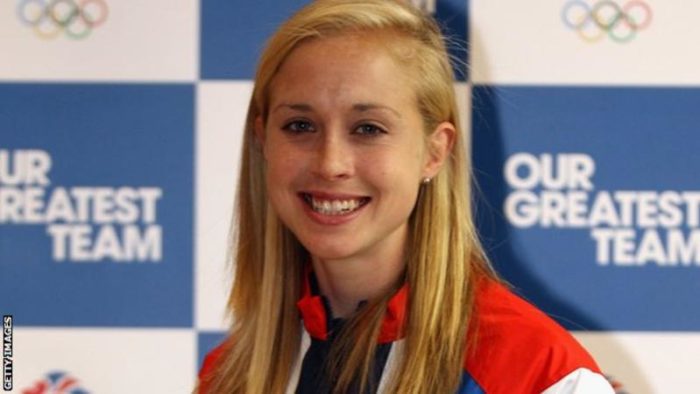 "I was part of the GB franchised programme between 2009 to 2012. I was training full-time for the sport during that time, and highlights were a World Cup Bronze and Commonwealth Games Bronze medal. In total I was a Senior international from 2007 through to 2012."
'Retirement'… and finding Triathlon
Still only 30, Natalie retired from hockey over three years ago and her life took a very different direction – one which would eventually lead her into triathlon. It also shows – again (!) – that the world of triathlon has way more than its fair share of highly intelligent medics!
"I got offered a place on a clinical psychology doctorate, which is really difficult to get on. It was a full-time course, so I started that, and during that period I was also running, cycling and a few other things as well. My Aunt and Uncle did the London Triathlon and liked it, so I guess I was always going to try a triathlon at some point."
Do you think there is any logical reason why there are, it seems, so many medics / professionals/ academics performing at such a high level in triathlon? For most 'normal' people, managing to achieve just one of those would be thought of as a considerable achievement?
"I guess there are lots of transferable skills and similarities – both take a lot of work, and require a lot of consistency to improve which has to be done over a long time… there are no short cuts to either!"
While Natalie had an elite sporting past, initially at least, aiming to be competitive in her 'new' sport wasn't the goal. But, that quickly changed…
"No, I had no real thoughts of being competitive at the start. Once I knew I was doing ok off of what I considered to be limited training… that's really when I decided to give it a go and try and be a bit more serious about it. As for the 'professional' bit, well, I figured that if I was going to do it then I needed to do it now!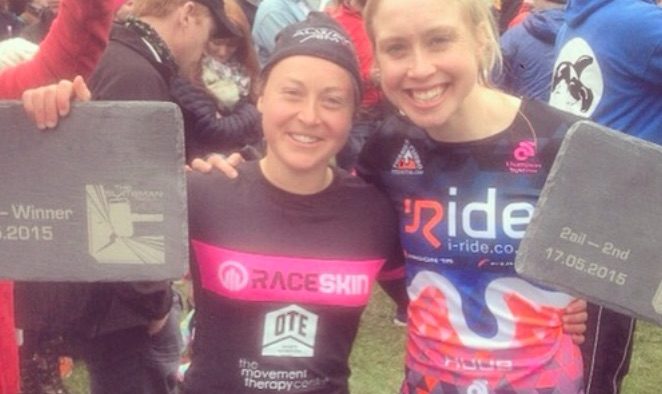 What are Natalie's memories of those Slateman / Sandman / Snowman races?
"Those Adventure Triathlon Series races were (are) great. They are in amazing locations, they are quite high profile with TV coverage and they were really good 'goalposts' for me. I'd recommend them to anyone."
It was actually another event that really provided the incentive and drive that, perhaps, trying to take the sport to the next level and race as a professional was a realistic option – and continuing the hilly theme, Exmoor was the location…
"I'd say that Wimbleball (2015) was really the turning point. That was an Age-Group only race and so to win that overall was a big thing for me.'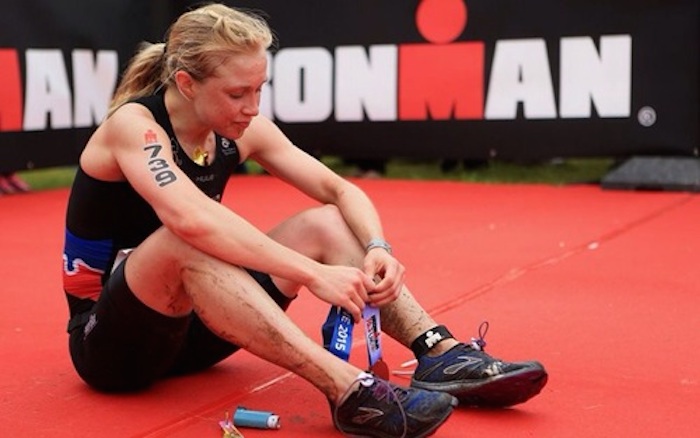 Not just Triathlon… work too
Was it a tough decision to make that switch – and how do you go about making it 'work'?
"The lifestyle of a triathlete is so great. You are developing and learning every day. I'm very happy that I've got the opportunity to do it. There are risks of course, it's not easy, but you need to take that leap to see if you make it. At the start I was full-time working, and now I've reduced the hours a bit but am still working 2/3 days per week, alongside the triathlon training."
A common theme then – if you want something done, look for a busy person to do it. And, that 'day job' is certainly not a relaxing, stress-free environment either.
"I work as a psychologist for MAC-UK (www.mac-uk.org), transforming mental health services for excluded young people. It's a lot of working with Youth violence and gangs in community projects and access to professionals outside of clinics. I get so much energy from working with young people."
Finding support
One of the other difficulties, especially when starting out as a Pro, is obtaining the required level of support – kit and financial – to be able to compete properly. Orca (www.orca.com) are one of the brands who have been with her from the start.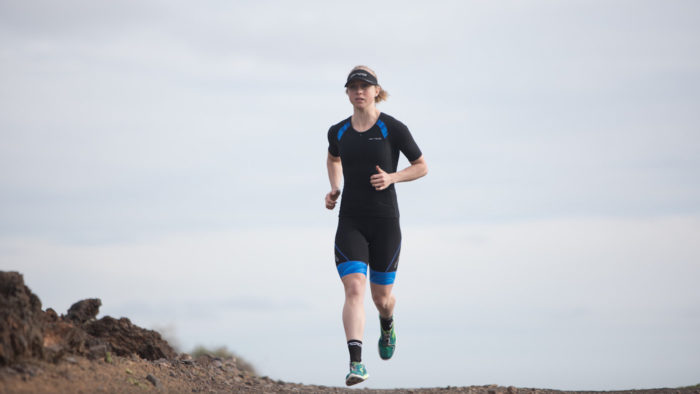 "Orca have been fantastic to partner with. It's great to try and form long term relationships. When I turned Pro I did a photo shoot with them in Lanzarote, they have really developed their products even in the time I have been with them and they have always been very responsive to feedback. The wetsuit I use (Alpha) really suits me. While the swim is possibly my weaker discipline, I had been struggling to transfer my pool times into the open water, but the flexibility of the Alpha has really helped that."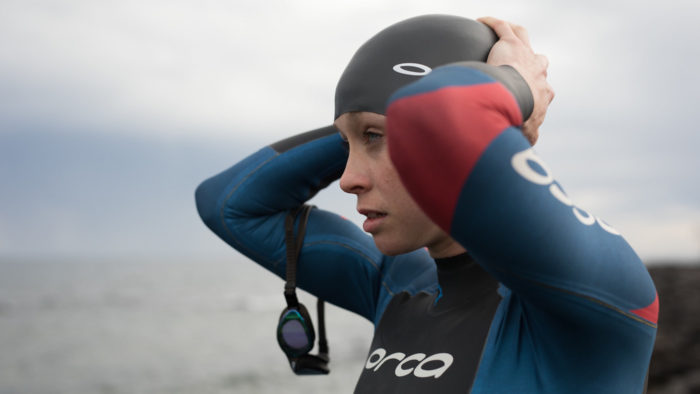 Natalie has also gained support from a number of other brands – and can certainly be confident that she is not giving anything away to her competition when it comes to her bike and equipment…
"I wear Skechers shoes; I trust them, they are comfortable and I've had no lower leg issues using them, so that give me confidence! I'm also supported by a distributor, i-ride.co.uk, who provide me with an Argon 18 E-119 with Fulcrum wheels. The disc wheel is so light and a pleasure to ride."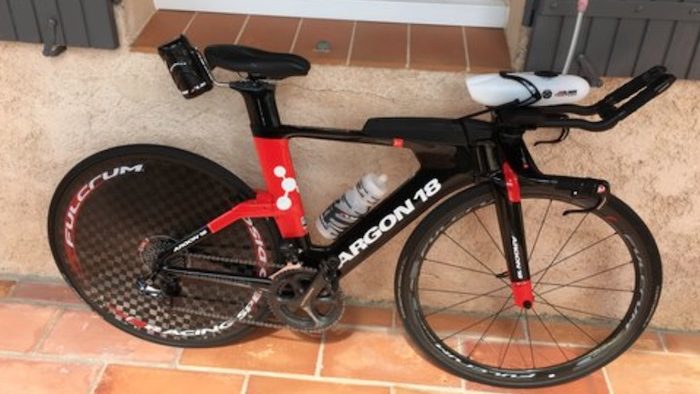 First year Pro, first year podiums…
How important was it to achieve those podium finishes, in the UK, in her first Pro season?
"Dublin and Weymouth were important for me. It's great that we have these races in the UK – the depth of the fields may not always be as strong, but when you are up against the likes of Susie Cheetham and Emma Pallant then you can measure yourself against some of the best athletes in the world. Getting those podiums gives you belief and confidence – but importantly, also the motivation of what you need to do to step up to the next level."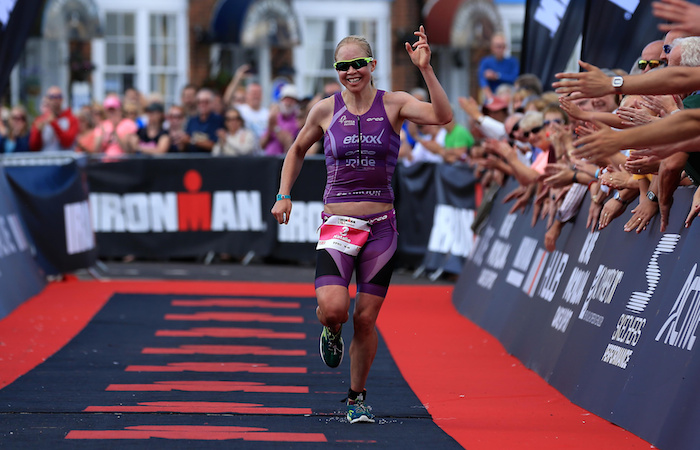 Year two… and stepping up another level
2017 has seen another two podium finishes, so far, both racing in Europe.
"The main aims for this year were to qualify for the IRONMAN 70.3 World Championships and so the main focus for that was two back-to-back races at IRONMAN 70.3 Pays d'Aix (France) and IRONMAN 70.3 Barcelona. Those went well (third and second). After that, racing at the European Championships in Elsinore, Denmark (seventh) was really a bonus race to see how I measured up against a stronger field."
While we are used to athletes from other sports crossing over into triathlon, I wondered if – before Hockey – there was a secret past as an Elite swimmer / cyclists / runner that Natalie has been able to call on now? A little of everything, but not a lot of anything was the answer.
"I did swim until I was about 13. I did every sport to be honest and I would recommend that to every youngster – do lots of variety and only specialise later on. I ran, swam, played football and lots more before I settled on and had to focus more on the hockey."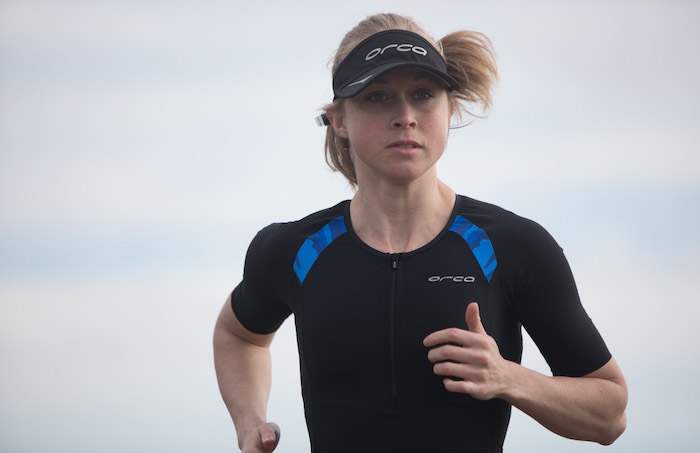 Given that then, how does Natalie assess her relative strengths across the triathlon disciplines?
"I'd say my run is probably my strength, though I'm not sure it is coming out fully in races… yet! Overall, I think I've got a 'good engine' which helps. Improving my swim further is the next step, while I'd say I prefer hilly courses on the bike. One more big winter should really help my endurance base."
That 'good engine' doesn't mean however that Natalie has any immediate eyes on going (even) longer, at least, not yet.
"I'd say I still need more volume before considering Ironman. I'm still building year-on-year, I've still got goals over the 70.3 distance. It is certainly enough of a challenge of itself, without thinking/needing to go even longer."
Joining the best of British
I asked Natalie about being one of what is a significant number of successful Pro British women racing over the 70.3 distance – is that a benefit or make it harder to be 'noticed'?
"We are definitely pushing each other on. Seeing the success of others definitely inspires and I think it helps get people into the sport. I think we've all go quite different stories, backgrounds and profiles. On a wider level, I think it is a very interesting time for women's sport. The GB Hockey team in Rio for example, but also the World Cup cricket, the Lionesses in football and others. Triathlon feels like it is part of that."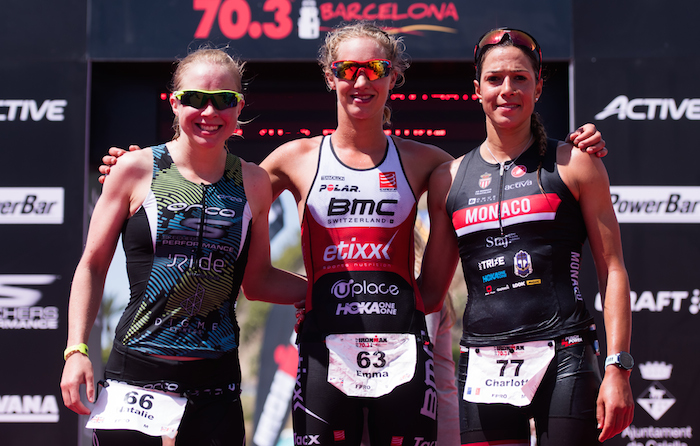 Preparations for the IRONMAN 70.3 World Championships – any racing before it?
"No, I'm not going to be racing before Chattanooga. I'm looking forward to it. It's a big step up. I focus on the processes of the race and then the performance will follow. It will give me a measure of where I am. It's about putting the work in, and then relax, focus and let the performance shine through."
Will Chattanooga signal the end of the 2017 season?
"I'm taking a 'wait and see' approach at the moment. I raced Bahrain last year, it was a good experience and I was hungry to race at that time. We'll make a decision when to take a break after the 70.3 World's, whether I'm still hungry to race then or not. Training is a high volume generally, so you do need to take a break along the way both physically and mentally."
As well as trying to build consistency in training and sponsors, Natalie has been working with the same coach, Andy Bullock (www.escoach.co.uk)
"I've been working with the same coach, Andy Bullock, for several years now and we've developed a great relationship. Our goal was Chattanooga, so race selection was based on that, also taking into account the financial impacts. From the results this year, I may look to race a bit more next year."
The coach's view – Andy Bullock on coaching Natalie…
"As soon as we started working together it was obvious that Natalie's rational approach and her ability to make decisions about the direction of her training and racing in a calm and thoughtful way would benefit her performance. She also understood that this was likely to be a long-term project. This meant having a bit of patience, taking one step at a time (even the occasional step back), and allowing the progress to come at the right time for her. This has proven to be a great strategy for Natalie's development as shown by her year-on-year progress.
 "Now performing at an elite level and standing on podiums at Ironman 70.3 races her physiological ability is clear however, not so easily seen is her dedication to working in other key areas such as psychology, S&C, technique and her lifestyle. Her commitment to this holistic approach makes it a pleasure to still be working together after 4 ½ years.
"Over this time, all of these factors combined have allowed us to develop a strong coach-athlete team with a solid grounding of trust, even if this trust occasionally gets stretched by the words 'Oh, sorry, I forgot to tell you you're doing a time trial today…'. The response though, more often than not, is a simple 'OK, let's get on with it', which for me as a coach is just what I want to hear, so long may this teamwork continue!"
You can follow Natalie on these links: