How do you 'retire' from competitive action… successfully?
Much more, thankfully, has been written in recent years about the transition that professional athletes face when they retire. It is not always a smooth transition to the real world; mental health issues are far too frequent and the 'adjustment' process can be a difficult and long one.
What about amateur athletes though? While sport may be just one pillar of their lives, there are plenty of triathletes who commit almost professional levels of dedication and time to the pursuit of their success at age-group level. How do you go about 'letting go', stepping back from those standards… and still maintain a good balance within your life?
Rewind a few years, and Matt Molloy was a regular feature on the pages of Tri247. From an ex-swimmer who used to exit the water first… and then drift gracefully down the field during the bike and run (!), Matt got the triathlon bug and committed to the sport (while working full-time, and with a large family). It wasn't long before that 'swimmer' used the exit the water and… never be seen again! A member of Team Freespeed in the later years of his triathlon 'career', Matt won two ITU Aquathlon World Championships, ETU Championships at both Standard and Long distance, came close to cracking nine hours for Ironman several times and had a few trips to the Ironman World Championships in Kona – plus a lot more we could mention. His efforts were recognised by the triathlon community, who voted him Age Group Triathlete of the Year in 2012 220 Awards.
In 2014, Matt made a conscious decision to 'let go' his triathlon ambitions, a decision that we know many in his position might have found difficult – particularly having qualified for Kona (he declined the slot), in his last 'race'! Having managed that process well, I asked him about that transition and filling the void that training for triathlon left.
---
Letting go
In 2014 I took a conscious decision to step away from striving to be competitive as an age-group triathlete. That decision was motivated by a desire to be more involved with family life and, in particular, the kids and their activities. That desire stemmed from a growing realisation that, whilst I enjoyed the triathlete lifestyle, the appeal of being part of the kids' progression outweighed, and in many ways, detracted from the buzz that striving to be the best triathlete I could be had hitherto provided.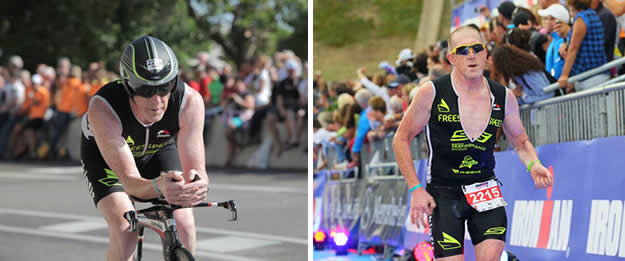 My original intention had been to bow out at Kona at the end of 2014, but I had to reframe things when my attempt to qualify at South Africa was unsuccessful. I can recall vividly my thoughts during the "run" (well, perhaps "run-walk-walk-anyone can run the last 5k") section at South Africa, where I knew that I had to get to the finish line as otherwise I would have to do another Ironman – this was on the basis a DNF would be a lousy way to bow out of "competitive" triathlon. Once I'd finished I'd decided that was it. A 2-week safari/family holiday followed, by the end of which I'd entered Ironman Barcelona. I justified my change of mind on the basis it was a race I'd not done before and that it fitted in with my training plan, save that it was one week or so before Kona would have been. It also fitted in with my original plan to step away from triathlon at the end of the 2014 season. The race went reasonably well, with typical high and low points, but with a more satisfying finale than South Africa in that I qualified for Kona (for 2015) and was able to decline my invitation to the Big Island. To be able to do that enabled me to let go in a positive way and to reflect on what I'd achieved fondly with no regrets.
In the latter stages of training for long distance triathlon I was well used to fitting my training in whilst my eldest daughter trained – running and cycling during her evening sessions and plodding up and down in the masters lane during her morning sessions. Part of the rationale for that was that I wasn't particularly comfortable in the spectators gallery as, having competed as a swimmer and coached performance swimming, the urge to analyse "my princess" and coaching delivery detracted from being a parent. However, having decide to "retire" from triathlon, the dilemma of what do when (by that point), all four kids were swimming raised its head. It was at that point that I elected to renew my coaching qualifications and accepted an invitation to help out coaching with the kids' club which coincided with the long-time Head Coach's retirement and the recruitment of a replacement.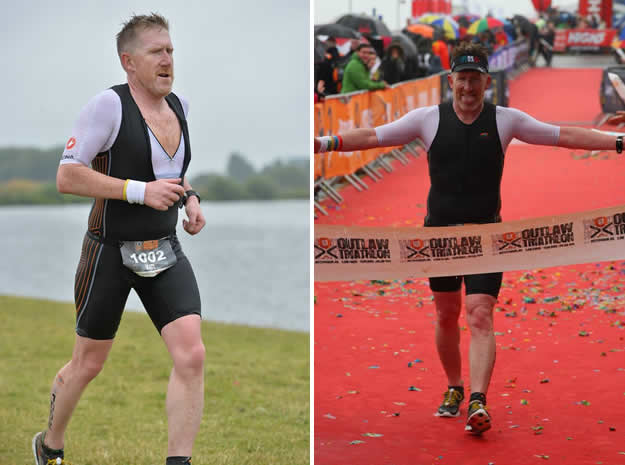 I soon found that pursuing the qualifications and helping out with coaching filled the void created by training for long distance triathlons. Although I tried not to be too involved with coaching my own kids (that's an article for another day), it was inevitable that it would happen, albeit I tried to align my coaching to squads who trained at the same time that my kids were at the pool (in different squads), or to take the lanes that didn't include my kids where it was possible to do so. In 2015 I did actually manage to "complete" a few triathlons, notably Wimbleball 70.3, the Outlaw and Challenge Weymouth, all off which I had wanted to do previously but hadn't been able to due to other race plans/commitments. I found that the pleasure of reaching the finish line was every bit as satisfying as when I'd been out on the course for a shorter period, and also came to realise that I didn't "need" to train as hard or for as long as before, although I needed to be smarter as to race selection so that I had time available in the critical periods to be able to get the longer rides in, e.g. the summer months when the swimming club took a break.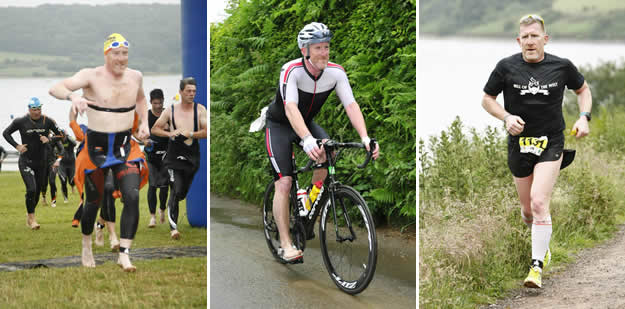 In 2016 I found that the amount of pool time and planning/course work required to qualify as a Senior Coach, combined with ferrying the kids to and from increased numbers of sessions meant that training and taking part in races was incompatible. I'd originally looked at the Isles of Scilly run-swim, the Gladiator, the Isoman and also Ironman Wales as races to "complete" (again all races that I had on the "to do" list), but withdrew once I realised that they weren't feasible. Although I didn't enjoy the lack of fitness (and being able to fit into my "thin-ish" Matt clothes), I certainly didn't miss the training and actually quite enjoyed the break. However since the two boys have stopped swimming to focus on other activities and I've qualified as a Senior Coach, there has been less of a demand on me to coach, which has freed up some more time to enable me to actually do some exercise, mainly running, although I've also managed to get in the lakes alongside some of the kids from the club as part of their preparation for Regional and National Open Water Championships.
The one question I keep getting asked from people who knew the "old" triathlete Matt, is whether I miss it. My standard response is that whilst I do I miss being fit, I don't miss the training. The most enjoyable part of moving on is the increased amount of time I've had available to see and be involved with the kids' development. However, there's no doubt in my mind that, as a driven goals oriented type, I also needed a personal goal to focus on and pursue. The Senior Coach qualification fulfilled that need. Having ticked that box, I'm now looking forward to the next goal, although Helen keeps reminding me that we are still to complete the building project we commenced in 2006 – on that note, does anyone know a good builder?
Follow Matt on Twitter via: @AhoySavaloy