Rockin' Roth – Part 6 of Ben Wickham's road to Challenge Roth
We're almost there! We've been following the progress and preparations of Ben Wickham through is weekly Rockin' Roth updates, and he is now just five days away from taking on Challenge Roth in Germany.
With the bulk of the training in the back, last week Be focussed on ensuring he has everything ready to go and all of the logistics in order…
Check out his latest video and more below.
---
This week is all about preparation, and whilst I'm still sticking to the training pattern that I've worked to for many weeks now, the intensity has dropped right back. Resting Monday and Friday, with shorter (but still fast!) running Tuesday, biking Wednesday and open water swimming thursday. It's lovely to hit some shorter sets and open out the pace a little.
https://www.facebook.com/Tri247/videos/10155477531799868/
There's almost nothing I can do to get faster at Roth now, other than rest well. So I'm concentrating on getting plenty of sleep, and not doing any crack of dawn workouts. I'm also going through the planning for race weekend over and over to check I haven't missed anything. I've double-checked flights, hotels and car-hire. Worked out timings for the expo, and race morning. I've written a list of everything I need in my transition bags, not to mention before the race, and after the race. I always do this early so I can add to it as the days tick by, and I remember more things. It can take a lot of time to get all this stuff, and I'm working right up to my travel day.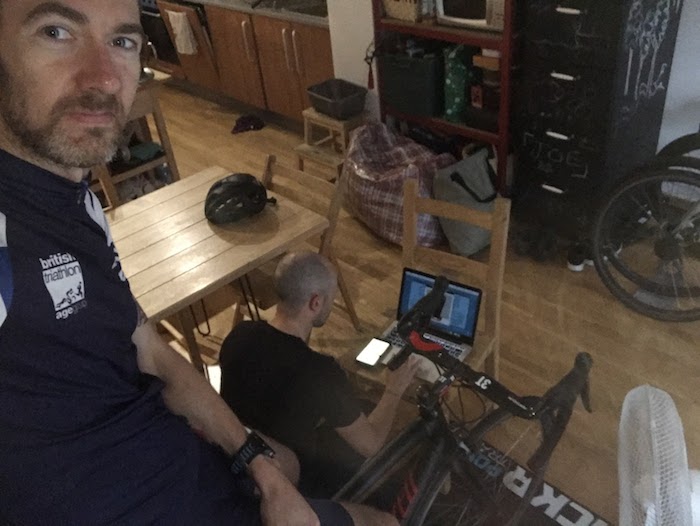 On a smaller race, or one I cared less about, I'd assume most of what I need would be available at the expo and make do if it wasn't. That's how I ended up consuming the world's oddest gel at 35km into the Tokyo marathon (it was called Top Speed, and had a picture of a wasp on the front for some reason… It tasted like swallowing a wasp for sure). However, I've put in too much work for this to be derailed by poor prep work (and I've had a good talking to on this subject from coach), so I'm taking all my nutrition out with me, I'm putting fresh tyres on the bike, I'm taking spares for my spares, and tools to fix anything that'll need fixing. I've got two pairs of goggles, wetsuit repair gel, talcum powder etc etc. So much stuff I've also had to add an extra bag to my booking. It's looking less and less 'low cost' this flight now.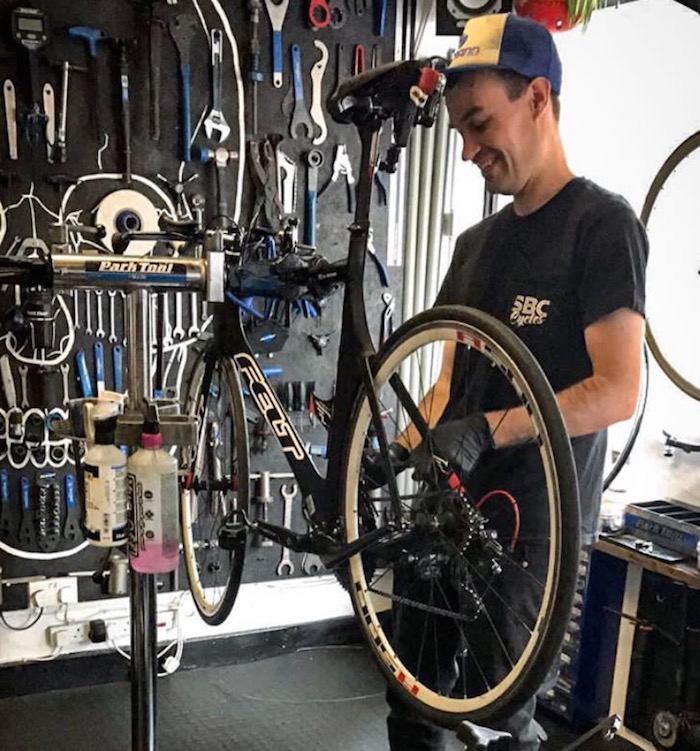 I also had my bike looked at by the guys at SBC Cycles, and took the opportunity to get a power meter fitted, so I can get some data off my ride at Roth. I'll hold my hands up, I know so little about riding with power, it's not going to change my race plan, whatever number I see on that thing, but it'll be good to take the data away and use it to get better in the future. I've said before I drop far too many places on the bike relative to my swim/run, hopefully this will give me some pointers in where I'm losing out. If nothing else, it satisfies the geek in me, and most importantly… looks awesome.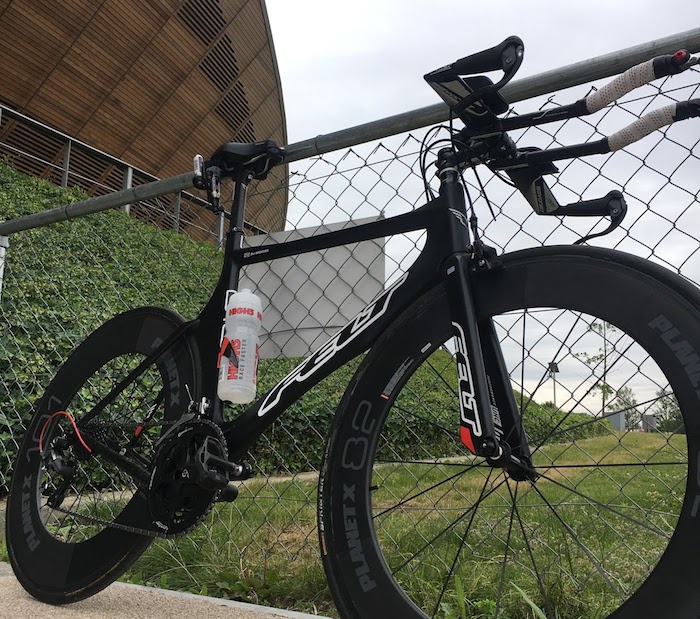 I took the whole rig out onto the velopark for one final ride out, followed by an easy run, and then a slightly longer easy run on Sunday. Following that, I cleaned up the bike, fitted new tyres, and chain, and headed to Cadence Cycling to pick up my hired bike box. She'll hit the roads of Roth clean and fresh in a few days time. I have a massive pile of stuff to pack, but that can wait. It's time to get an early night. This time next week I'll hopefully be enjoying the finish line party.
See you then!
---
Check back next week for the latest update and in the meantime you can keep up to date with Ben via his social media:
Strava Ben Wickham https://www.strava.com/athletes/313539?hl=en-GB
IG @bmwickham https://www.instagram.com/bmwickham/
Twitter @benjiwickham https://twitter.com/benjiwickham
YouTube https://www.youtube.com/user/benjaminwickham