New in for testing: Kismet Carbon Pads
Sometimes you are in the right place, at the right time.
A couple of weeks ago, Matt Bottrill Performance Coaching released to the market these new Kismet Carbon Pads that they have designed in conjunction with Kismet Bike Works.
Matt and his team have been developing, testing and using these within their own bike fitting process for several months now and, by chance, I just happened to be having a bike fit in their Coalville HQ in Leicestershire the very same day they were released for retail sale. More on that bike fitting process to follow in an upcoming feature.
The Kismet Carbon Pads are now fitted on to my own race bike, with several time trials scheduled over the coming weekends. With some race-specific feedback to follow in due course, here's a first look at this new addition to the market.
---
Price: £120
Arm pads for triathlon / TT bars – but surely they all come with their own arm pads anyway?!
That is indeed a fair point, but there would appear to be increasing evidence that the original equipment manufacturer (OEM) market is not fully meeting the performance demands of everyone.
If you look at the bikes of many Pro and Age-Group athletes, in both triathlon and time-trialling, you'll see an increasing trend of after-market pads of various designs appearing on often otherwise off-the-shelf bars. The likes of AeroCoach, Drag2Zero, WattShop, Revolver and others have all been developing and selling various designs for quite a while now.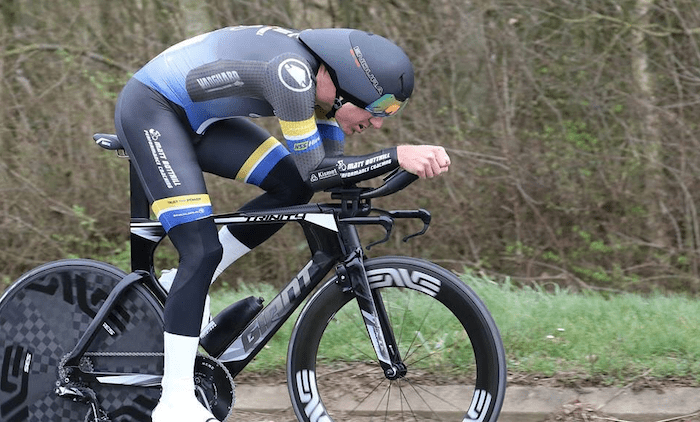 One of the common themes is for these after-market pads to be significantly more 'high-sided' than the majority that are typically specified, the aim being to keep the arm / elbows far more stable and supported when in the aero position. This can be a particular advantage if your are working towards a narrower elbow position and need some assistance to hold that and/or want the ability to 'push' into the pads to improve your shoulder position for improved aerodynamics.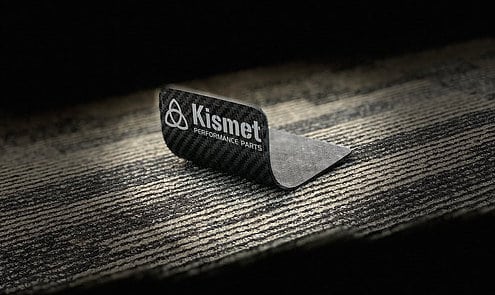 The Kismet pads are made entirely from carbon fibre and relatively thin (approx 2mm), and with a length of around 90mm and a similar width too, that provides a substantial area for your elbows / forearms to sit. If you are stuck with pads that are far too small currently, that won't be an issue with these.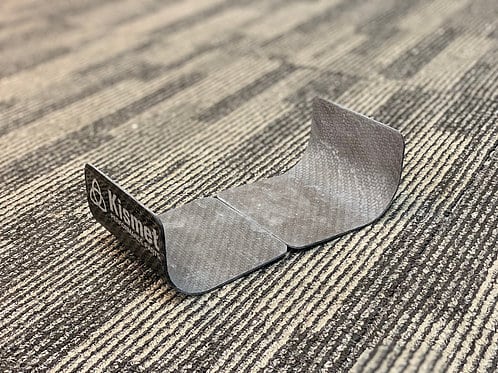 The outer edges of the pads rise sharply (by design), and provide a significant barrier to prevent you arms/elbows slipping 'out' of the aero position. Even with the supplied foam padding, you still have around 50mm of rise vertically.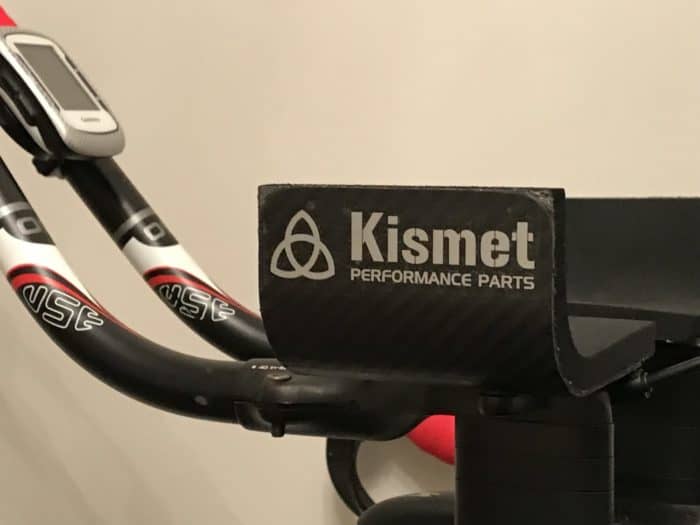 The padding supplied is a simple, 10mm thick (non-compressed) foam which is self adhesive, and the carbon pads come with no pre-drilled holes.
Initial thoughts are that the pads are suitably stiff (without being excessively rigid), the increased size/area of the pads is a significant improvement over the standard pads that were on my bike in terms of support and comfort, while the 'high sides' certainly seem to do the job they were designed for.
I'll get to see how they perform in race mode over the coming weeks.