A recent convert to the format, Laura Siddall put together for us her Introductory Guide to Gravel Riding.
It only seemed fitting therefore to find out more about the bike she has been exploring the trails on close to her base in Girona, Spain. Here's the lowdown on her Factor LS Gravel Racer.
---
There are so many options now for gravel bikes, but it would be rude of me if I didn't introduce mine, the Factor LS.
I'd love to say that Factor named their gravel bike after me… L is for Laura, S is for Siddall… and whilst I will continue to think of it that way, it's sadly not the truth.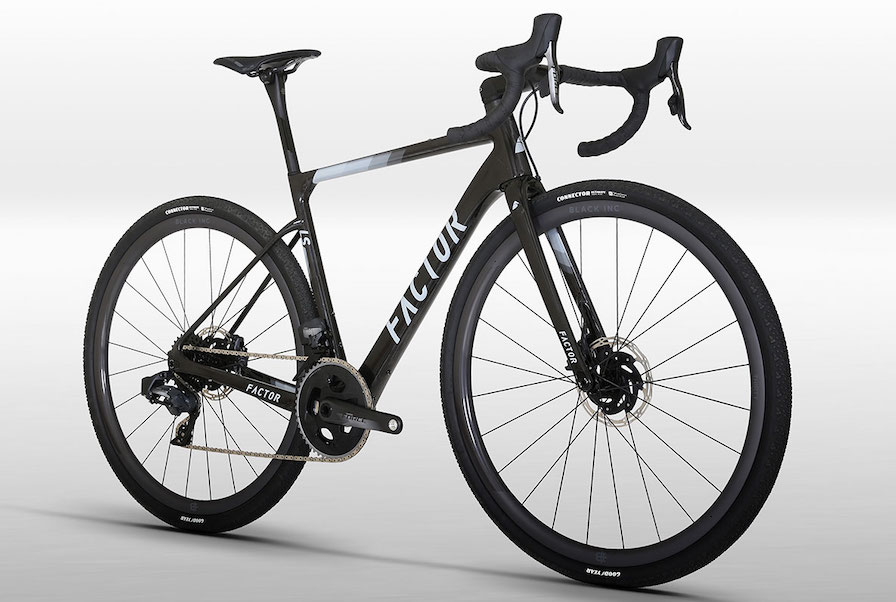 However, like most Factor bikes there is a reason behind the name. Factor has a tradition of naming bikes honouring influential people in Rob Gitelis (Owner, Factor Bikes) life. Sadly, I've not quite made that influential list..yet! Ha ha!
The LS is named after Larry Shahboz, someone who for Rob lived and breathed the ethos of gravel long before it became popular, and put him on his first bike. His values of community and welcoming all were key though.
I have to say, I love my Factor LS and it's been turning heads every time I ride (and I promise that's not my lacking gravel skills). Here's the spec and techy part.
Laura Siddall's Factor LS Gravel Bike
Medium Frame (54")
Black Inc handlebars and seatpost
SRAM Force Wide
170mm cranks
46/33 chain ring
10-36 cassette
Quark Power Meter
Selle Italia SLR Boost Superflow Saddle
Parcours Alta Wheels (700) – the new Parcours Alta 650Bs are on their way for me to test out
Pedals: Shimano SPD
Tyres: Goodyear Connector Ultimate – tubeless complete
For more information see the link below, but if you have any questions about gravel riding or bikes, please drop me a note and I'll do my best to help out and answer.