Laura Siddall's guide to Gravel Riding
Another year, another… steadily growing trickle of postponed or cancelled events. Time for a change?
That's certainly been the case for four-time IRONMAN champion and ETU Long Distance Triathlon European Champion, Laura Siddall. Seeking some fun and headspace, she's recently embraced the steadily growing Gravel Riding trend… and highly recommends it.
Here is what she's learned along the way.
---
Winter Riding and Surviving the Lock Downs
Let's face it, whilst we entered 2021 with a little bit of hope, that we'd wake up 1st January, and Covid would have disappeared and we would be back to living how we did in 2019….
Remember, that time when we thought 2020 was prepped to be the best year of our lives? We probably all knew deep down it wasn't going to be, and now the UK has entered another lockdown through till February… perhaps.
It can certainly be depressing, particularly as Winter training is never the easiest anyway, with the short days, dark cold mornings and nights, not to mention the less favourable weather to deal with. There are a lot of stresses in life right now. Definitely don't under-estimate the mental and physical stress that last year and the current situation can have. Give yourself some slack.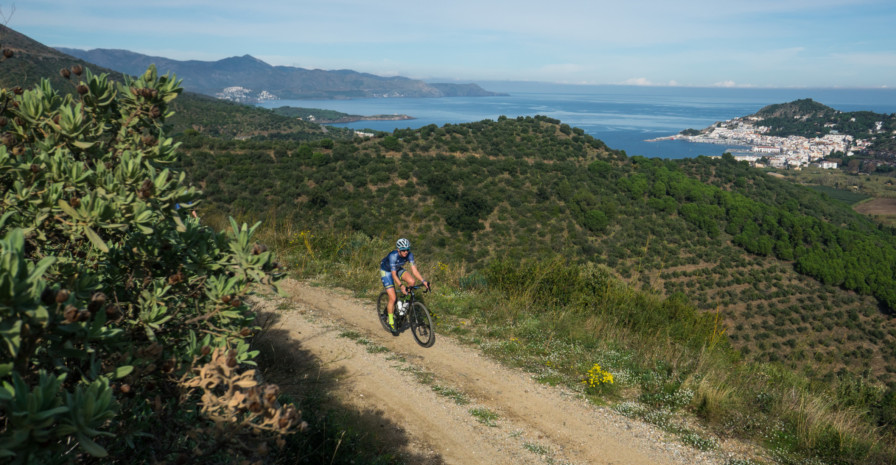 But also, give yourself some fun and I'm going to tell you why I think it's the perfect time to invest in a gravel bike and get off the roads. It's good for training, and it's good for the soul and the headspace. It's just a lot of good fun!
Races are on hold, and perhaps won't be back on track till the back half of the year. It's winter, dark on the roads and potentially icy. It's lockdown.
A gravel bike opens up so many options that will help bring you those endorphins you thrive on through training. I'm sure you'll have seen through 2020, the number of Pros who took up on the trials. Heather Jackson for one, Jan Frodeno as well. With no races and no time frame, it was a chance to do something completely different, something that normally during a racing season and year, you don't get the opportunity to try. Now I definitely don't profess to be an expert in gravel riding, but I will share with you why I think it's a good idea to go off piste.
Open your eyes, and see the world:
Gravel riding opens up a whole new world of roads and riding. As triathletes, we tend to stick to the same main roads. Where we know we can do certain rides or intervals or efforts, and be in our aerobars. Even living in Girona, a cycling paradise, I know I fell into this trap of training on the same roads for my intervals and most of these were predominantly main roads. Then I got my gravel bike and oh wow!!
A whole new world unfolded in front of me, and I've hardly even scratched the surface of what is on offer. Just more kilometres than I can ever ride. It's brought a whole new excitement to riding my bike, so many adventures to be had. Also, limited perhaps to a geographical area, with lockdowns, the criss-crossing trails on and in and around the hills in Girona, can have me lost for hours! And all within a small area.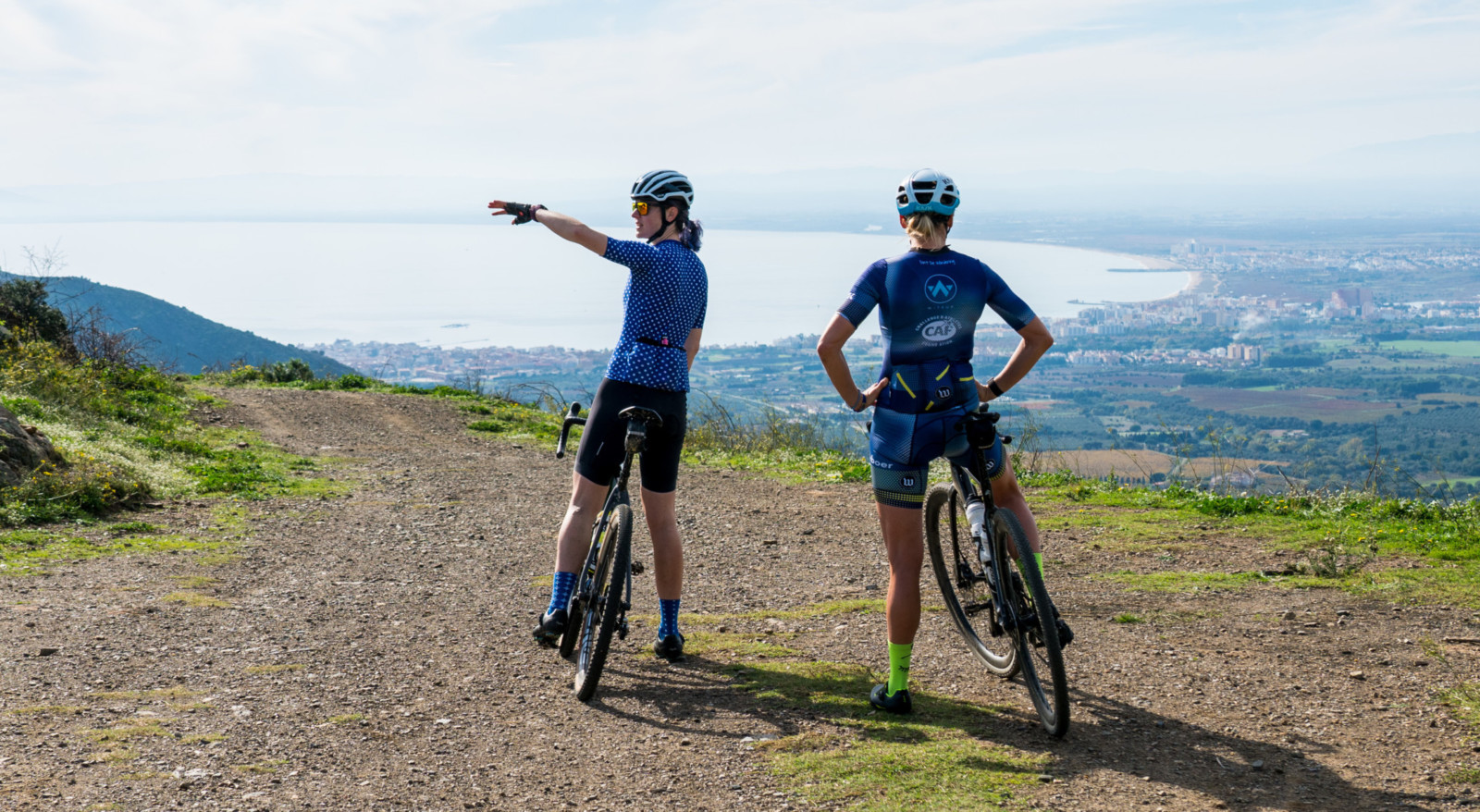 Gravel riding gives you an opportunity to see your world with new eyes. To see your local area in a whole different light. Whilst we can't really travel too far at the moment, and certainly not really abroad, take the opportunity to explore the beauty that the UK and the British countryside has to offer. Your own back yard is pretty special, and it's a lot bigger than you think.
Make the most of Winter:
I applaud everyone who lives through winter and trains through the cold, dark dampness, or spends months on the trainer, although I appreciate many don't have a choice. This is my first Winter in … well, quite a few years. I've been lucky that I normally live summer-to-summer. Southern Hemisphere summer in Christchurch, New Zealand, then Northern Hemisphere in Girona, Spain.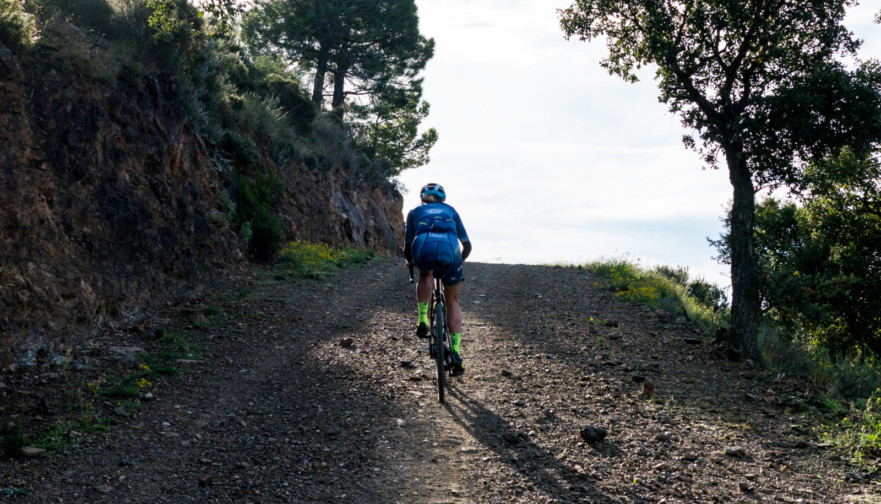 I know that not everyone – ok, the majority of people – don't have this opportunity and are in one place for the year, and have to manage the weather regardless. So, here's where a gravel bike is a bonus too! During the winter, the roads can be wet, dark, icy, snowy… a little more dangerous or treacherous than in summer. The visibility of being seen by other road users, is low. So, get off road and get on the rougher, gravel roads. There's no traffic! No black ice! But there is plenty of fun and training to be had.
Better Never Stops:
We spend so much time on our Time Trial bikes, and even on the trainer, forgetting about the skills we need for riding and racing outside in real life. Going off road and testing your skills on the gravel, will help and benefit your riding as a whole. Learning how to corner, handle your bike, ride the terrain, will only add to your riding abilities when you transfer them back onto the road and your TT bike. Even if you consider yourself a pretty competent rider, I challenge you to take your skills to another level with gravel.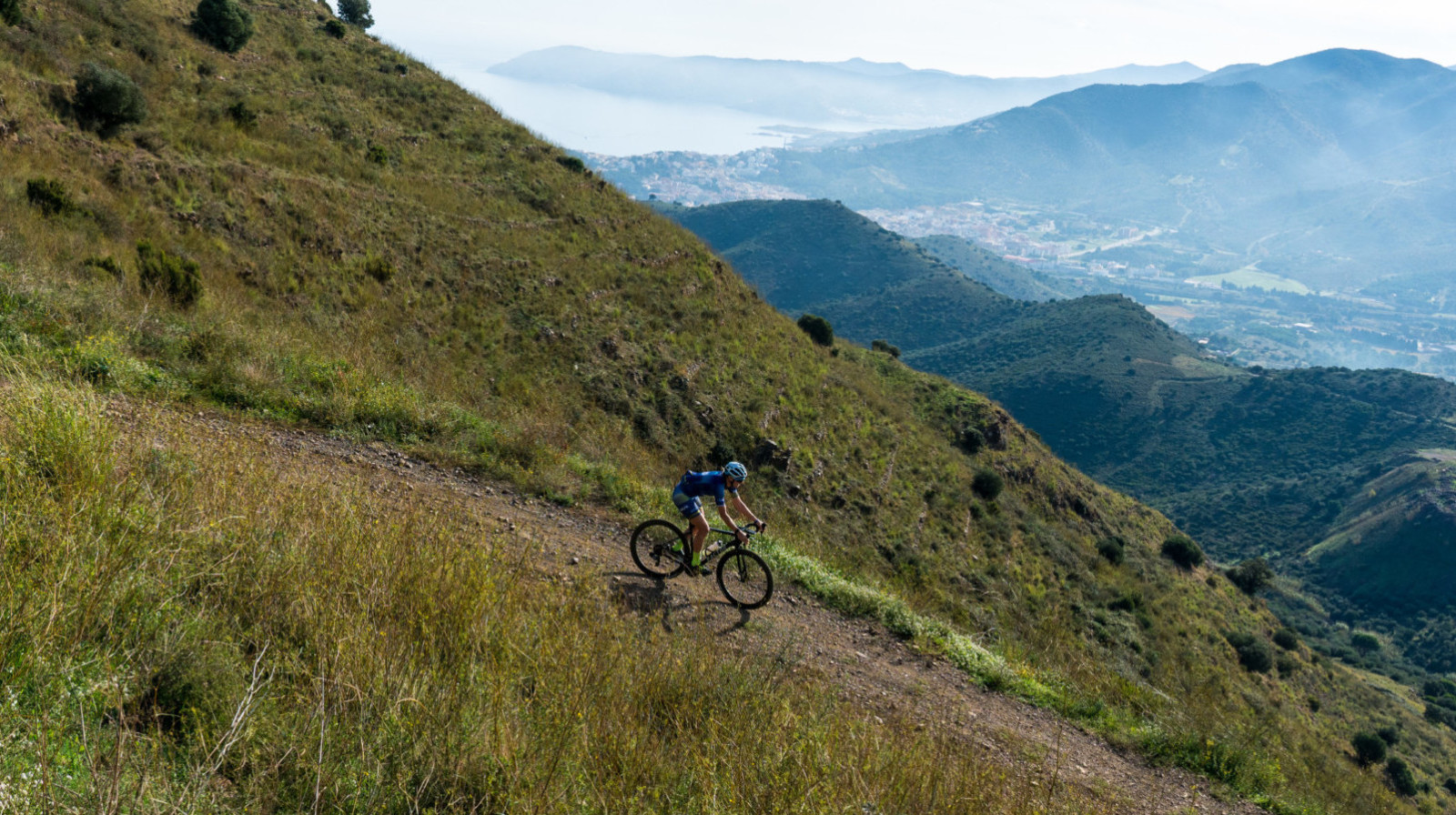 In May 2019 I came off my bike breaking my collar bone. At the same time, losing all confidence in my riding and the skills I need to ride and race my bike. I'm now using my road bike, but more so, my gravel bike to build that confidence back up and almost go back to basics of learning to ride again. Putting myself outside my comfort zone on the tracks and trails and learning the technical aspects, I hope will then build my confidence back in, to being able to really race my TT bike again.
Ride with Friends:
Triathlon can be a very individual sport. Riding and efforts on our TT bike, can be a solo affair. We also all know that feeling of turning up for a group ride on your TT bike. Again, gravel roads open up cycling to a whole new group of friends. Even a road bike with some gravel tires, means you can gather up your friends and go and explore, having fun in the countryside, and I guess in normal times, ending up at the pub for a beer, wine, and pub grub. Winning!
For me, having a gravel bike has allowed me to ride with more people and train with groups that, if I was on my TT bike, I wouldn't have the opportunity. Again, testing my comfort zone and skills, chasing the more skilled riders, and mixing up the training, yet still getting the benefits from riding. The gravel scene is just exploding and so the options of tracks and trails to ride, and the growth in this side of cycling means there are always friends riding that you can tag along with.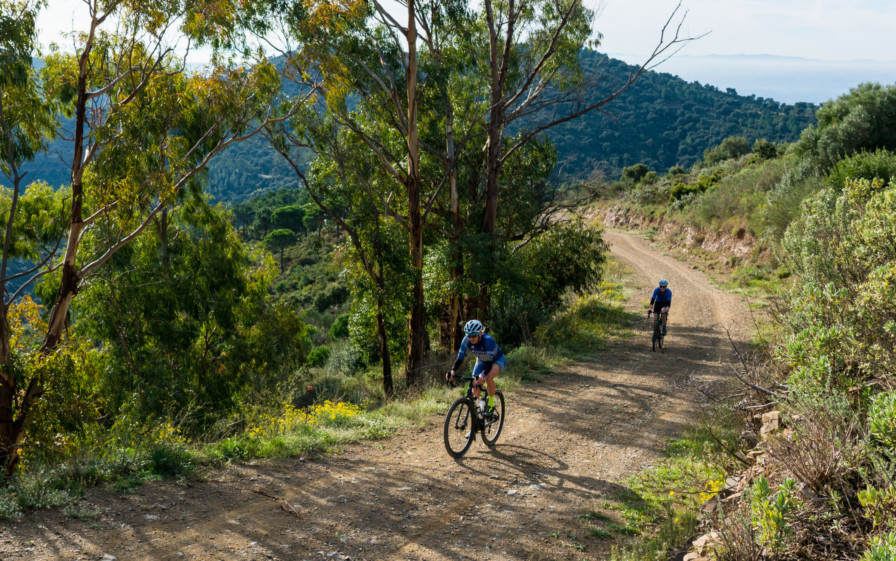 However, it's also amazing to just get out on your own on your gravel bike, in the middle of the countryside, no roads, houses, civilisation about – just you and your bike. It's good for the head and soul! Breath it in!
If you're worried about getting "that" training session in, don't be; gravel workouts can be just as taxing and tiring, and can be good to build up that body heat in the winter cold. But, I tend to use my gravel bike for the recovery riding, or days when I just want to switch off and explore, and have that freedom and enjoyment of just riding my bike. Free my mind, clear my head. Or join friends and ride to Dos Kiwis Brewery!
The Techy Part:
So, what exactly is a gravel bike, compared to a road bike? To be honest a good endurance road bike can be converted in to a gravel bike, with some decent wheels and gravel tires, if the tire clearance is big enough.
Gravel bikes have a wider clearance of the frame, allowing for a wider tire, 33m versus a 23-28mm we may use on our road bike. The wider tire and lower tire pressure allows for improved comfort over the rough ground and better grip, helping to navigate the uneven surface and making it a little less technical. This too, with the tread pattern on a gravel wheel being much bigger.
Road bikes typically have a shorter wheelbase, (the horizontal distance between the centres of the front and rear wheels), allowing for steeper angles for quick riding and sharp handling. They also have a longer reach (the distance the bar extends forward), and lower stack of the handle bars which allows for a lower, more aero position on the road bike. By comparison a gravel bike has a longer wheelbase, and less angle, which gives more stability and handling to negotiate the technical terrain and loose descents. It also has a shorter reach, giving a more upright ride.
Gravel bikes also have disc brakes as standard, which have superior power, control and consistently perform in all conditions.
There are other differences around perhaps having flared drop bars, or only one chain ring at the front but I'll leave that for another time.