Orbea release their new triathlon bike
First debuted in 2006, the latest (fifth?) generation of the Orbea Ordu triathlon bike has some tough heritage to live up to. The current model has been ridden to world best IRONMAN bike leg times by the USA's Andrew Starykowicz.
Today however, it's out with the old and in with the new… Ordu.
Built from the ground up, the four principles which lead to the new edition were:
Aerodynamics
Weight
Handling
Ergonomics
In their words, "It's designed for the serious triathlete looking to upgrade an existing bike to something faster and more ergonomic with more integration and lower weight."
Their approach has been that optimising the performance of the bike dependent on finding the right balance of these factors, to optimise efficient. For example, going 'lighter' is of no use if it is more than offset by a flexible frame, and so Orbea presents the New Ordu as "…an elegant blend of aerodynamics, weight, handling and ergonomics."
Rim brakes are gone, and all offerings in the range (detailed below), feature exactly the same module (Frame, Fork, Handlebar, Extension, Seatpost, Hydration and Storage), so there's no difference in carbon construction, build, weight (of those components) etc., across the range.
A three model range keeps things simple – and ultimately if you decide that the bike is for you, your decision is a trade-off of price versus finishing kit and whether you want electronic or mechanical shifting. More on those below.
Here is Orbea's take on their new offering, across the four principles on which it was designed:
AERODYNAMICS
It required more than 2,500 hours of calculations… Analyzing the frame, fork and cockpit assembly and identifying areas to refine and reduce aerodynamic resistance. We considered the integration of every component — brakes, wheels, bars, seatpost, hydration and storage — so the package is considered as a whole to reduce drag.
The new Ordu frame offers a total drag reduction of 11.5%, which translates into an aerodynamic improvement of 41 seconds over a 180 km run at an average of 43 km/h.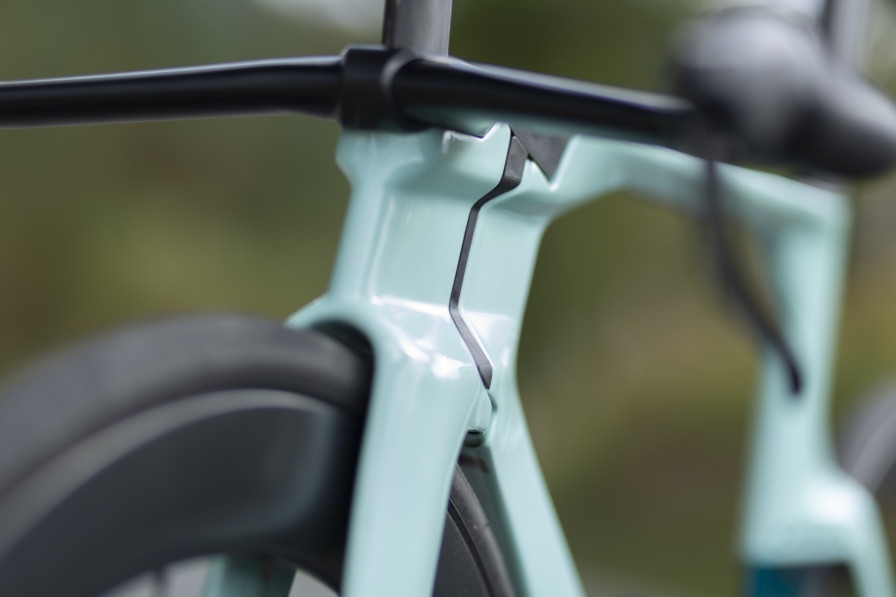 WEIGHT
We analysed the areas where large amounts of material were being used for rigidity. By redesigning the shapes, adjusting the laminating process and using the best carbon fibre available, we shaved the weight considerably.
Weight is dictated by the stiffness goals for each size, offering perfect balance of form and materials. While we were tweaking the aerodynamics, we made structural adjustments to meet our goal of having the lightest frame with a perfectly adjusted stiffness for each size.
FRAME: 1130g + FORK: 440g + SEAT POST: 180g + BASE BAR: 245g
HANDLING
One of the most important points to consider when determining geometry is that the bike must be easy to ride. Going fast isn't just a byproduct of good aerodynamics, it requires comfortable control over the bike.
We lengthened the reach to increase stability, particularly in an aerodynamic position with your elbows on the pads. Likewise, a 72-degree head angle gives you more direct, responsive control of the bike. We also lowered the bottom bracket for better weight distribution and balance.
A bike that's easy to ride will help you maintain high speeds regardless of the course.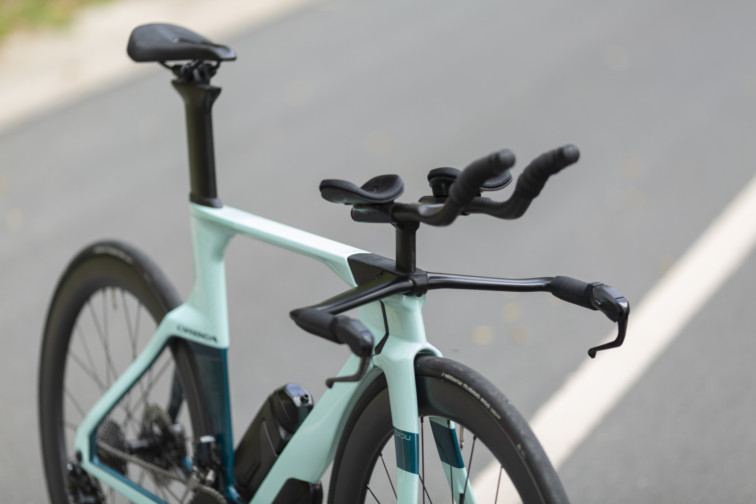 ERGONOMICS
Ordu is designed to fit the widest possible range of riders. The ergonomics are easily modified over a huge range with just a few adjustment points, easily adaptable for any rider or race regulations. It doesn't matter if you're very flexible or not…Ordu will meet your needs.
The wide range of adjustability in the stack, reach, arm rests, handlebar assembly and seatpost not only allow for more precise positions, but also provide better overall performance.
With that out of the way, let's take a look at the bike:
The Range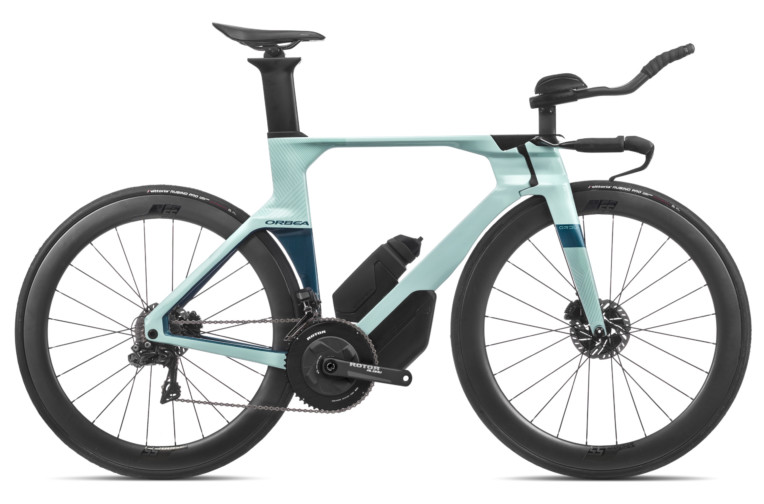 The range-topping Ordu M10i LTD will be priced at £7,999 in the UK, and features:
Shimano Dura-Ace 9150 Di2 groupset
Vision 55 SC Disc Carbon TLR CL wheels
Fizik Argo Vento R5 saddle **
Vittoria Rubino Pro IV G2.0 TLR 25mm tyres
Vision Metron TFA Carbon Aero JS-Bend extensions
Shimano R9170 Hydraulic Disc brakes
Rotor ALDHU Round 36x52t crankset **
(** There are optional upgrades offered to these components)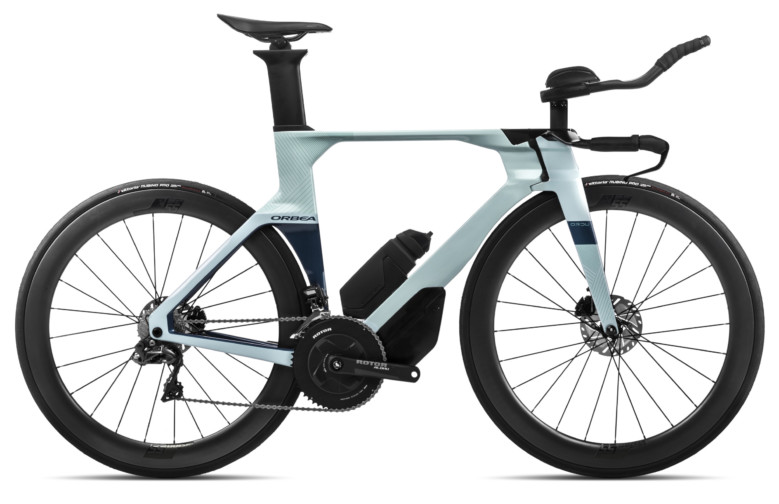 The second-tier Ordu M20iLTD sees a significant price saving over the top model, coming in at £6,199, by moving to a Shimano Ultegra Di2 R8050 groupset. Many would consider that saving to be a no-brainer, given the consistent quality of the Ultegra range from Shimano.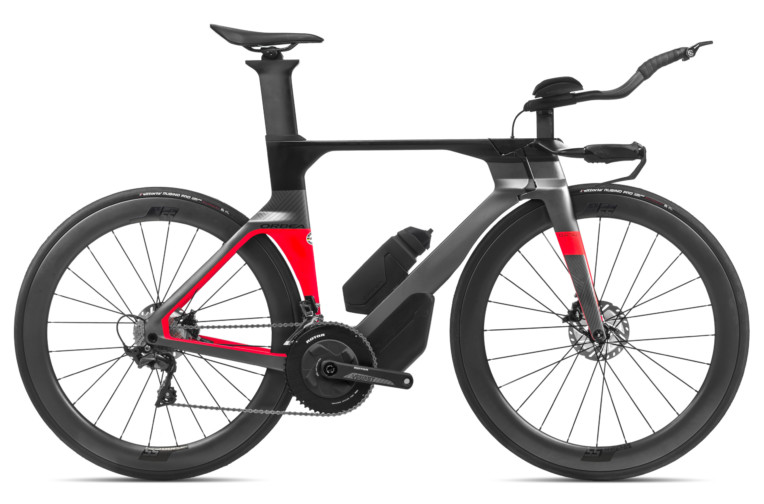 Finally, for those who still like their shifting of the mechanical variety, Orbea provides the Ordu M20 LTD with a list price of £4,199.
Shown here is a different (the best?!) colour option, that provides you with exactly the same frame, fork, seatpost, handlebar, wheels and extensions, paired with the Shimano Ultegra R8000 groupset. You also get the Rotor VEGAST Aero rather than ALDHU crankset.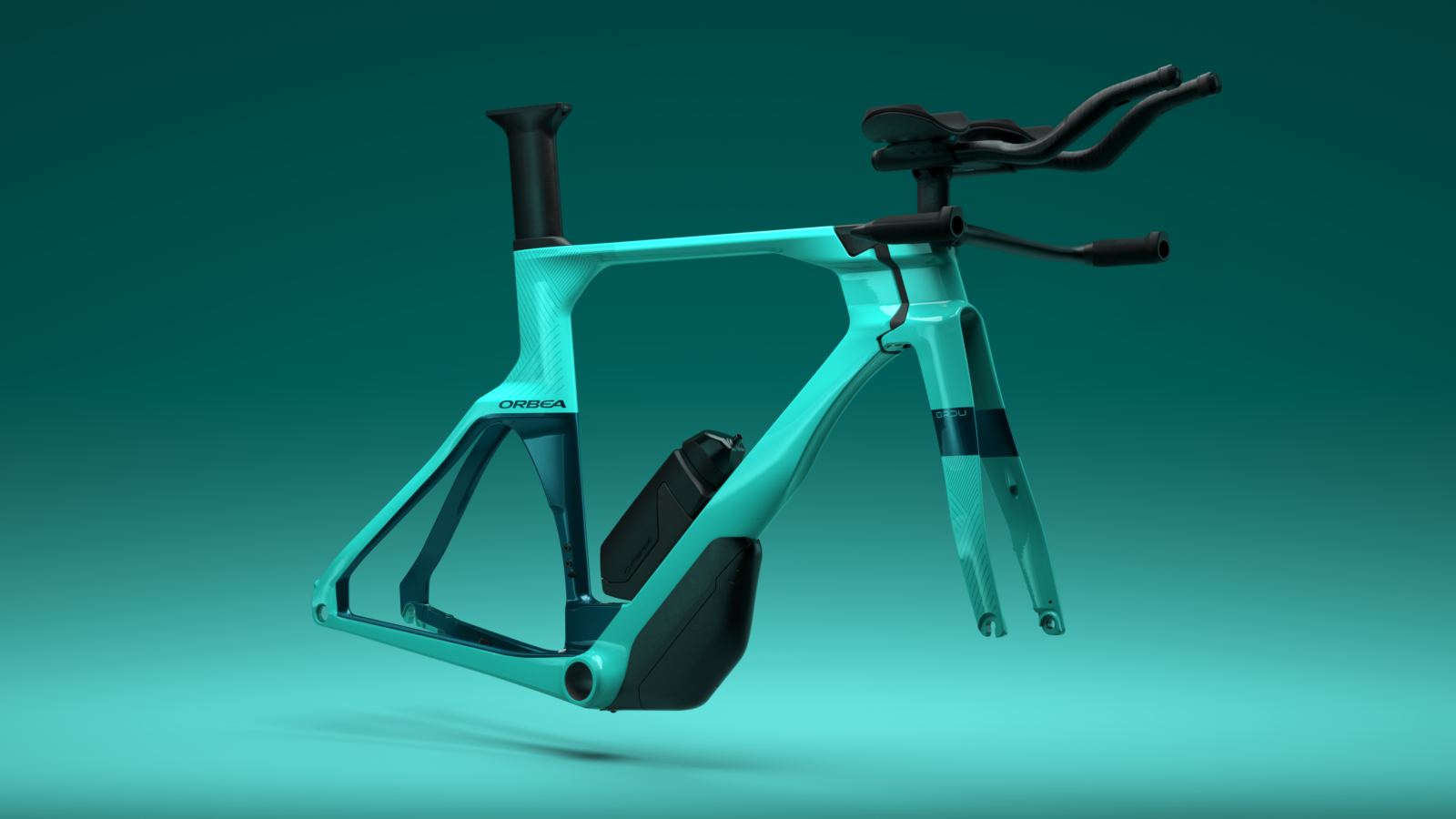 You can also buy the frame module as pictured (known as the Ordu OMX), which includes Frame, Fork, Handlebar, Extension, Seatpost, Hydration and Storage for £3,099, if you want to go fully custom.
That, at first glance at least, makes the fully-built M20 LTD at 'just' £1,100 more, seem like the value purchase, among what is a bike designed for serious athletes rather than a bargain buy. Just adding the Vision wheels would swallow up most of that price difference.
That's code for, "I think Orbea is expecting to sell full bikes almost exclusively".
Alternatively, "If you just want the frame module, you are almost certainly going to be better off by buying the M20 LTD, stripping it down and selling off the parts." If you are so inclined, of course!
A Closer Look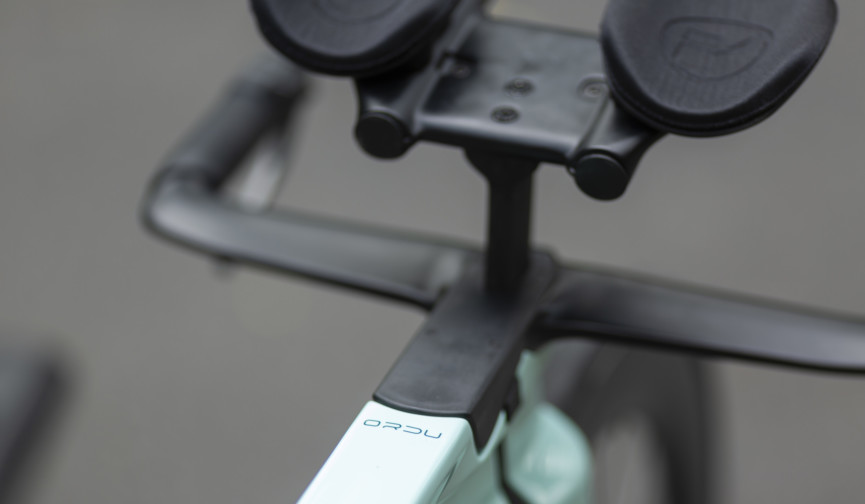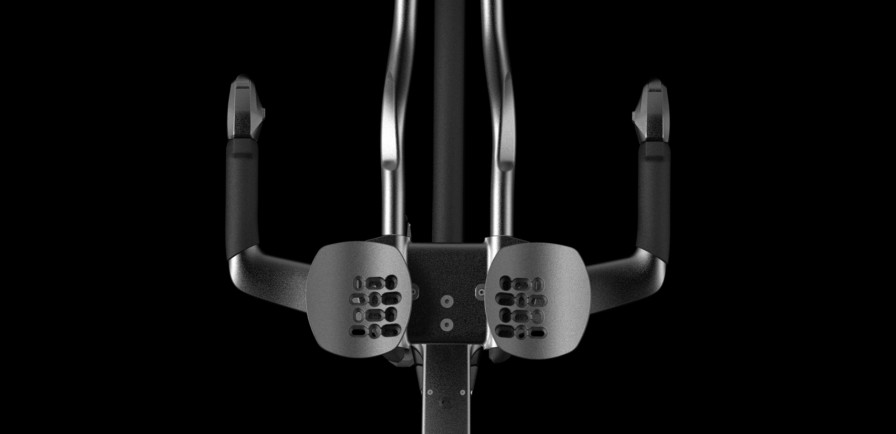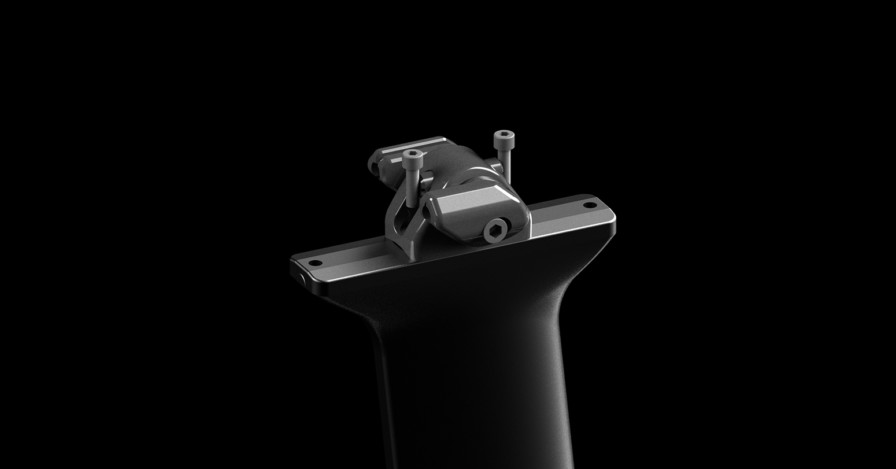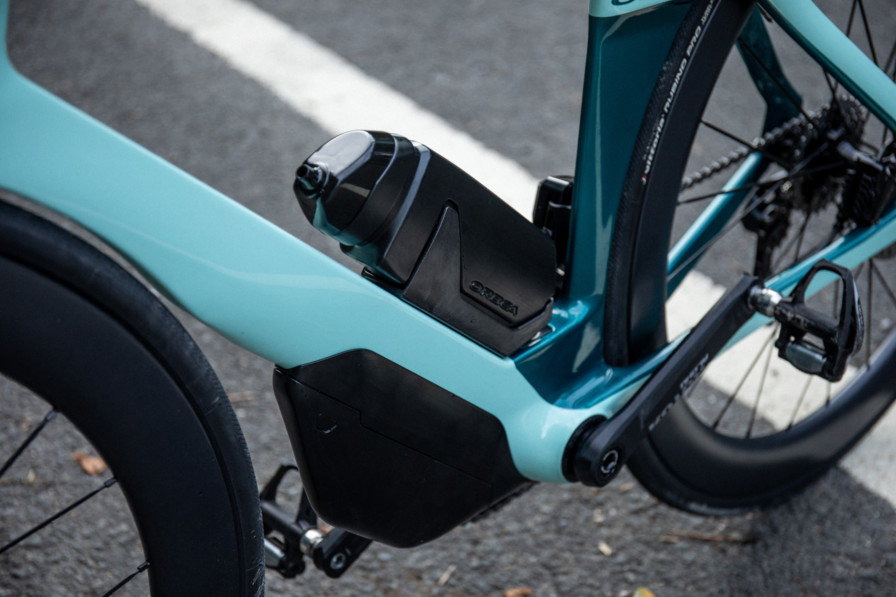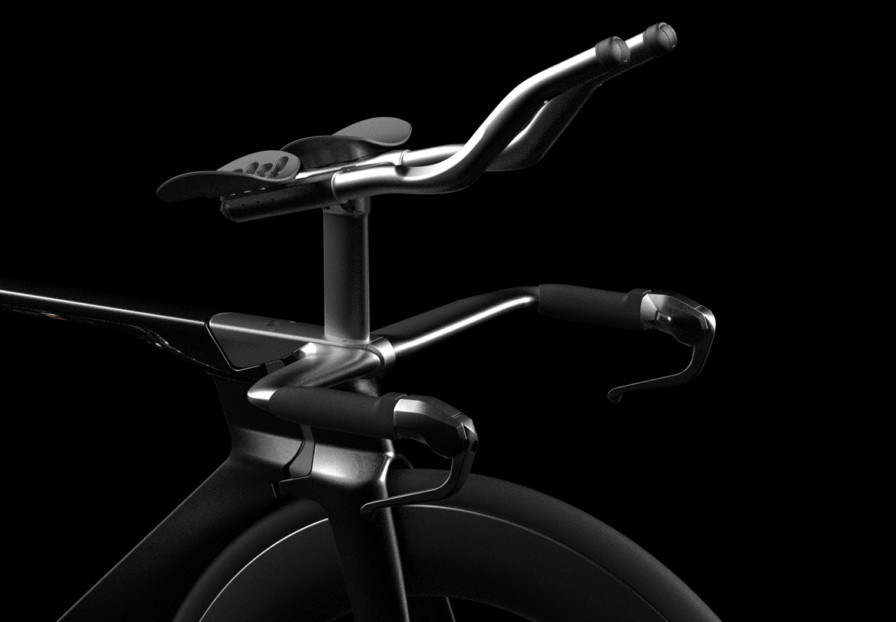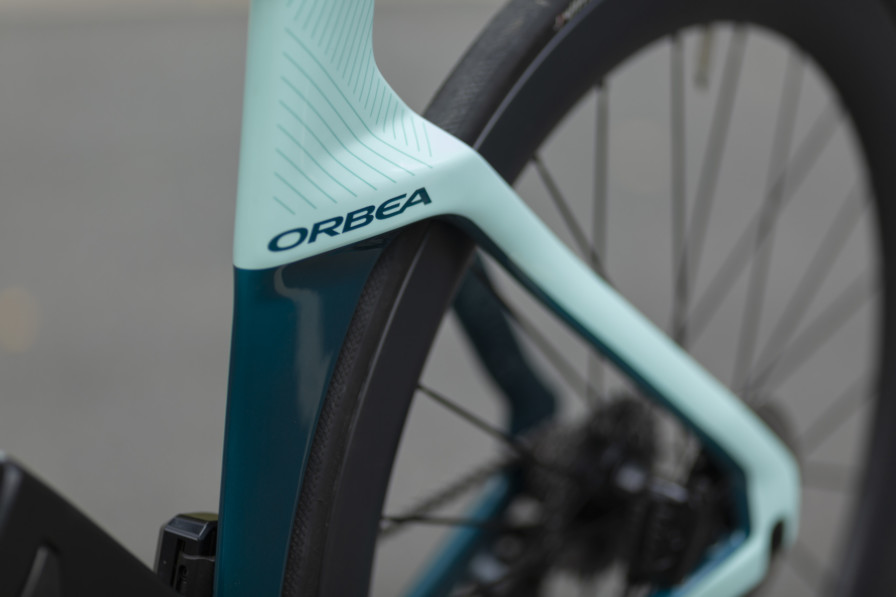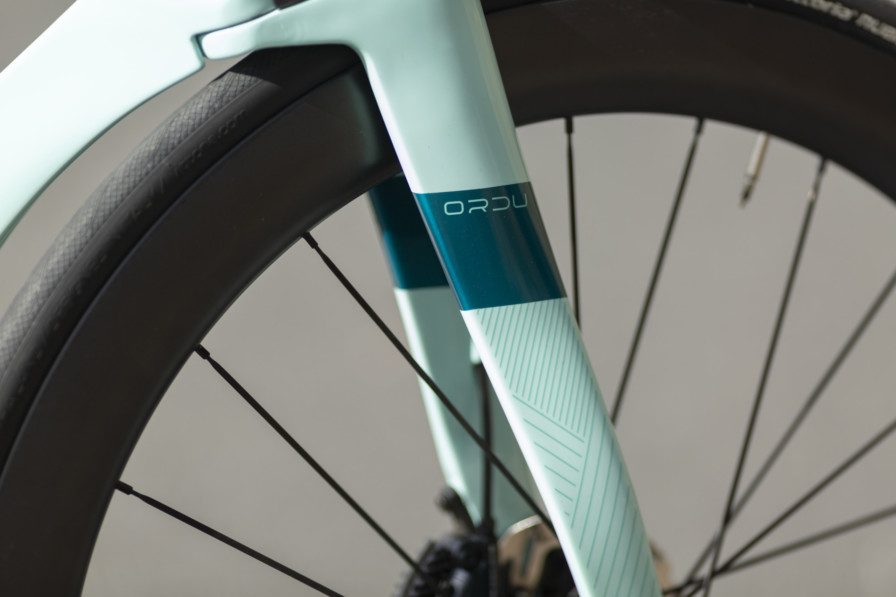 The bike will be available in four sizes (XS, S/M, M/L and XL). The same handlebar width (380mm) is specified on all sizes, with a 170mm crank length standard on all except the XL (172mm).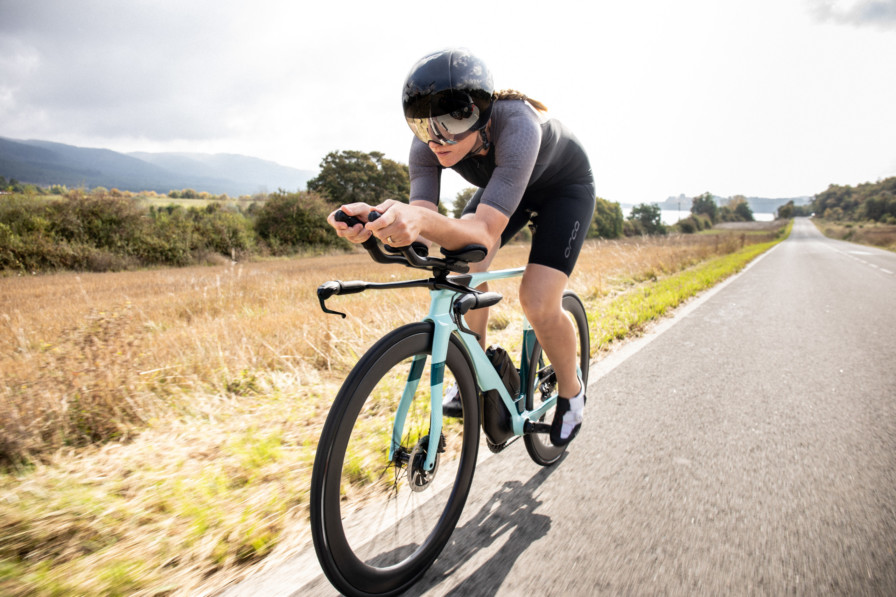 You can find out more about the new bike HERE.