Our First Look this week features the skincare products from Australian brand Premax which covers a range of products from warm up to sun protection. We also try out Vivoo, a new product that analyses your urine and provides nutrition and lifestyle advice.
Premax Sports Skincare
Since founding Premax in 2006, Randall Cooper has been on a continual quest to change the game in sports skincare, developing products that are effective and a great skin experience. We have had a selection of the range to try out in the past few weeks.
Across the products we tried out, felt nicely luxurious on the skin. The products were absorbed quickly with minimal greasiness.
Across the range fragrances were clean and very pleasing, certainly not overpowering. The Warm Up Cream had a very appealing citrus note.
Al the products tested performed very well. Where applicable the range features a male and female-specific product variation; we had the men's range to test out but I'm sure that the female versions would work equally well.
The Anti Friction Balm was very well received. A tiny amount of the balm worked really well on chafing points when wearing a wetsuit. It's wetsuit safe too, so no fear of damaging your neoprene.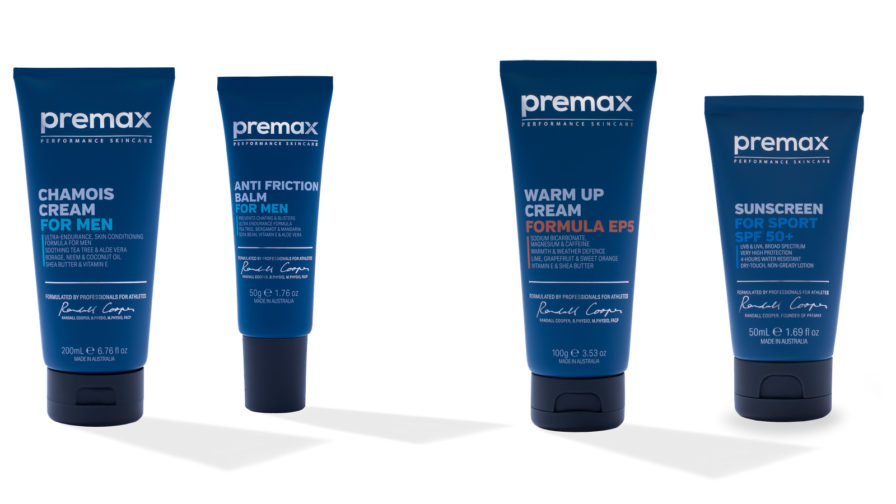 The Products:
Chamois Cream for Men (£24) – An ultra-endurance chamois cream loaded with natural anti-bacterial and skin nourishing essential oils. With a fresh scent and no tingle, this luxurious chamois cream will keep you comfortable in the saddle and your skin in mint condition.
Anti Friction Balm for Men (£20) – A thick, smooth formula that provides the ultimate in chafing and blister protection. Formulated with natural anti-bacterial and skin nourishing essential oils, this heavy-duty balm is applied with pinpoint accuracy with our unique angled tip applicator design. Wetsuit and clothing safe.
Sports Sunscreen SPF 50+ (£15) – A dry, non-greasy, broad spectrum sunscreen formulated just for sports and exercise. UVB & UVA protection in a 4-hour water & sweat resistant formula. Athletes will appreciate the dry and breathable texture, allowing the skin to perspire normally optimising thermoregulation and athletic performance.
Weather Defence Facial Cream (£21) – An exercise-specific, lightweight yet highly effective facial cream that protects the skin when exposed to wind, cold and harsh weather conditions. Packed full of natural oils, extracts and emollients, this amazing cream will keep your skin protected, nourished and hydrated no matter what nature dishes out.
Warm Up Cream (£22) – An invigorating cream formulated for sport and exercise combining five key elements; Sodium Bicarbonate, Magnesium, Caffeine, a mild warmth, and a blend of natural ingredients to protect the skin from the rain, wind and cold. With a fresh scent and a silky smooth, breathable texture this is where athlete performance meets skin science.
As a performance range of products the Premax lineup all delivered exceptionally well. Price-wise the Premax range sits at the higher end of the market for most of the products, but they have all been shown to work as promised. As ever you you pay for quality and performance. You will not be disappointed here.
Find out more at their website HERE.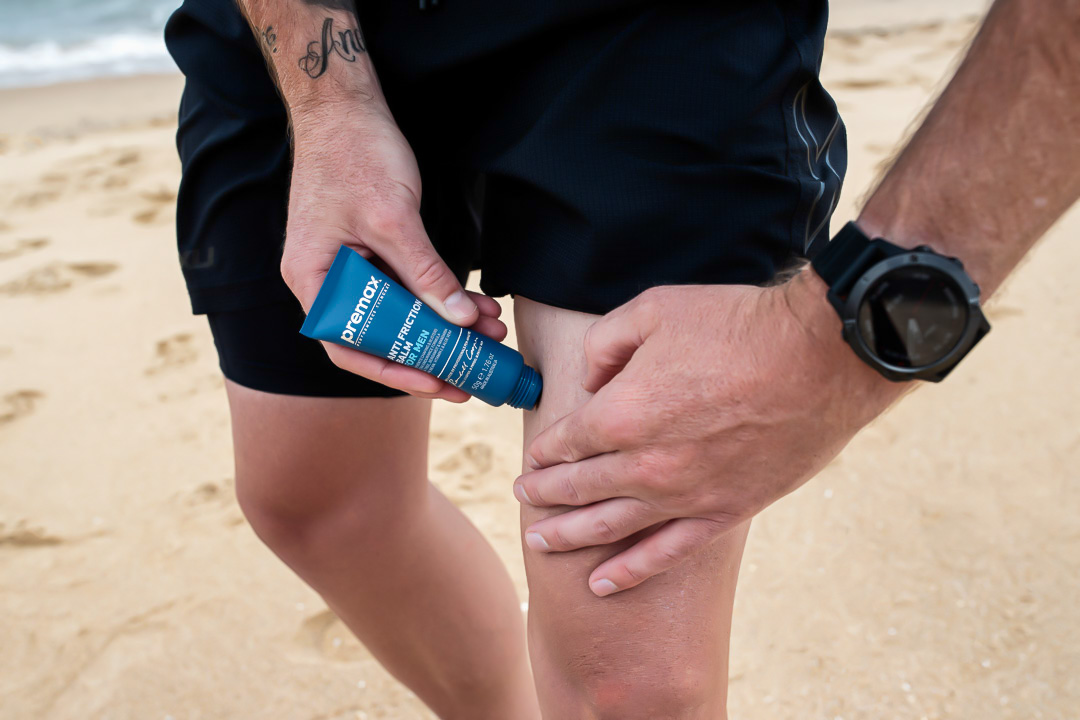 Vivoo Body Analysis
A new technology that analyses your urine and provides nutrition and lifestyle advice, unique to your body in just seconds. Vivoo features an app to displays your data and disposable strips to capture that information. Vivoo is useful for many area of body wellness, including weightless.
The service is available as a one-off payment for a number of test strips (4 strips for $25.99 USD) or as a subscription service in three ($15.99 /month) or 12-month ($7.99 /month) blocks.
Using the strips is simple and within two minutes you can use the phone App to take a picture of the strips and the App checks a series of coloured squares on the test strips to give you a health readout. The App delivers a score for each data point from which it then offers advice on the good and the not so good but helpfully offers advice to deal with any poor data scores.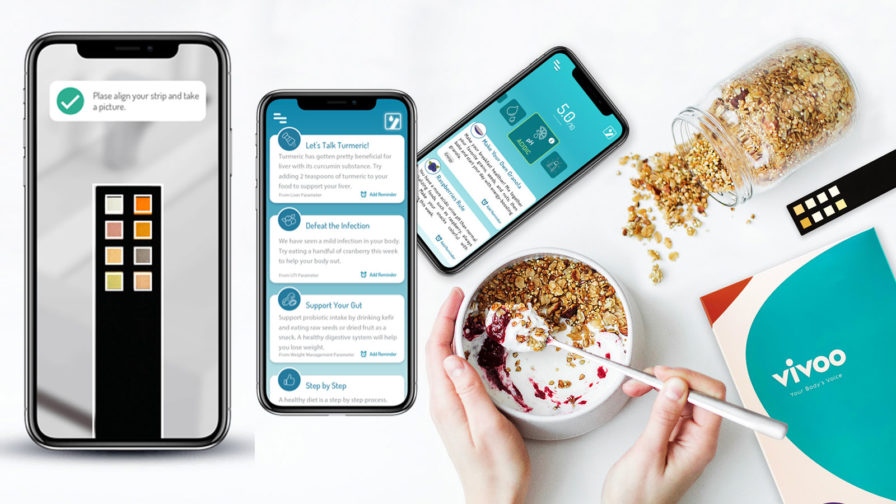 Vivoo suggest a test once per week and as you use the service, the more advice the App delivers to help you.
The instructions are very simple:
Download the App and register your details
Take a strip and place it in the flow of urine for a few seconds
Wait 2 minutes
Take a picture within the phone App
Receive the data, test scores and advice
The App then suggests a plan of attack for your latest data, that might be dietary, hydration etc. All very easy to interpret and take action upon.
Which parameters can you track with Vivoo?
Wellness
Hydration
pH, Nutrition
Infections (WBC's)
Ketones
UTI's
Kidney
Liver
If you are looking for a simple analysis kit to test key body metrics then the Vivoo might be a great starting point. It's simplicity and apparent accuracy in testing has to be a worth a look. It's non-invasive and quick to test without any messing about.
Find out more at their website HERE.