Kalas (www.kalas.co.uk) have supplied us with some of their cycling kit to try out. We had the pleasure to put the Kalas Passion and Aero Z1 Cycle Range through their paces. There is a wealth of cycling brands out there – does Kalas Z1 perform?
Who are Kalas?
Kalas are a family-run company based in Tabor in the Czech Republic who create high performance cycling clothing, bespoke custom designed kit and teams supplied by KALAS include: the British National Cycling Team, the Czech National Cycling Team and Alpecin-Fenix.
Čestmír Kalas, a former Czechoslovak cyclist and successful coach of several World Champions, knew that training on its own would not be enough to maintain an Elite standard of cycling in Tabor – the Mecca of Czech cycling. Financial investment was needed to support the work of the local cycling club. So in 1990 Mr Kalas set about making clothing for cyclists as a way of raising those funds. Since then it has became one of the leading manufacturers of cycling clothing in Europe.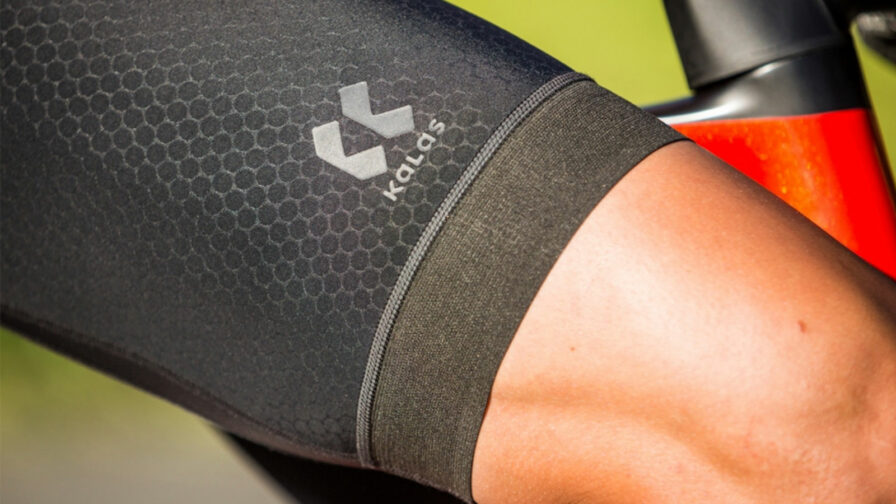 Kalas Z1 PASSION Bib shorts £149.00
The fact that these shorts have been designed with the help of elite riders really does show in the construction. With bonded seams, plus compressive and aerodynamic Goffrato fabric and Elastic Interface Endurance 3D pad. Fit is good all over. I personally found the fit was even better in the saddle. When I first put the shorts on I noted the shorts seemed a little long and in the leg and seemed a little loose. Clipping into the pedals and the cut of the shorts all fell into place, the leg grippers found their in-ride position and all was well.
The bonded bib straps are less elastic (width-ways) laterally than some straps and this helps them stay flat to the skin and the wide bonded straps (rather than stitched) keeps things comfortable without digging in or bunching up. The straps are plenty stretchy enough (length-ways) to allow for comfort breaks.
The shorts feature a small pocket at the rear in the lower back area, it will hold a key, cash or a card if you needed to.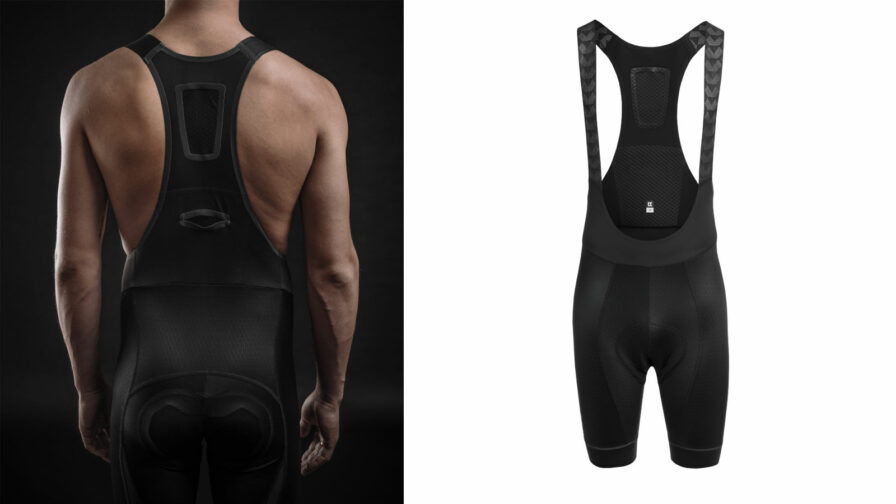 Compressive and highly functional Goffrato fabric
Mesh inserts positioned on the back of thighs to provide better elasticity
Elastic bibs constructed with bonded seams
Flat seams to ensure maximum comfort
Anti-slip leg grippers
Small back pocket
Elastic Interface ENDURANCE 3D pad
AERO Jersey £99.00
The Kalas Z1 Aero jersey incorporates extremely lightweight and breathable fabrics and like the bib shorts feels even more comfortable when you are riding.
Clever use of bonding on the sleeve hem gives a very tidy finish and that elite rider feel. At the rear there are three pockets as you'd expect but one has a handy clip that has a waterproof pouch attached which happily fits a large smartphone or keys/cash etc. You can unclip this and just clip on a key for extra security. The pockets are well elasticated and we had no issues with items such as pumps falling out.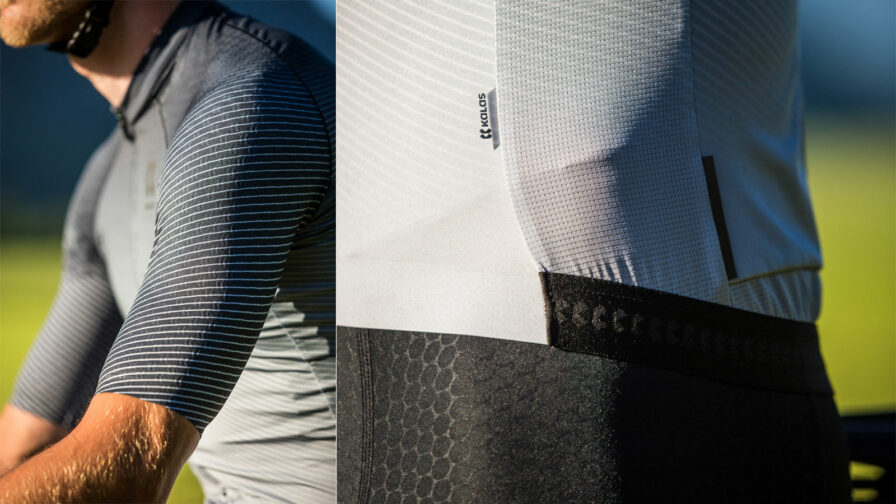 Colours: Grey, red, blue, green, orange
Lightweight and breathable Razor fabrics that have been developed for racing wear
Mesh side panels for maximum air flow
Active seems provide better elasticity and deliver perfect fit
Hidden semi-autolock zipper ensures easy opening and closing with one hand
Longer sleeves with bonded edge hem to reduce drag
Silicone elastic waistband to prevent your top from riding up
Pyramid shape of the three-compartment pocket allows easy access
Inner removable water-resistant pouch for your valuables
The Passion Z1 and Aero Z1 items deliver on their promises of quality and materials. There is a definite pro feel to the kit and it will make you feel special as technical features from the elite riders kit filters down to more accessible riding clothing. There is going to (often) be a compromise between performance and durability but Kalas look to be finding a great balance.
The range is competitive on price too. If you are looking for good quality, performance kit then definitely put Kalas on your short list. You will not be disappointed.
Find out more at the Kalas website here.