After four years of development, ROTOR Bike Components have released their modular ALDHU® carbon cranks.
Lighter and stiffer than their aluminium predecessors, they have also increased the number of modular options available to allow riders to perfectly customise their own ride. As the introduction of disc brakes has pushed up the overall weight of most road bikes, ROTOR aimed to redress that balance without sacrificing crank stiffness.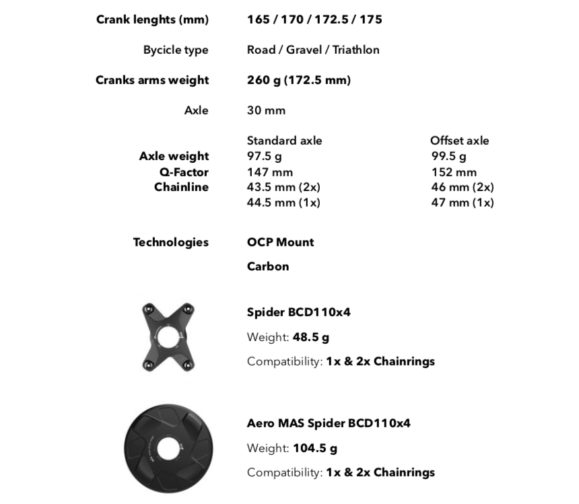 How much lighter?
ROTOR's first-generation aluminum ALDHU® 172.5 mm crank arms with 50/34 direct mount chainrings weigh in excess of 600g, which is lean enough for extruded, CNC'd cranks. By exploiting the advantages of carbon fibre, the new carbon crank arms shed 100 grams to lower the total weight to 523.5 g for the same crankset combination. At the same time, the cranks' absolute vertical and horizontal stiffness were increased by 11 percent and 36.1 percent respectively.
Featured crankset combinations
Since no two cyclists are exactly alike, when comfort and/or performance determine the quality of a ride or the outcome of a race, the ability to precisely dial in personal preferences becomes crucial. The ALDHU® Carbon cranks can be combined with different types of spiders, chainrings, and axles to optimize comfort and performance. To guide the selection process, ROTOR has organized possible crankset combinations into four categories: Standard, Superlight, Aero, and Full Aero with 1x and 2x configurations in all except Standard.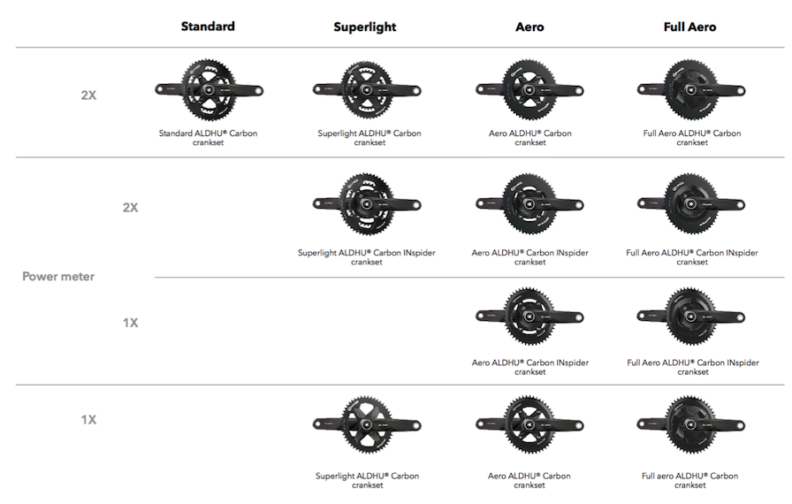 Twin Leg Technology
ALDHU® Carbon crank arms have been designed in combination with ROTOR's 30 mm axles. The patented interface between crank arms and axle offers a simple assembly but with a firm fit. This design solves a specific problem, which is that power losses are mainly generated by axle torsion under pedaling force. To address this, the robust axle reduces power losses that occur when force is exerted on the left pedal. The balance achieved to minimize these losses is called TWIN LEG TECHNOLOGY.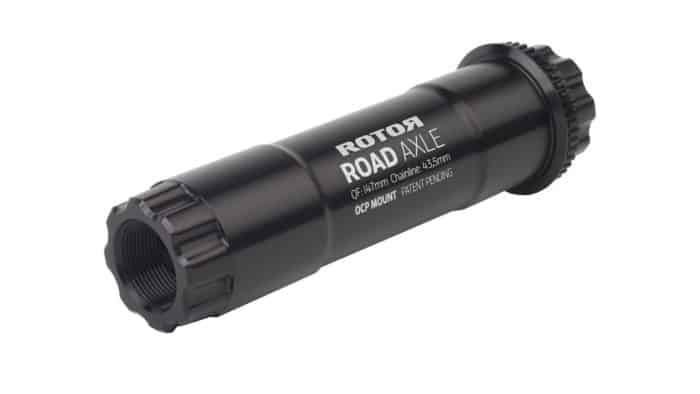 OCP Mount
This technology allows the rider to adjust the orientation of ROTOR's Q RINGS® oval chainrings by degrees relative to the crank. OCP Mount is based on the combination of three independent elements: axle, right crank arm and spider with oval chainring (or in the absence of a spider, a direct mount Q RINGS®). The patented crank interface for a DM Q RINGS® allows for the most precise adjustment of an oval chainring to date.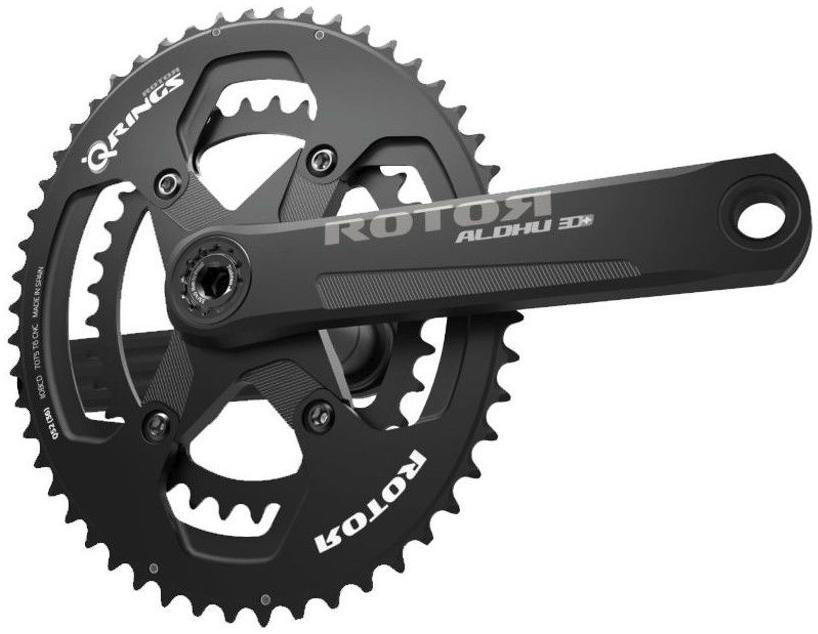 With these new benefits built into the crank structure, users who place a premium on choice can customize their cranksets owing to ALDHU®'s modular structure. ROTOR first introduced this concept into its product range in 2017. Since then ROTOR has added components to the ALDHU® category to further extend its customization configurations.
Available upgrades
ALDHU®'s modularity offers cyclists the added advantage to upgrade to the new carbon crank arms if they already use an ALDHU® or VEGAST® crankset. An 8 mm Allen wrench, a pair of ALDHU® Carbon cranks, and two minutes are all it takes to complete this easy upgrade.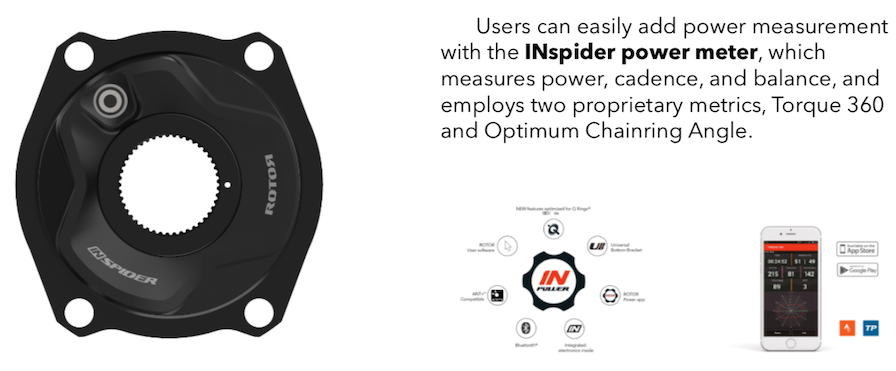 To find out more, visit: https://rotoruk.co.uk/