Wattbike announces the new Atom
After a couple of weeks of social media teasing, Wattbike have today revelaed the Atom, their new product – and if it delivers as well as it looks, it will be another impressive piece of kit.
Perhaps surprisingly – given the current Wattbike Pro/Trainer costs £2,250 – the new Atom costs 'just' £1,499 [UPDATE – £1,599 as at November 2019]. That, in my eyes, makes it a very interesting product release. Here are the first details. We'll have more on this very soon…
---
Wattbike unveils the new Atom – the smartest indoor bike on the planet​
Marking a new era in indoor training, the new Wattbike Atom is Wattbike's first fully connected, smart bike. More accurate and more realistic than any other smart bike available, the Atom replicates the resistance and sensation of riding on the road, to give the most authentic ride feel in the world, allowing cyclists to fine-tune their training and goals and gain invaluable insight into their performance.
Two years in development, the Atom is a light and compact, premium, smart bike born out of a desire to create the most accurate, precise and interactive indoor cycle trainer available to cyclists. Wattbike engineers, working with bicycle manufacturer Giant and British industrial designers Curventa, created nine prototypes and conducted over 500 hours of testing to produce and fine-tune the Atom.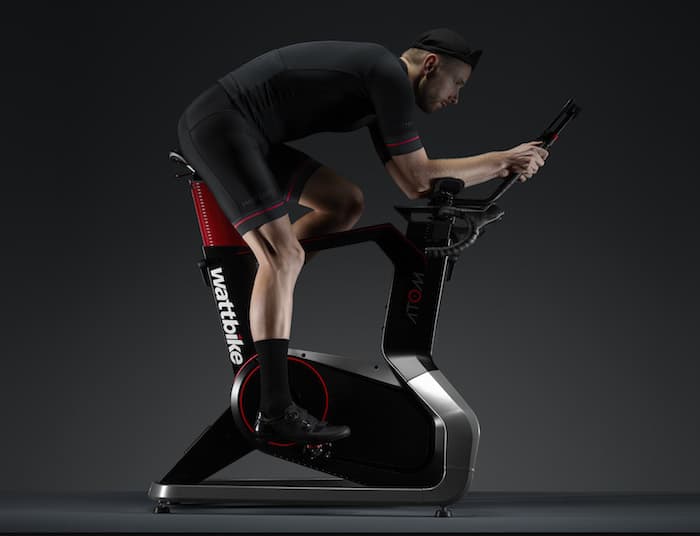 "The Atom represents a radical step forward for Wattbike. Our first true home trainer, aimed specifically at cyclists, it serves the needs of the connected rider yet retains at its core our commitment to creating the most technically and scientifically advanced products in the world for improving performance." Richard Baker, Managing Director, Wattbike
With a power range of 0-2,000 watts and +/-2% accuracy across the full power range, the Atom is more accurate than any other smart trainer. Designed to be used with any tablet, or smartphone device, the Atom features interactive shifters offering 22 gears. Resistance and power output can be controlled manually to simulate on-the-move gear changes and gradients of between 0-25%. Target power can be pre-programmed to auto adjust using the Wattbike Hub app, or by syncing with virtual riding platforms, such as Zwift, or TrainerRoad. Bluetooth and ANT+ enabled, the Atom wirelessly interacts with third party apps and devices, such as Strava, TrainingPeaks and Garmin.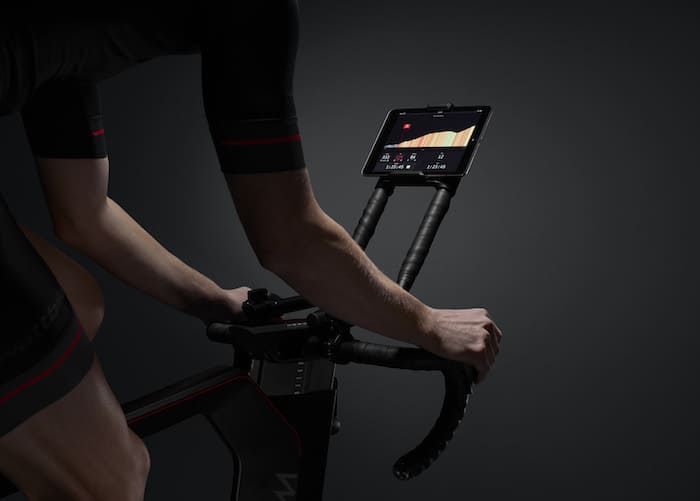 A key feature of the Atom is the patented tools available via the Wattbike Hub. Climb mode offers six pre-loaded climbs, including Mont Ventoux and Le Tourmalet. Using Strava GPS and simulations from VeloViewer, the Atom's resistance changes automatically to map precisely to the gradient on your virtual ride. Polar View is an analysis tool designed to improve your pedalling efficiency and power output, and the new Pedalling Effectiveness Score helps you assess the impact of changes in pedalling technique in real-time.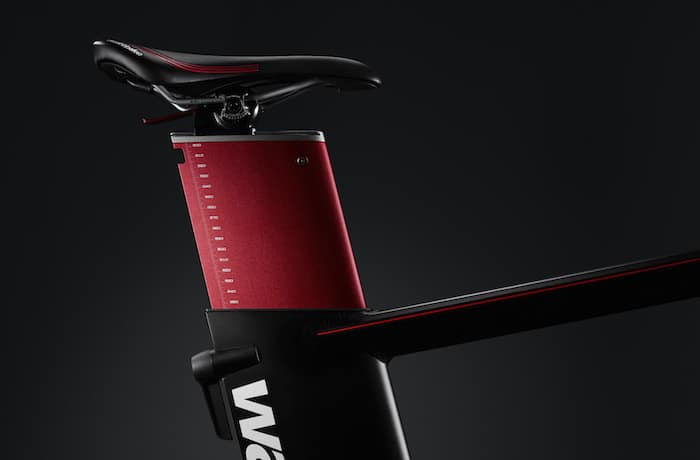 The Atom is fully adjustable to closely replicate real bike positioning. A tablet holder, positioned in front of the handlebars, accommodates devices up to and including a 12.9-inch iPad Pro, and two bottle cage holders are fixed inside the Atom's zinc shield primed steel frame. The Atom is powered by mains electricity, or from October 2017 by a Wattbike battery pack with a battery life of 36 hours.
A radical step forward set to transform the indoor cycle experience, the Atom costs £1,499 inc. VAT and expands the Wattbike range. The Atom sits alongside the existing Pro and Trainer indoor cycle trainers.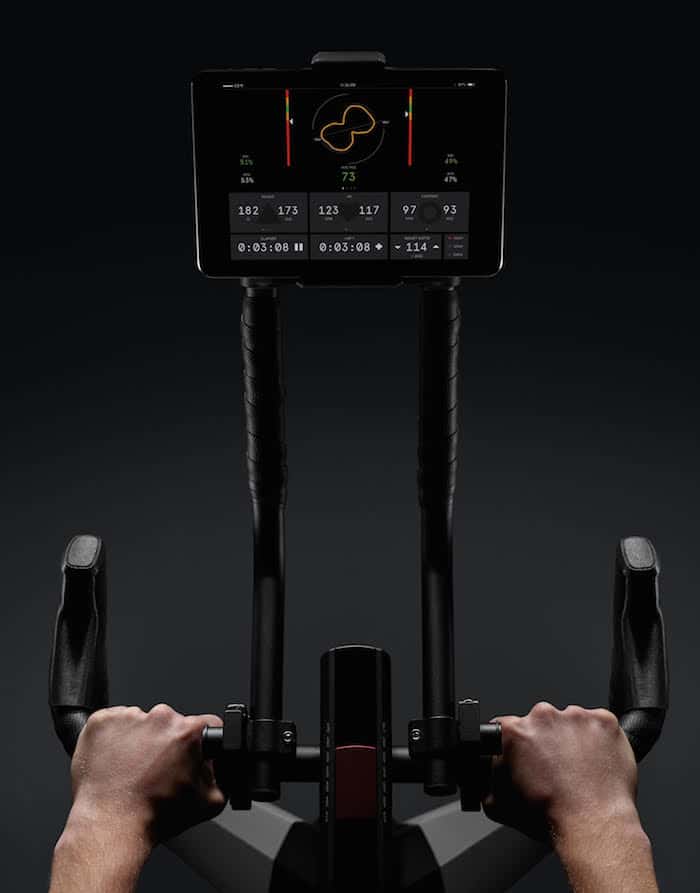 Triathlete Lucy Gossage is a Wattbike ambassador, and of the new Atom she said:
"Everything I like about the original Wattbike still features in the Atom. Replicating data. Just jumping on and riding. No excuses if it's bad outside. Everything that is good, but now with the added bonus of getting into my exact race time trial position."

"I've always loved the Wattbike because it is quick and convenient to jump on and train with accurate data. You know exactly what you are putting out. But, with my winter training I have sometimes felt I'm missing out a bit with the fun stuff. So, using a Wattbike Atom, in my aero position, playing around with friends on Zwift, that is a complete game changer."

"With the Atom's shifters located on the hood you can change gear on the go which replicates exactly what you do on the road. It's like combining my time trial bike with a Wattbike. You get the same data in your position without having to mess about with your race bike all the time."