Can you really do Zwift 'on the cheap'?
How to get on Zwift for under £99
There's no doubt that the indoor cycling boom – driven by a combination of advanced hardware (Smart Trainers) and software (Zwift, TrainerRoad, Sufferfest, Bkool, Rouvy and many others) – is the fastest growing area of the sport right now.
Zwift, for example, is being financed to the tune of many tens of million dollars and even eSports, professional indoor racing, is now a "thing". Zwift even recently became an Official Partner of British Triathlon.
I'm personally a huge fan of indoor training and, as I'll happily tell anyone that wants to listen (!), the purchase of a Direct Drive Smart Trainer about 15 months ago, in conjunction with a cycling app, is without question one of the best sporting investments I've ever made. Honestly. (For reference, a Wahoo KICKR Smart Trainer / Zwift is my personal setup, but there are plenty of other great options in the market too, in both Trainers and Apps).
That said, training indoors won't necessarily appeal to everyone – and purchasing some of the potentially expensive kit might prove to be an issue if you quickly find out that outdoors in the 'real world' is the only place you want to be riding in.
What kit do you need and what's the cheapest way to do it? That is a common question, and one that triathlon coach Karen Parnell (www.chilitri.com) also found herself being asked often. Another fan of riding indoors, Karen set about trying to answer that by putting together a budget Zwift set up for under £100, and giving it a go. She was surprisingly impressed with the results.
Will this give you access to all of the features of Zwift? No. Is this the setup we would recommend for the best Zwift experience? No.
But, if you are on a tight budget or want to give it a trial run before deciding whether to invest in some of the more advanced 'tech' on the market, this would be a good way to get started. And if you already have one or more of the items below (plenty of us have a 'old' turbo trainer gathering dust somewhere…), it will be even cheaper!
---
Get on Zwift for under £99
I get asked a lot about the cheapest way to get on Zwift (or indeed, other cycling apps). To test this out I have gathered some very cheap kit together to see if it works. The minimum you will need is a Bluetooth/ANT+ cadence and bike speed sensor, ANT+ USB dongle, USB Cable and a laptop (or phone or tablet).
The cheapest set up I could buy was:
| Device | Supplier | Price |
| --- | --- | --- |
| Turbo Trainer (with riser, sweat guard and skewer) | Healthline via Amazon | £59.99 |
| ANT+ USB Dongle | Anself via Amazon | £12.99 |
| USB Cable | Amazon Basics USB 2.0 A-Male to A-Female Extension Cable 3m / 9.8 feet | £5.59 |
| Bluetooth/ANT+ Cadence and Speed Sensor | Coospo via Amazon | £19.99 |
| | TOTAL | £98.56 |
The Kit:
You will probably need a training skewer (something like THIS would be ideal), to replace the one that came with your bike too, to ensure a good fit into the turbo and prevent your quick release skewer on your bike being damaged by the turbo fittings. The skewer fits in to your rear wheel hub. You will also need a riser which puts your front wheel at the same height as the back wheel because the turbo will lift your rear wheel. I got one free with my turbo, but you can buy them quite cheaply or use an old phone book (that's if you can find one these days!).
This set up will work happily with Zwift but without any power feedback (i.e. as it's not a Smart Trainer, the app won't control the trainer settings for gradient, for example), so you will need to select your gears appropriate to the profile (the % of the climb is shown on the top right of your screen).
For example, if you are going up hill on say a 5% gradient then select a bigger gear to make the gradient harder. I also capture my heart rate date, but just use the heart rate monitor that came with my Garmin Fenix 3 watch. You can use any ANT+ heart rate monitor. CooSpo do a Bluetooth and ANT+ combined heart rate monitor for just £23.99 and this is the one I use to take my HRV score in the morning.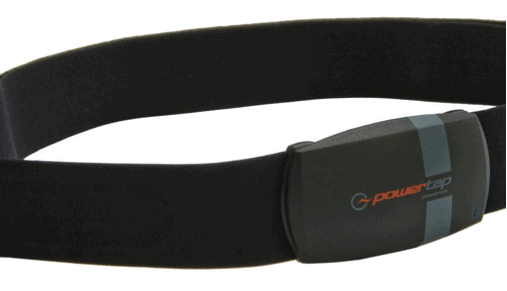 An alternative is to use a PowerTap PowerCal heart rate monitor (costs around £65 for the ANT+ and Bluetooth version), which will provide estimated power and heart rate so you can use it to move your bike in Zwift. This means the minimum set up is a phone running Zwift, PowerCal and any static bike like a spin bike or exercise bike in a gym. This is ideal if you are travelling and want a Zwift fix. Currently you need an iPhone for this, but the Android App is coming soon and is in Beta on certain phones right now. In truth the power output is not very accurate, so as a power meter it's not great… but to get Zwifting, very useful. As another bonus you can use it when you are (indoor) rowing, to row on Zwift and make this a bit more fun!
There is a companion App for Zwift which has been release for Android which works with Zwift on your PC which can control your ride, enable you to give ride-ons, activate power-ups and act as a Bluetooth bridge for Bluetooth sensors.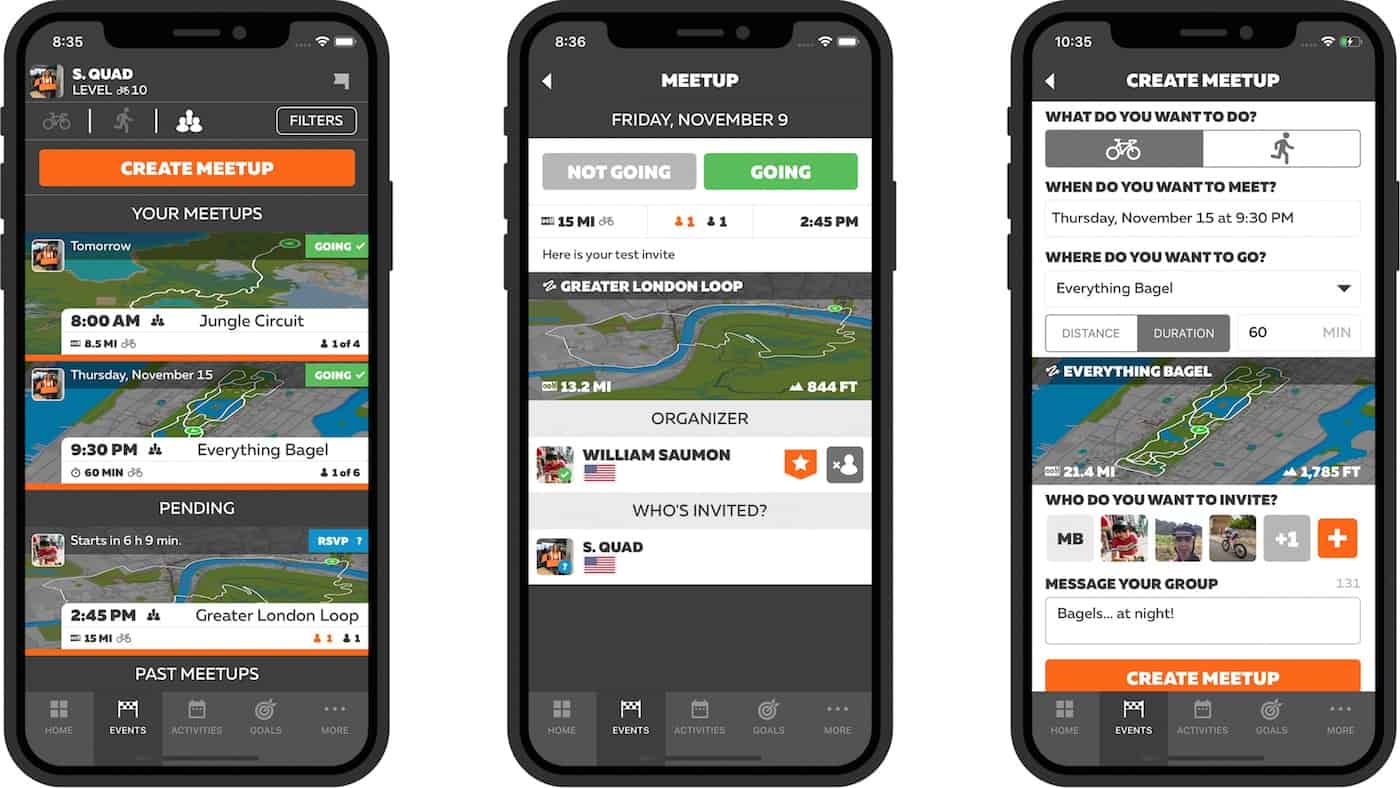 The Zwift Companion app turns your mobile device into a remote control for Zwift and makes Zwifting more fun and social. When used alongside Zwift, the Companion app gives you a map view and the ability to chat, make U-turns, and interact with others. It's also an event calendar for what's on deck, making it a useful on-the-go tool to plan your next race, ride, or run.
You also need to remember you will sweat so need water, a towel and fan!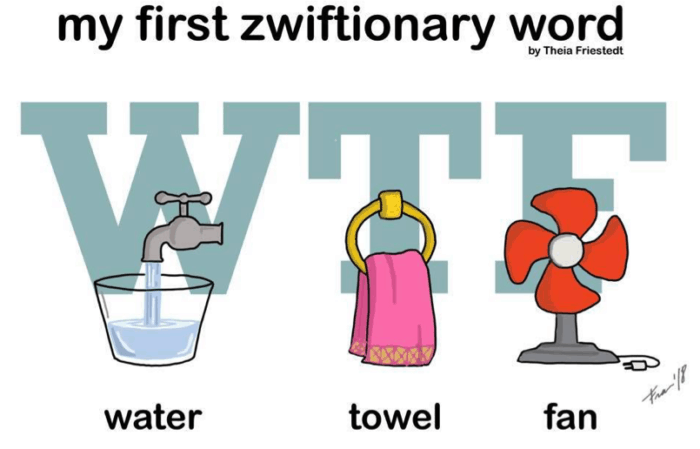 You may also want to protect your floor so you can use some old carpet, a basic yoga mat, some floor foam tiles from Decathlon or buy a specific indoor trainer mat (but they can be quite expensive, which wasn't the objective here…).
If you are on a really tight budget, you can get training online using a new App called VirtuGo. It's free at the moment in Beta form and very similar to Zwift as it is a virtual cycling world. I have used my budget set up with VirtuGo but note that it needs power as well, so I had to use the PowerCal HRM as well to give it this data.
After you have this basic set up and then find you like riding on Zwift (or another bike app), you can start to upgrade your setup. I would certainly invest in a Smart Trainer which adjusts the pressure on your tyres (or via the cassette, if a Direct Drive model), on uphills automatically and makes for a more realistic experience and provides a more challenging ride.
My Experience with the Budget setup
I've ridden on my new basic set up for under £99 with Zwift – and I must say I am impressed. It's a different type of workout than when on my Elite Smart Trainer; but I got out of breath, my cadence was higher and met my training goals. Zwift have done a great job getting it to work so well with respect to simulated power.
Indoor training has really improved with the emergence of riding and running apps and if you take advantage of the group rides, training plans and online "tours", I am sure you will meet your race goals.
Karen Parnell is a Level 3 British Triathlon Federation (BTF) Coach and Tutor, ASA Open Water Coach and owner of Chili Tri in Spain. ChiliTri runs Swimming, Cycling, Running and Triathlon Camps in Southern Spain. Karen also coaches athletes across the globe remotely and face-to-face. www.chilitri.com