TRI247 Zwift Kit Unlock Is Now Live
Where can your wear white lycra shorts, that are guaranteed to never get dirty or too revealing? On Zwift of course!
If you've ridden in any of our two weekly rides on Zwift over the past year – the TRI247 Manic Monday Time Trial or Wednesday's TRI247 Workout Series – you'll have found yourself riding in the bespoke TRI247 kit on the indoor training platform, during those sessions.
After many requests, if you now complete any of one of those rides you will find that the kit is now unlocked, and will be automatically deposited into your Zwift Garage. Yours to keep, we hope many of you will choose to wear it on the platform in your daily rides!
How to access the kit
Complete a Monday (TT) or Wednesday (Group Workout) TRI247 at any time. Once done, you will be able to…
From the Zwift menu, access your Garage via the icon: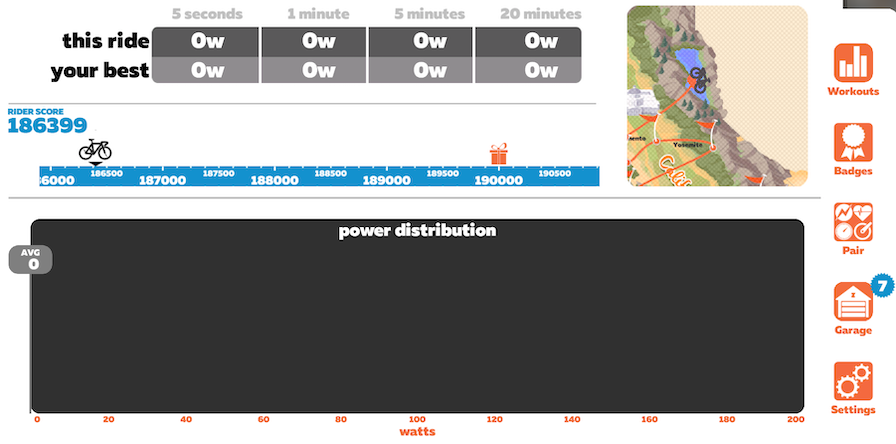 You will then find the new kit in the JERSEY section, available for you to wear online at any time.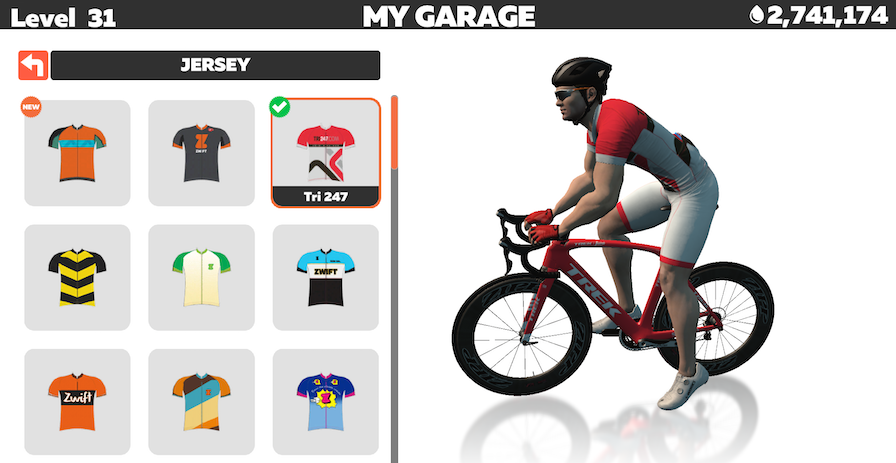 RIDE ON!