Born in 1998 by Julian Peppit, Buffera Ltd was founded to market and distribute the original multifunctional item of headwear brand called BUFF®. Since then the brand has been expanding the range of headwear for a growing number of sports with running and cycling being key markets for the brand.
---
Spawning a raft of copycat products from rival brands, the Buff range leads the market and 2019 is no exception. Their range for this year offers colours and styles for everyone and a multitude of caps!
The product you will no doubt be most familiar with is the Buff, a tubular neck garment with many different ways to wear them. The new Buff® CoolNet® UV+ is a multifunctional tubular product perfect for outdoor activities during sunny days. It offers high UV protection, protecting you from harmful sun. Light, breathable and comfortable, this tubular is an ideal companion for running, cycling.
Harq Stone Blue [Coolnet UV+ ] £16.75
CoolNet® UV+ can be worn as a neckerchief, headband, wristband, mask, hairband, balaclava, scarf, scrunchie, saharaine, pirate cap, beanie or bandana. Treated with Polygiene® your BUFF® headwear will remain fresh as the silver ions prevent the build-up of bacteria in the fabric.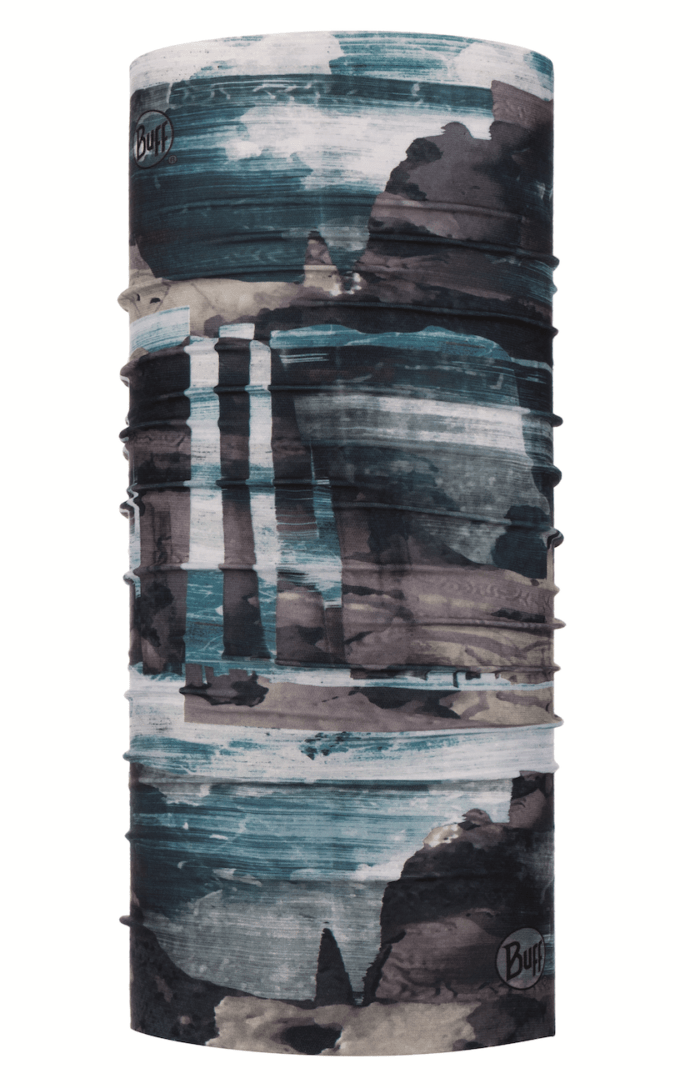 In addition to the Buff above the new CoolNet® UV+ Headband is a comfortable product with an optimal fit and fusion joined fabrics to prevent skin irritation. Ideal for all-year-round use with efficient forehead perspiration absorption during high intensity summer activities like running and trail running. In addition remains one of the best ways of keeping bugs out of your mouth in the summer! If you only buy it for this reason it will be worth every penny!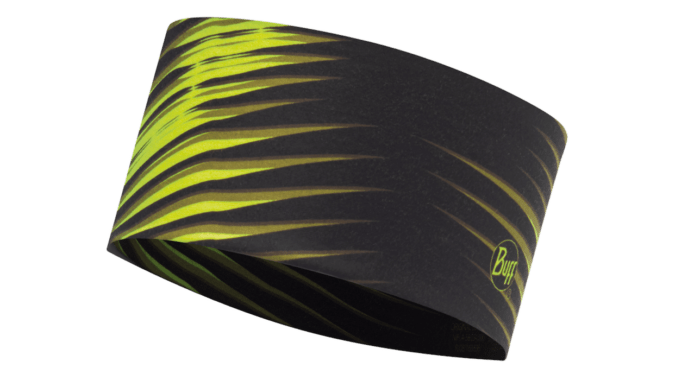 R-Effect Logo Multi [Run Cap] £21.50
Ideal for anyone who is looking for efficient sun protection when running in good weather. The Run Cap offers all the basic features with a variety of styles to choose from. Comfortable fit for everyday use.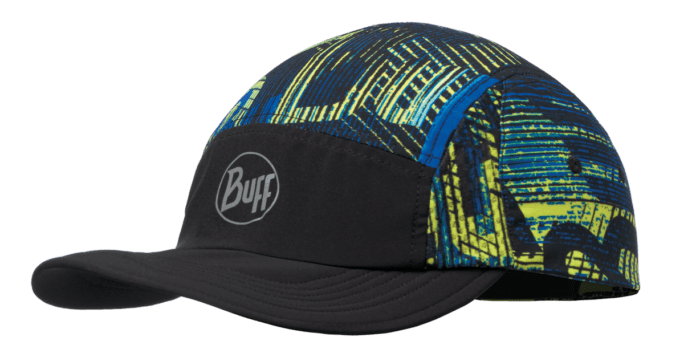 R-Focus Blue (Visor) £21.50
A classic trail running accessory, available in colourful designs containing the very latest technology. Reflective

R-Grace Multi [Pack Run Cap] £29.26
A new approach to sport caps. Combining style and performance, this ultralight cap is designed for running. The Pack Run Cap offers outstanding protection against the sun and a great sweat management system. On top of it all, it packs into a tiny ball without losing its original shape once released.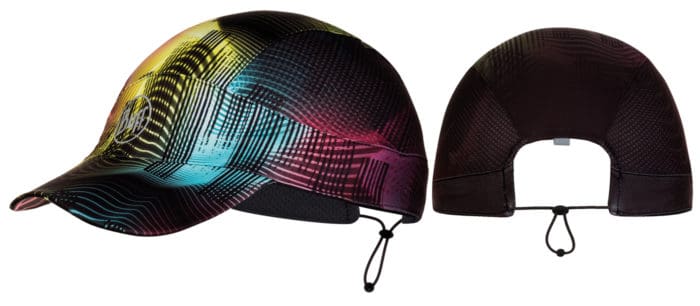 You can find out more about the Buff range HERE.