British Triathlon Federation (BTF) Level 3 High Performing Coach Karen Parnell reviews the ACIS Trabuco Max.
I live 750 metres (2490 feet) up a mountain in Southern Spain so when I go out for a run, I will hit a hill or two. In fact, I can do a 10km run and see my house pretty much all of the way round – which still freaks me out! I have the option to end with an uphill or start by going uphill to the top of my mountain and finish with a steep downhill – either way you know it will be tough.
First impressions
I've been struggling with running shoes for a while now so decided to invest in a new pair. Over the years I have found that ASICS are a good fit for my foot shape, but I have never had trail running shoes from this brand and always gone with the usual trail running shoe suspects. These were on offer, so I took the plunge, and I am so glad I did!
ASICS have taken some time to create a trail running shoe with a thick, max-cushioned sole like its competitors but they have done a really great job. If you are used to heavy trail shoes with no cushioning, then you may be surprised the first time you go out in them, but you soon get used to your newfound "bounce".
As a triathlete I love lock laces so the lacing system suited me down to the ground and the pouch on the tongue to hide away the excess lacing is a great idea.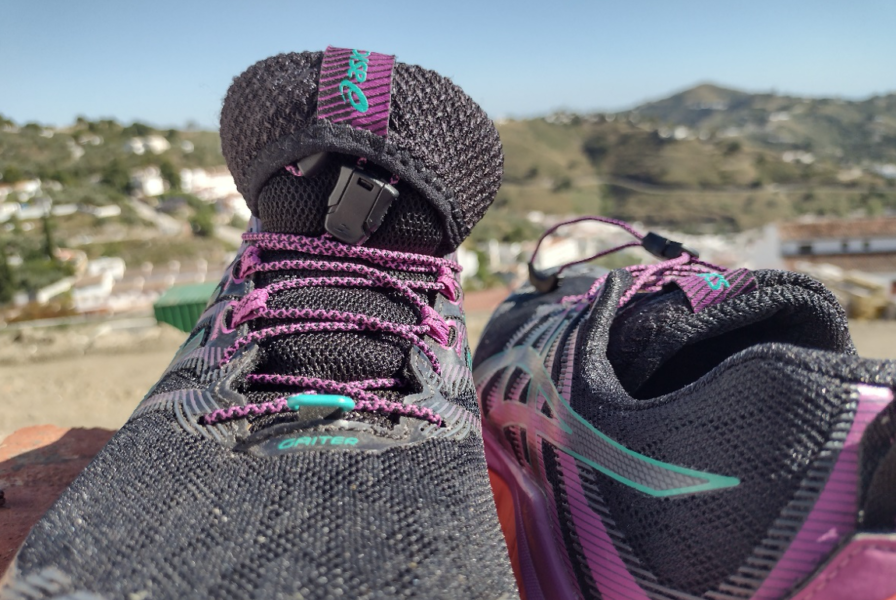 There is a hook at the front and Velcro pouch at the back which stumped me for a while, so I had to look it up. They are for a running gaiter which I have never had to use in Spain but I'm sure some will find useful. Maybe I will get some gaiters and take them up to the Sierra Nevada mountains when it snows later in the year so see how it works?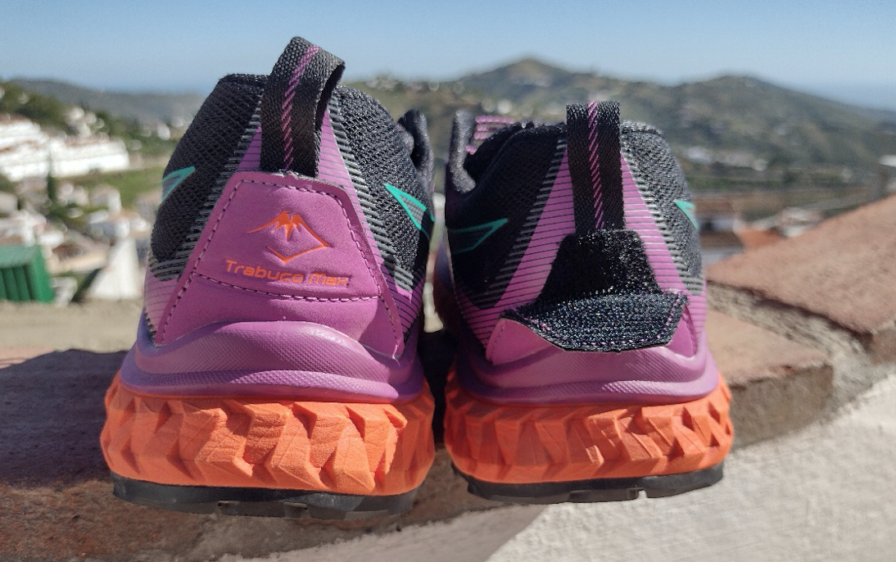 They state that they are a neutral shoe so ideal for me as I wear orthotics. But I must admit I forgot to put them in, and I didn't notice much difference so there is a fair bit of arch support.
The Sole Gave Me Confidence
This has to be the best part, the sticky sole. Maybe it was because it was 30 degrees outside, but I found the soles really "sticky". This was excellent on the downhill parts, and I ran on a route I take every week and I found I was able to run down even on the steepest parts with new confidence. I think I may be in love with my new shoes!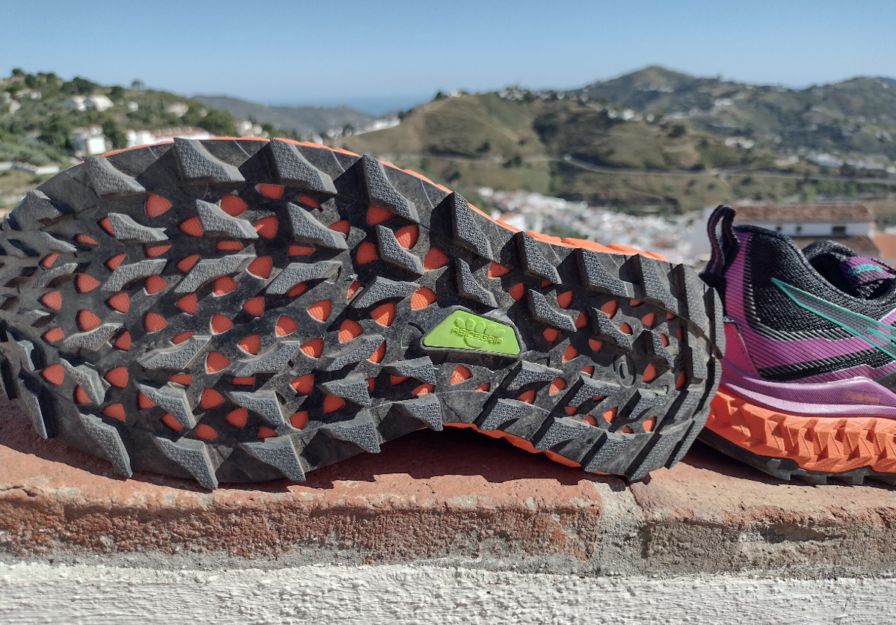 Top Features:
Toggled speed lacing system with pouch for excess lacing
Great light weight cushioning (FLYTEFOAM® Technology)
GUIDESOLE™ technology reduces ankle flexion and provides a shock-absorbent landing zone to lessen fatigue of other leg muscles and increase runner efficiency.
ASICSGRIP™ Technology, ASICS proprietary outsole rubber provides high grip on various terrain, without compromising durability. Gives you increased confidence downhill!
They look incredibly good for a trail running shoe.
Weight: 8.3 oz. 235 g
Price: £126 – £140
---
Karen Parnell is British Triathlon Federation (BTF) Level 3 High Performing Coach and Tutor, Nivel 3 Técnicos Federados FATRI España and an ASA Open Water Swimming Coach. She is also a qualified NASM Personal Trainer and IRONMAN® Certified Coach as well as being a Stryd running with power coach.
Karen is based near Malaga in Southern Spain where she runs ChiliTri coaching and camps.