As triathletes we are used to wearing neoprene for wetsuit swims – but how does it perform when applied to cycling gloves? Chris Hovenden put the Endura FS260-Pro Nemo Glove to the test.
| | |
| --- | --- |
| Product | Endura FS260-Pro Nemo Glove |
| Price | £29.99 |
| Size tested | Small |
| Weight | 37g per glove |
| Colour | Navy blue/orange |
| Other colours | Black; Hi-vis green |
| Sizes | XS to XXL |
| Website | www.endurasport.com |
| Grade | B – a nice pair of gloves, but it isn't clear what conditions they are best suited |
The Pro Nemo Glove in action
The Scottish brand from Livingston has been making waves in cycling for a while, and with its sponsorship of some of Britain's best and most high –profile long distance triathletes – Tim Don, Rachel Joyce, Lucy Charles and Joe Skipper – it's brought its expertise to the world of triathlon.
The Endura FS260-Pro Nemo gloves look simple, but on closer inspection Endura have put a lot of thought into their production.
Made from neoprene, as with a wetsuit, they are designed to help keep your hands warm even when you get caught in a downpour. The cuff comes up to, and just beyond, the wrist bone meaning there shouldn't be a gap between your gloves and jersey.
The palm and fingers are covered in silicone grip print – this helps with gripping your bars and also reduces the frustration of struggling to navigate your touch-screen cycling computer/or phone.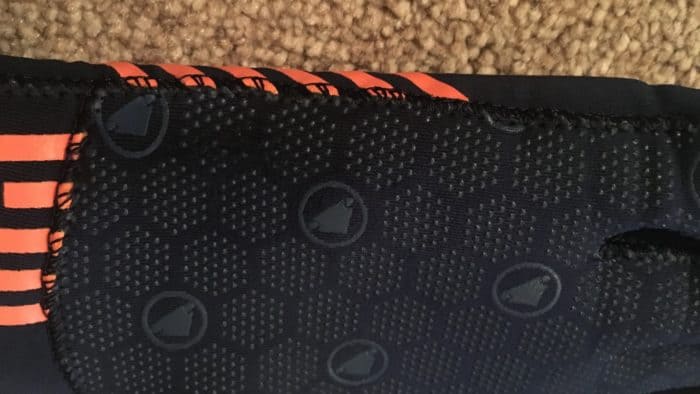 Further, the gloves are supple enough so that you don't feel inhibited when braking and changing gear. Equally, the cut of the gloves is not too tight, I didn't have any circulation issues, whilst at the same time being slim enough to fit inside heavyweight gloves for the coldest rides.
In fact, I used a pair of the Endura FS260-Pro Nemo gloves when taking part in the Tortour Cyclocross race (a three day race in Switzerland- across snow etc.), and in the tough conditions they were invaluable. However, despite the wicking terry liner, in UK conditions at times I found the gloves too warm leaving my hands clammy and others not quite warm enough to stop the tips of my fingers feeling the cold.
Also, there is no additional padding on the palm. While from a comfort perspective this didn't cause me any issues, the palm does get worn quickly.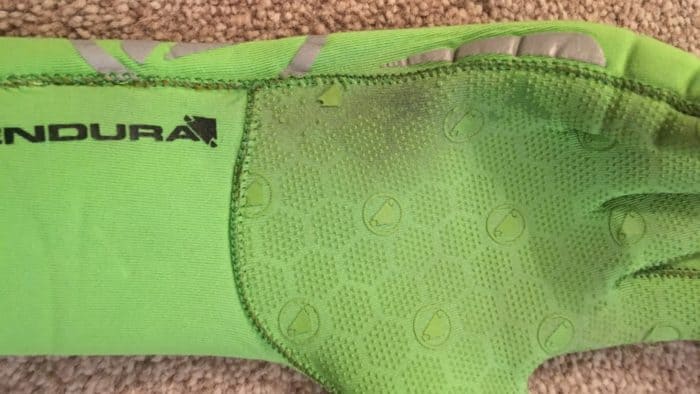 Although the gloves are cycling focussed, they are slight enough to not look over the top when running – they work well on those runs when your body heats up nicely but your extremities suffer.
Lastly, to improve visibility when cycling or running they have a reflective trim.
Verdict
If you ride or run in cold and wet conditions, the Endura FS260-Pro glove might appeal. However, there are questions over their long-term durability.