Transition bags, such a great (and practical) idea. A well organised kit bag won't win you any races, but it will make things a lot easier to find when your head is in race mode.
Andy Tomlinson has been taking a detailed look at the Orca Transition Bag.
| Product | Orca Transition Backpack |
| --- | --- |
| Price | £79.99 |
| Website | www.orca.com |
| Material | Nylon |
| Grade | 80% |
This Transition Bag from Orca is a decent 50L capacity with a waterproof divide in the main compartment that gives you flexible wet and dry storage. Start the race with a full dry section and as you create wet and sweaty kit the wet section expands to store your wetsuit etc with handy drain/breathe vents to shed moisture. Orca call this "adjustable capacity system". Such a simple idea.
There is a handy helmet storage section that is made of a harder material a bit like the hard case for your sunglasses, tough and protective. Very useful when you are lugging kit around.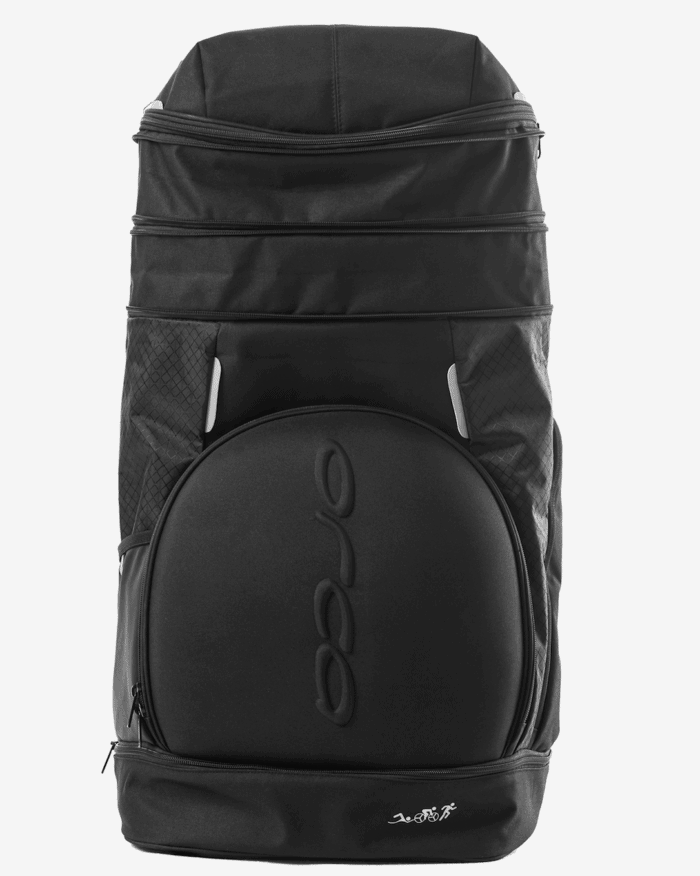 The inside of the bag is a brightly contrasting green that helps when you are looking for lost bits of kit at the bottom of the bag. A neat touch, that works.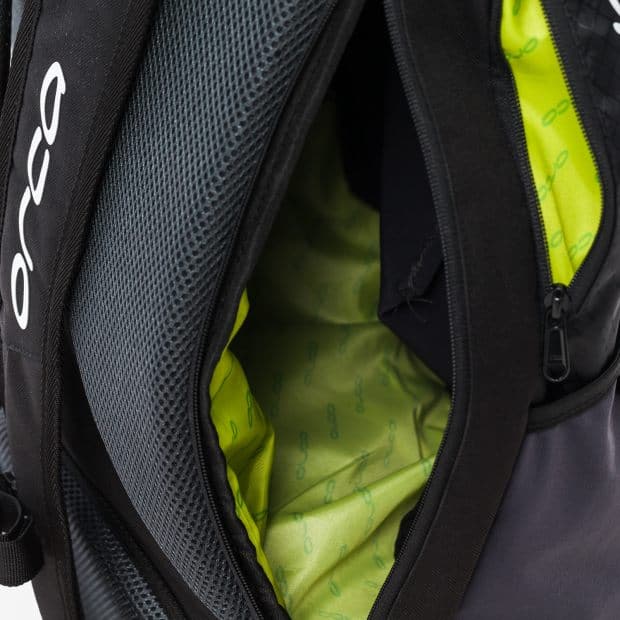 Straps are decently padded and there is a sturdy grab handle with a flexible plastic grip for comfort and the usual waist and chest straps for added security, keeping the bag in place whilst on your back. The bag is tough and when you have kit inside will stand upright on its flat base. A full length zipper allows access from the side and the top opens fully.
I have bags with a multitude of pockets and while they are useful, I often find I'm hunting through zippered sections for the elusive car keys, wallet or small change. The Orca has considerably less pockets but that works for me. There's enough storage but no pockets in pockets in pockets. I think you get my point.
In summary, it's a very convenient bag that works well without being over the top. It will expand and carry a heap of gear and the main section divider expands or contracts depending your needs for wet and dry separation.
You can find out more HERE.