"Get your head in the game" is the strapline on the box and TRI247's Paul Shanley did just that when he tested the SCOTT Cadence PLUS helmet. Read how he got on below.
| | |
| --- | --- |
| Product: | SCOTT CADENCE PLUS HELMET |
| Price: | £169.99 |
| Size: | S-M-L |
| Weight: | 280g |
| Colours: | Black, White/Black, Green Flash/Black, Dark Grey/Red, Yellow RC |
| Website: | https://www.scott-sports.com |
---
Who is it aimed at?
Cyclists and triathletes seeking an aero lid without the bulk of a full TT Helmet.
Best Bits?
Comfortable aero helmet with GREAT ventilation.
What surprised you?
How good it is to race in and also use as an everyday helmet.
Reasons why you would buy it?
A great looking, no fuss helmet with lots of aero pedigree.

Scott Cadence PLUS helmet – our experience…
SCOTT as a company has some serious aero pedigree – In 1989 they introduced the aerodynamic handlebar which was used by Greg Lemond to win that years Tour de France. Rumour has it they get a royalty fee for every aero bar sold which I suspect with the growth in triathlon has become a nice little earner!
I first saw the SCOTT Cadence PLUS when Sebastian Kienle wore a version of it in Kona in 2016; a man who knows a fair bit about being aero on the bike). Kienle said the reason he wore it was the combination of aero and great ventilation.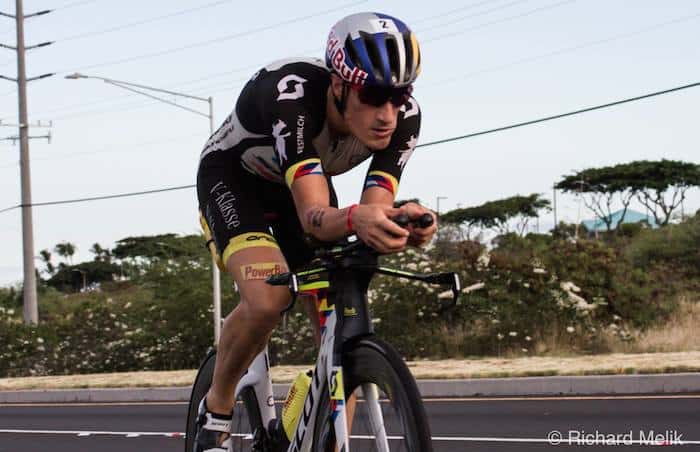 More recently Alistair and Jonathan Brownlee have been using it for races and training. Alistair has been racing long distance using the TT Helmet, but has been using the Cadence Plus in shorter races/training.
Key features
Aero Optimized
MIPS Brain Protection System with SCOTT AIR Technology
Optimized Ventilation
X-Static® anti-bacterial and hydrophilic padding
AERO plugs
At first glance the SCOTT Cadence PLUS doesn't look too different to a normal road helmet, it is a bit bigger, but not overly so. It is certainly more closely related to a road helmet than too a much larger TT helmet, but don't let the size fool you – this is very much an AERO helmet. The shell is slight elongated and mostly enclosed with five vents at the front and a two at the rear.
We leveraged our extensive aerodynamic expertise to make one of the fastest and best ventilated helmets in its class. This was achieved through optimization of airflow on both the outside and the inside of the helmet.
It does feel a bit heavier than a standard road helmet weighing in at around 280g, but you wouldn't describe it as bulky.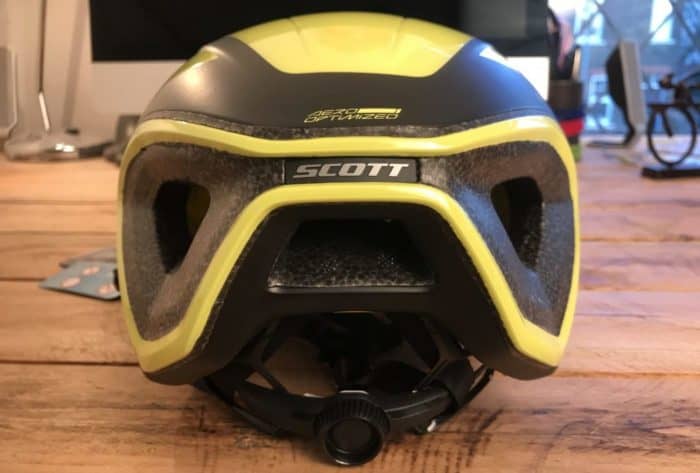 Aero plugs
The helmet comes with five aero bungs that fit into place on the front vents of the helmet making it completely enclosed at the front and more aerodynamic. The bungs are a bit fiddly to put in place and it is definitely not something you would do while riding the bike. Once you get the hang of inserting them and removing them a couple of times they are pretty easy to use. With the bungs in place they are meant to make the helmet more aero but the downside is loosing the great ventilation this helmet offers.
The aero bungs are good however if you were using the helmet in cold conditions and you wanted to keep your head warm or keep the rain off your head. As much as you could take the aero bungs out with you on a ride and change the helmet mid ride, from a practical viewpoint, I think they are better suited for making that decision before you ride. The five aero bungs are not heavy, but would take up value pocket space in your jersey.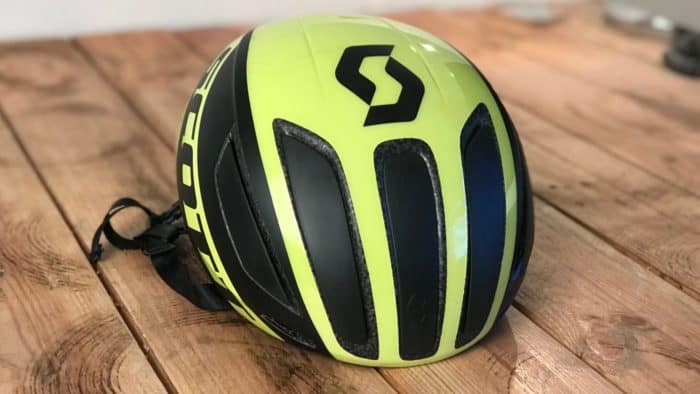 MIPS Brain Protection System
MIPS seems a no brainer if you ask me (forgive the pun), and you will see it fitted to a number of helmets on the market. MIPS provides an extra level of safety for your brain should you have a crash by allowing the helmet to move slightly on your head – it does this by having a thin inner slip that slightly rotates. The inner slip on the Scott Cadence PLUS has holes in it to also help with ventilation. You can find out more about MIPS HERE.
The MIPS Brain Protection System is a helmet-integrated, low-friction layer designed to reduce rotational motion transferred to the brain from angled impacts to the head.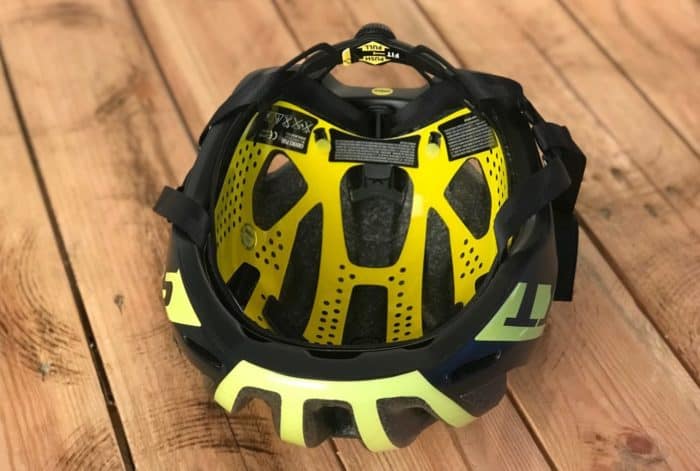 Comfort and fit
I have used the helmet extensively for training and racing and I have to say it has performed well at all times. Fit wise, it sits comfortably on your head and the adjustment straps and rotary dial are straight forward and easy to use. The straps sit nicely around your ear and under your chin and it is easy to put the helmet on, adjust in a hurry and quickly feel secure which makes it great for triathlon transitions.
There is not a lot of padding in the helmet but it is still the most comfortable helmet I have worn. The only issue I had was the padding around the front on my forehead which has started to detach slightly. I have used the helmet a lot and in hot conditions so this is not a great surprise and should be easy to rectify with some new padding or re-attach what is there.
Riding with the helmet on is when you really can appreciate the quality of this product. At slow speeds you get a great through flow of air and when you start pushing out some watts the helmet certainly feels aero and cool. As I mentioned before, I have used the helmet mostly in the heat and it really has performed well. In fact I have to try and stop myself using it on every ride as I like it that much.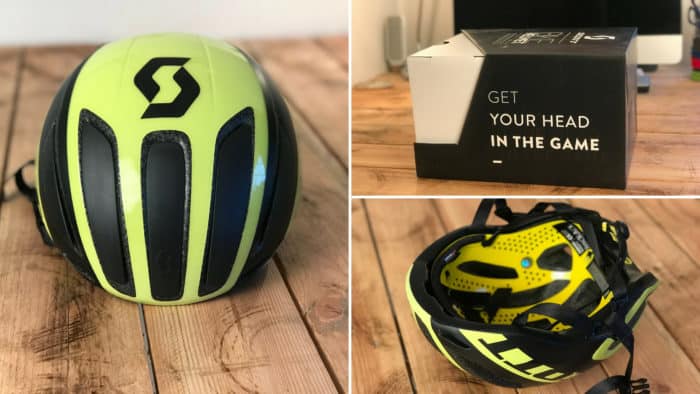 Overall
Generally, the more aero a helmet is the hotter your head is going to get but the Scott Cadence PLUS is turning that on its head….
This is really a product that delivers on what it says – A TRIATHLON product for TRIATHLETES to use in TRIATHLONS. If you are looking to do longer races and you want to be aero, cool and comfortable on the bike then the Scott Cadence Plus is a serious contender for you attention.
You can find out more on the Scott website HERE.