"Snugs are bespoke tips that fit on to your earphones. They're custom-fitted to the unique shape of each ear, ensuring a secure and comfortable fit with improved noise isolation and sound quality".
I seem to have tried out a lot of headphones in the past 12 months. Wireless, wired, built in memory, waterproof, bone conducting but none have been custom made to fit my particular ear shape.
I recall a demo at a show with a popular brand of headphones that just wouldn't fit properly. The brand manager joked that he and I were maybe the 2% of the population whose ears his headphones would not fit correctly. Oh well. At least that explains why I never got on with many in-ear headphones.
Fast forward several years, and it seems running with music or podcasts is ubiquitous and every device seems to have the ability to pump out Spotify, and so enter a company offering custom-fit ear buds that won't fall out. I'm in! Can they help my odd ears?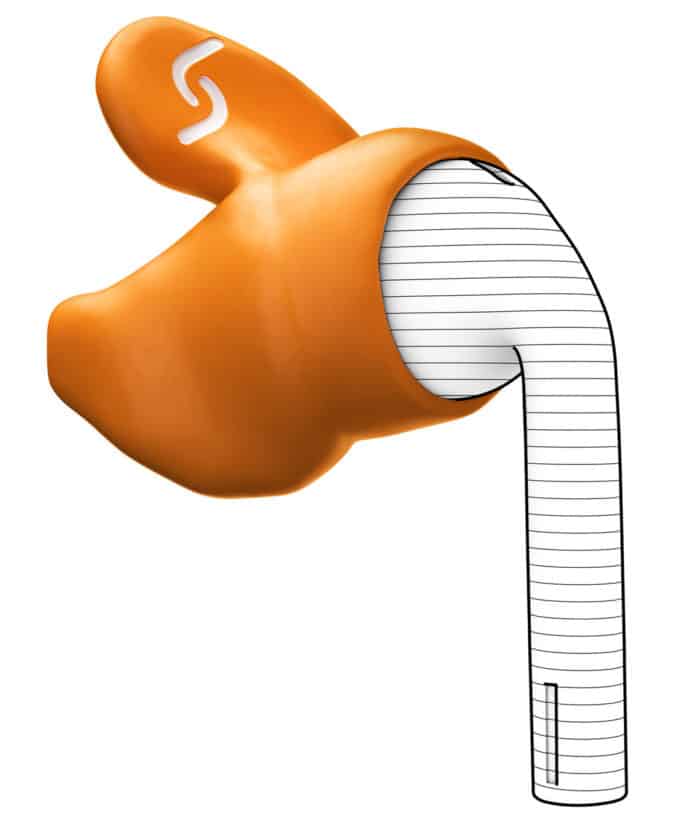 Snugs are a brand that has been providing custom made ear products to the professional sound world and ear defenders for sound isolation, with a perfect fit. They have now expanded this offering to a much wider market offering either a fitting service you can visit at various locations or most interestingly, from your home!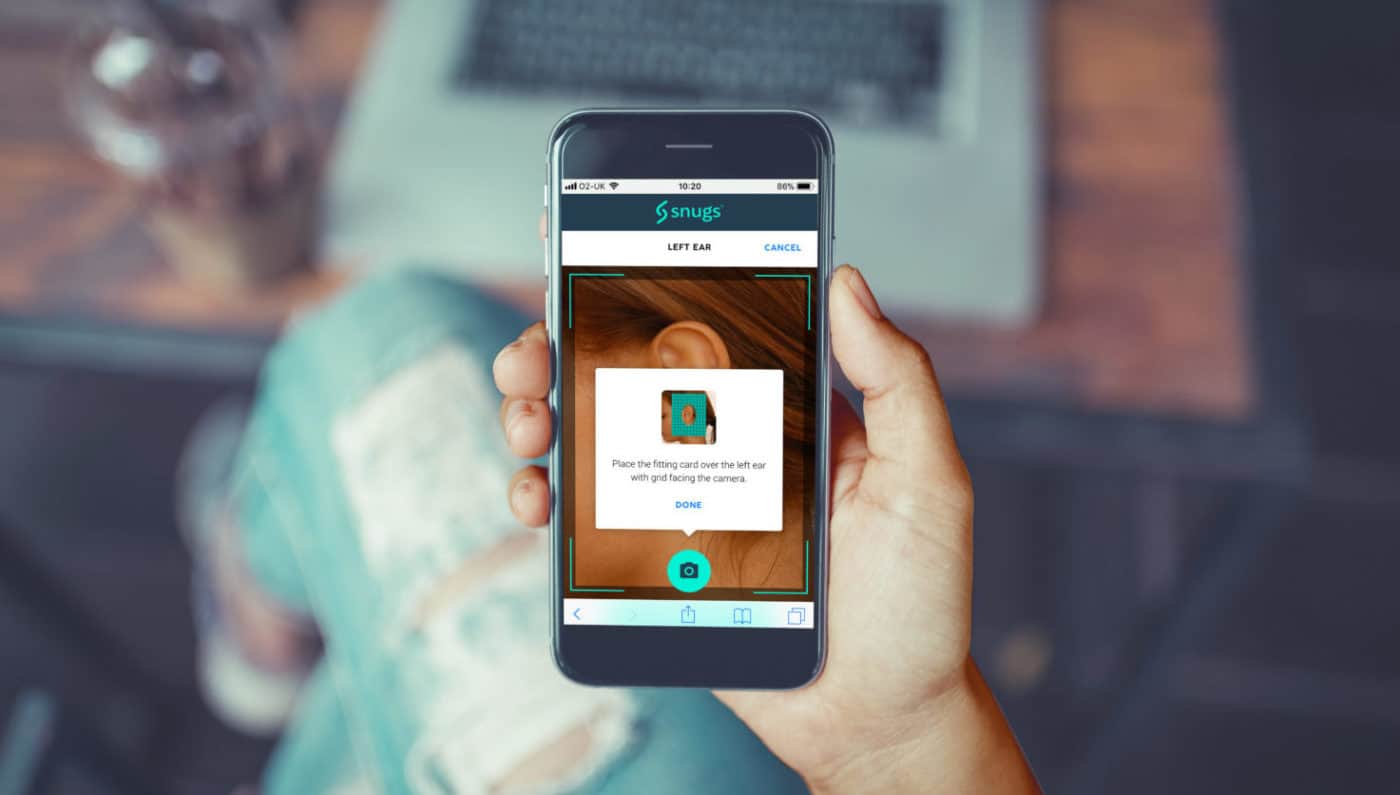 How Does it Work?
Visiting the Snugs website (the best way is to use your mobile phone ass the website works like an App), reveals a vast array of options and different uses for the ear buds. In my case I was looking for a pair of bluetooth headphones for running with. Looking through the options ordering seems straight forward. There are options to buy the buds with a pair of headphones or you can select an option to get a pair made for your existing headphones. There is a comprehensive list with plenty of popular options available. For example if you have apple AirPods, you are good to go, Beats, yep, Monster, of course!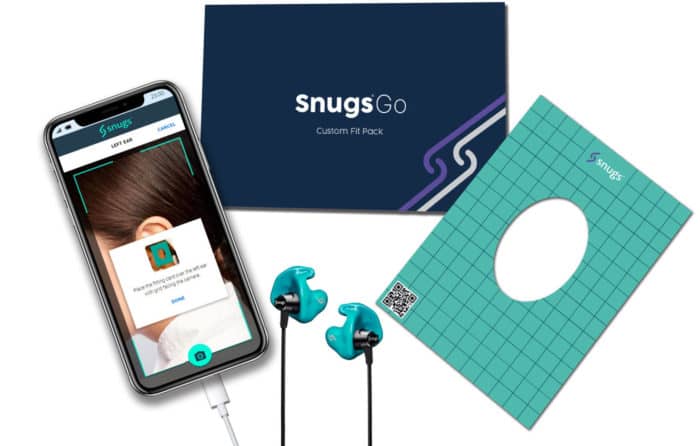 The tricky bit was the colour I wanted. You can even have different colours for left and right ears on some bud choices! I went for red.
You order for your earphones and colours through the web based app, available at snugsfit.com, best used on mobile phone
Snugs send you a fitting card, which you use to take your ear pictures
You take your ear pictures and submit these through the custom fit section of their App
Snugs take your ear pictures and measure your ears (the tricky maths bit!), match them to their ear database, and generate 3D ear files based on these matches
These are then modelled and 3D printed to create your Snugs!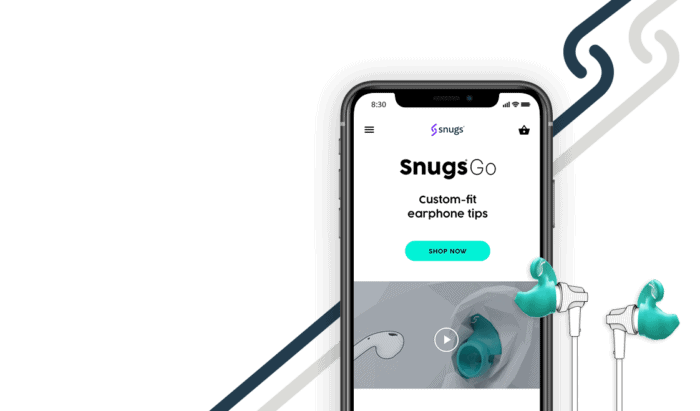 Complete your order online and sit back and relax. Shortly afterwards in the mail you receive a little welcome pack with an intriguing fitting card. This card you hang over your ear and using the app and (at this point) if you can grab a friend and get them to take a picture of your left and right ears. You could do it yourself but an extra pair of hands is very helpful and ensures the correct framing of the card. The App will let you know if the picture is acceptable and when you are happy you complete the process and leave it all to Snugs experts.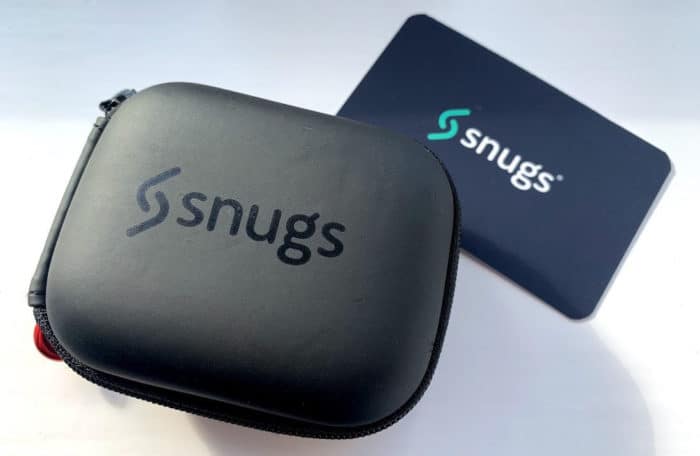 Not long after your bespoke ear buds arrive through the post, this currently is 8-10 days from sending your ear pictures via the App. When the buds arrive they come packaged in a nice protective zipped case with a little inner gel applicator to help you with your first few fittings to get them easily into your ear but really, they are simple to insert and a little twist will lock them in place.
The feel of the silicon is nice and it's fascinating to see the outcome of your pictures from the initial order process.
Simply twist the buds into place and away you go. This review is about the ear buds and the process and not the headphones, so I don't need to comment on sound quality other than how the buds fill your ears with sound. In my case the buds arrived already attached to a pair of headphones; if you ordered them for your existing headphones then you need to fit the and that is a simple process as the video above demonstrates.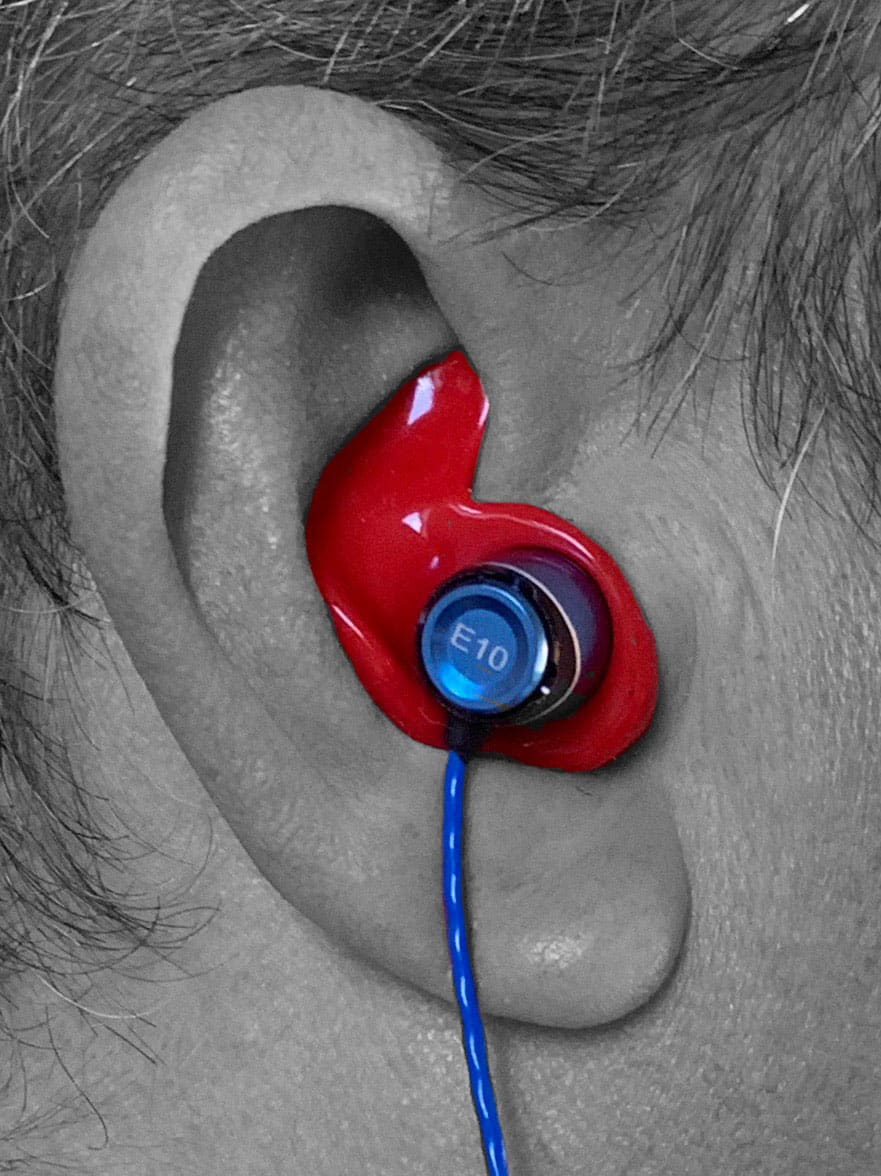 The buds fit well and are not uncomfortable at all. When you see the buds you might think there's no way will they fit in my ears but they do and have a reassuring "snug" fit. The little wing feature locks the bud in place and stops then falling out.
Running with the new buds has been great. The way they fit means that even with lots of body movement and heavy landings the buds stayed in place. The buds do a great job of cutting out a chunk of external noise to deliver a solid sound even at lower volumes. These are not noise cancelling, but the effect is similar.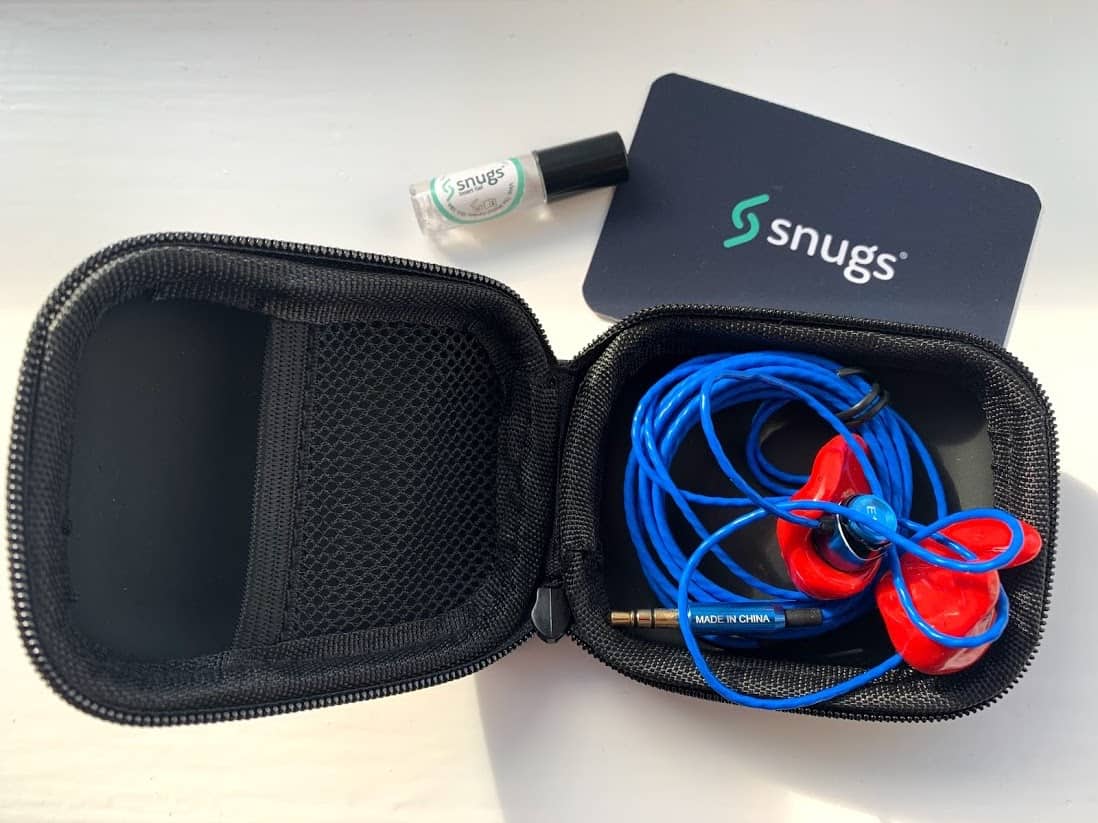 As a user experience, from start to finish it has been fun and the guys at Snug were really enthusiastic and while I didn't have many real questions along the way because the process was very straight forward. It's good to know there were helpful people if I needed any guidance at all.
The array of available options seems large but as Snug create products for a lot of different activities you will soon whittle down to your desired product range. They also produce ear protecting plugs for various activities, even ear buds for sleeping.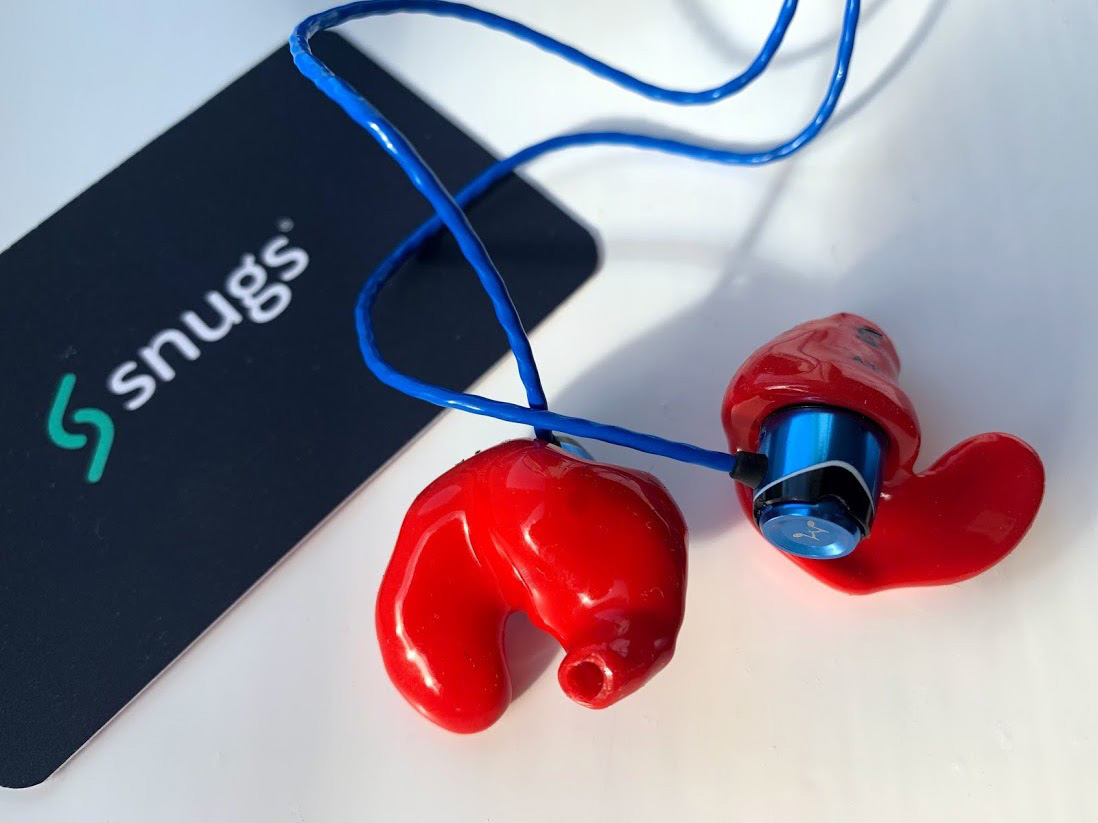 The range of headphones catered for was impressive and I might just invest in another pair of buds if I get a set of AirPods shortly for a true wireless experience. I think these will be great with them and stop them pinging out of my ears mid run!
I tested them out on a rainy walk and the buds remained firmly in place despite getting wet. Impressive.
All in a great idea, a great product and a really fun creation process. You can find out more HERE.