Virtual currency for the virtual cycling Zwift world…
Customise your avatar and build you cycling garage collection
Can't afford a top of the range Trek Madone with the latest Zipp wheels? Me neither!  But, after more than 200 hours of training on Zwift, that's what I get to ride around the virtual roads of Watopia (and London, Richmond, Innsbruck and New York). The more you do, the further ride, the higher 'level' you get to (26 for me right now), the wider your choice of (virtual) bike "bling" – meaning that lots of us ride around on bikes that cost a lot more than our cars.
If you are so inclined, you can spend a fair amount of time customising you online avatar with apparel, bike, wheel and more choices, from those you have unlocked as you 'level up'. Want that Madone and Zipp's? You'll have to earn them.
Zwift have announced today a change to how that process works, with this introduction of 'Drops', a virtual (Zwift only) currency that you can earn through your cycling efforts, and then 'spend' to buy you desired equipment to add to your virtual garage. Full details below.
To check it works, I've just logged in to my Zwift account and eureka, I'm a (Drops…) millionaire!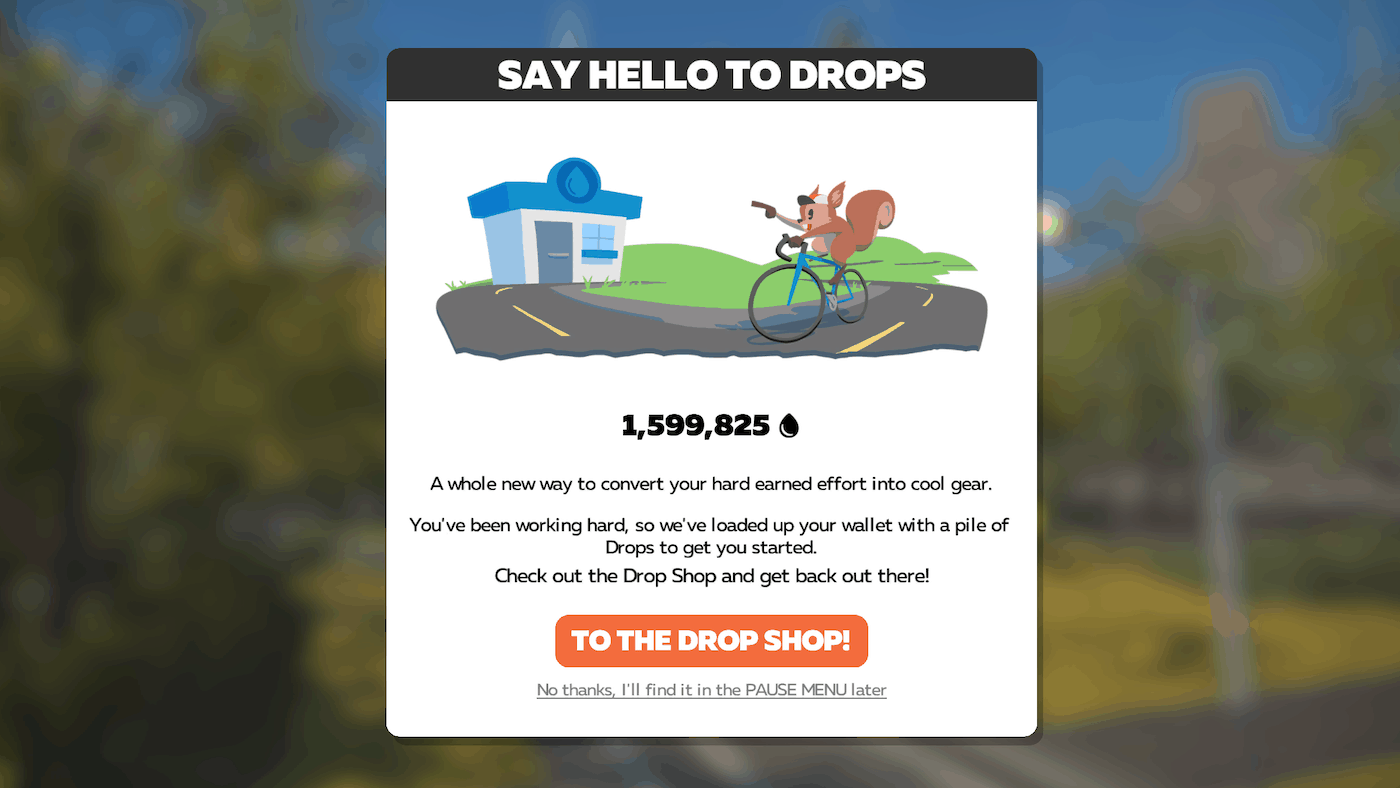 Now, do I go for a new Shiv Tri Disc (994,000 Drops), a Pinarello Bolide (923,000 Drops) or a Canyon Speedmax (710,000)? All would look good with a Zipp 808 / Super9 disc combo (a snip at 275,600 Drops). Decision, decisions… first world problems, eh?!
---
THE ZWIFT DROP SHOP IS NOW OPEN FOR BUSINESS
Zwift Drop Shop comes packed with bikes and wheels to customise your ride like never before
Zwift, the global online training and racing platform for cyclists, has today opened doors to the new Drop Shop, a virtual store that allows Zwifters to purchase new bikes and wheels from the likes of Specialized, Trek, Cervelo and ENVE for their in-game avatars.
Today is payday for all Zwifters! All Zwifters will receive a one time payout of Drops (Zwift's new in-game credit) based on their current level of experience in the game. Drops have no real world value, and may only be acquired through riding on Zwift – you can't buy or trade Drops, they must be earned. Drops are awarded based on a combination of miles, feet climbed, and calories burned while riding on Zwift.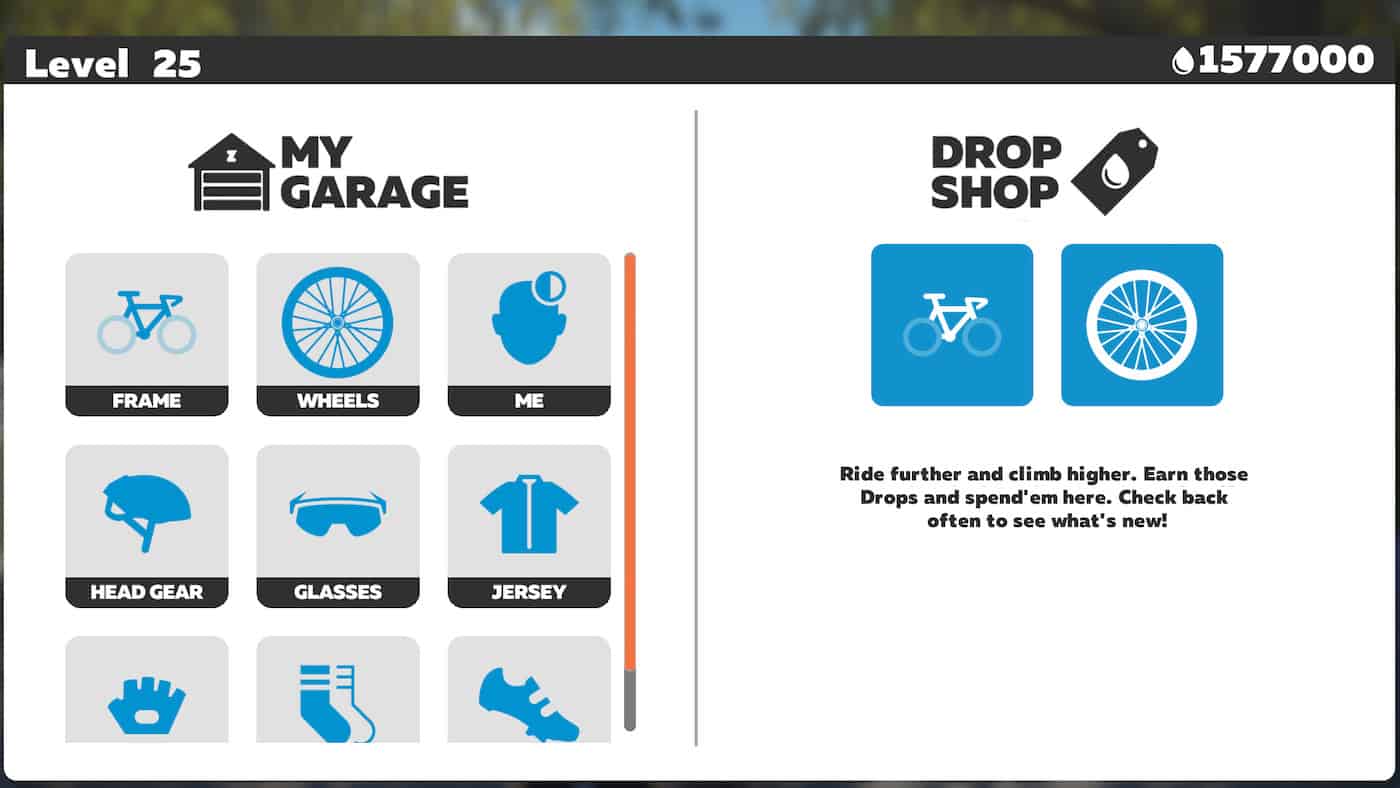 Fear not, Zwift Levels remain. Zwifters will continue to 'level up' based on their total mileage in game. The rewards however, receive a makeover. From today, level unlocks will only include accessories to customise the appearance of your avatar – jerseys, helmets, glasses and shoes can all be unlocked by levelling up in game. Bikes and wheels must now be purchased in the Drop Shop, allowing Zwifters greater freedom over what equipment they choose to ride. Special unlocks, such as the coveted Concept Z1 bike however, will continue as challenge unlocks.