14-month sanction for Prohibited Method / intravenous infusion
German Age-Group athletes, Chris Dels (M35-39 in 2019), has today been announced by IRONMAN Anti-Doping as accepting a 14-month sanction for an anti-doping rule violation (ADRV).
@IMAntiDoping announces anti-doping rule violation and sanction https://t.co/yAbuQZ8zbD

— I AM True (@IMAntiDoping) March 2, 2020
Dels was the M35-39 winner at both IRONMAN Texas 2019 (8:57:33), where he was also the second fastest AG athlete overall, and then went on to win his category at the 2019 IRONMAN World Championship in Kona (8:44:12), where he was also the quickest AG athlete overall.
Beware of social media?
Unlike many previous cases, the sanction imposed on Chris does NOT arise from a 'positive' test for a banned substance.
Prior to IRONMAN Texas in April 2019, Chris received two intravenous infusions of above 100ml in a 12-hour period. The use of that method – in the absence of a Theraputic Use Exemption (TUE) – even if the contents of the infusion are not prohibited, still represents violation of the WADA code. (This has parallels to the discussions around the Mo Farah infusions of the (legal) supplement L-Carnitne in 2014 – was the volume given, within the allowable limits (which at the time of that case, was 50ml every six hours)).
In a video post on Facebook today (HERE), Chris says that this was to treat an illness (gastroenteritis) ahead of IRONMAN Texas, and the IRONMAN Anti-Doping Program was only alerted to this situation in October 2019, having received a report of a video posted on his social media account from April 2019, explaining the infusions.
Thus, his ban arises directly as a result of his own Facebook post, in conjunction with not knowing or investigating the details around the Prohibited Methods on infusions. Former Arsenal and Manchester City player, Samir Nasri, encountered a similar situation in 2016.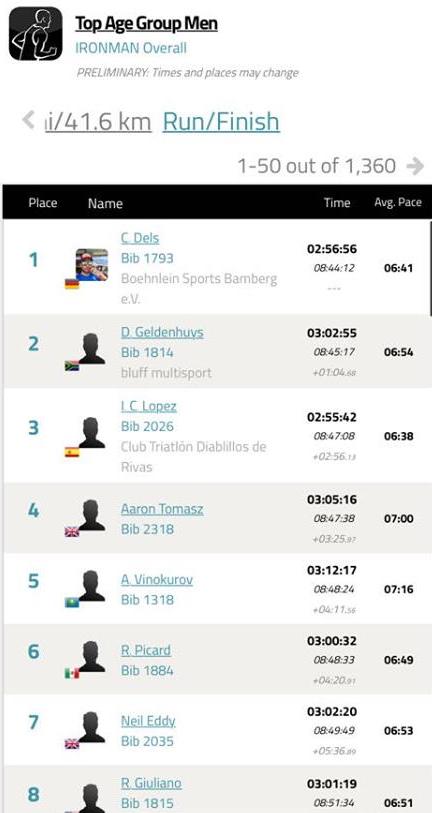 The Ban
The 14-month ban imposed is back-dated to April 20th 2019 (when received the infusions), and removes his results from Texas, Kona and the automatic qualification slot for Kona 2020 he would have earned last October, as an Age-Group winner.
"Chris has accepted full responsibility for unintentionally committing an anti-doping rule violation. His case clearly shows how important it is for all athletes to educate themselves and check every substance, and every treatment method before they use it, even if they have used it before," said Kate Mittelstadt, Director of the IRONMAN Anti-Doping Program.