Who had a muddy good run this past weekend?!
A new year and, in the UK at least, the first weekend of January typically means that it is County Cross Country Championships weekend.
With swim / bike / run racing – for the vast majority – several months away yet, it's the season of back-to-basics running the fields, trails, rivers and mud of the domestic cross country season. No complex equipment, no bike boxes, no concerns about aerodynamics… just run (and leave your best clothes at home!).
As always, plenty of familiar names from the UK tri/du/aquathlon world racing for their local running clubs, with quite a few Gold, Silver and Bronze championship medals collected in the process. Now, with so many events taking place, lots of different categories, here is a start on the medal success of names that we have consistently seen performing well in the triathlon and duathlon world in recent years.
We know it is not complete… which is where you come in!
*** If we've missed you, your club-mate or someone you know from this list of 2020 County Cross Country Championship medal winners / notable performances, then a) apologies, and b) please do let me know the details (County / Name / Position / Category) via editor@tri247.com, and I'll get the details updated for you. **
Bedfordshire
Martin Beare – 1st, Men V55
Buckinghamshire
Rebecca Nkoane – 6th, Senior Women
Cambridgeshire
Nathan Tweedie – 2nd, Senior Men
Becky Hair – 3rd, Senior Women (4th overall) plus Team Gold
https://www.instagram.com/p/B68xxOWBVJw/
https://www.instagram.com/p/B68ehjGFceT/
Derbyshire
Elle Twentyman – 1st, Senior Women
Thomas Bishop – 2nd, Senior Men
David Bishop, 10th, Senior Men
https://www.instagram.com/p/B65-8bvB_34/
https://www.instagram.com/p/B652a3FBZbJ/
Essex
Rachel Wiseman – 4th, Senior Women
Gloucestershire
Ben Price – 2nd, Senior Men
https://www.instagram.com/p/B68ObfMB8zV/
Hampshire
Andy Greenleaf – 3rd, Senior Men
Kent
Henrietta Tarasewicz – 4th, Senior Women
Leicestershire & Rutland
Nikki Bartlett – 3rd, Senior Women
Claire Shea-Simmonds – 5th, Senior Women
Christopher Perham – 4th, Senior Men
5th overall and silver medal 🥈 in the Team event at the Leicestershire County Cross Country Champs 🙌 A diet of Christmas Cake and Chocolate clearly works for me 😉 @intellitri (great pics from @dss123) pic.twitter.com/xOWFWIEXw4

— Claire Shea-Simonds (@ClaireSSTri) January 4, 2020
Norfolk
Billie-Jordan Butler – 4th, U13 Girls (Bronze team medal)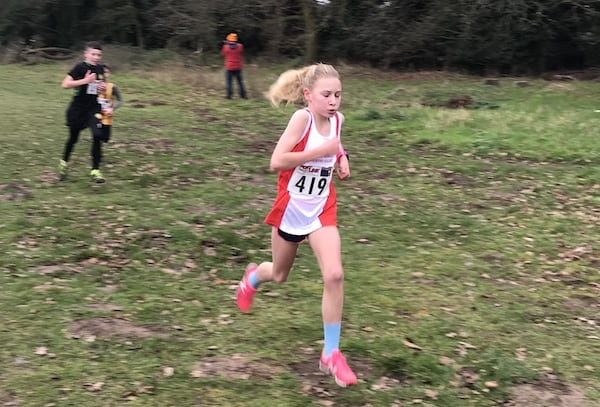 Northampton
Fynn Batkin – 2nd, U20 Men
Skip Snelson – 2nd, U17 Men
Nottinghamshire
Jimmy Kershaw – 1st, Senior Men
Bruce Raeside – 3rd, Senior Men
Joe Skipper – 5th, Senior Men
Libby Coleman – 1st – U20 Women
https://www.instagram.com/p/B68kTRLAi2Y/
https://www.instagram.com/p/B65_DSEh9HU/
Staffordshire
Ashley Hurdman – 5th, Senior Men
Surrey
Gary Laybourne – 8th, Senior Men
Sussex
Bethany Cook – 1st, U20 Women
Harry Leleu – 5th, Senior Men
Warwickshire
George Goodwin – 5th, Senior Men
Becky Payne – 4th, Senior Women
Megan McDonald – 6th, Senior Women
Yorkshire
Bronwen Owen – 1st, Senior Women
Mark Buckingham – 3rd, Senior Men
Gordon Benson – 11th, Senior Men
Yorkshire 2020 XC Senior Men's race, first 5 finishers @IlkleyHarriers @hhac @HarriersH @NorthernAthlet1 pic.twitter.com/Hcst07n0It

— Woodentops (@WoodentopsFR) January 4, 2020