GB Age-Group Team Medals from Soria: SPRINT DISTANCE DUATHLON
Results just coming in from the Soria ETU Duathlon European Championships in Spain, and here are the GB medals from the SPRINT Distance (5km / 20km / 2.5km) distance, which was the first event of the day.
Great Britain's Jacqui Phillips once again showed no sign of age slowing her down. Now in the 50-54 Age-Group, she was the fastest female overall too.
(You can find the STANDARD Distance medallists HERE)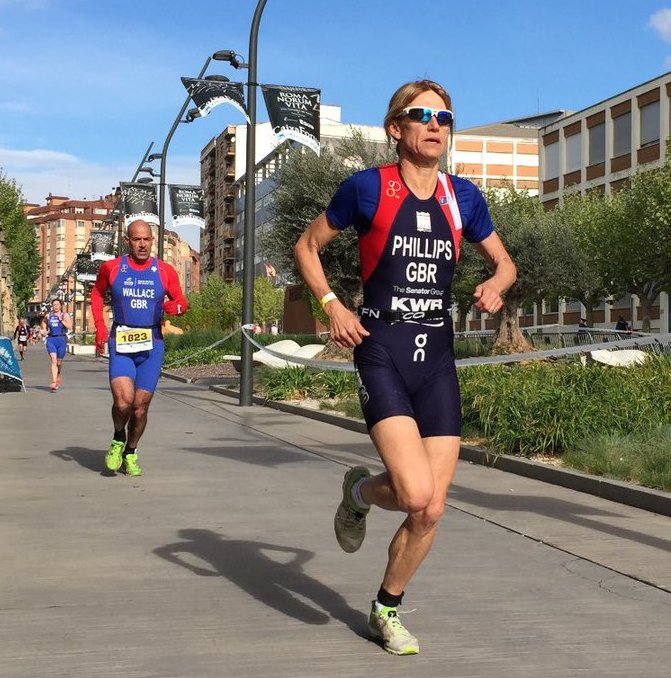 Soria ETU Duathlon European Championships – Sunday 30th April 2017
SPRINT DISTANCE AGE-GROUP: 5km / 20km / 2.5km
GOLD (11)
| | |
| --- | --- |
| Harrison Smith | M16-19 |
| Samantha Fawcett | F30-34 |
| Ryan Smith | M35-39 |
| Gwen Kinsey | F40-44 |
| Ella Towers | F45-49 |
| Jacqui Phillips | F50-54 |
| Wayne Aylesbury | F50-54 |
| Janice Mcwilliam | F55-59 |
| Paula Fisher | F60-64 |
| Mick Anglim | M70-74 |
| Maurice Young | M80-84 |
SILVER (12)
| | |
| --- | --- |
| Sarah Kerr | F20-24 |
| Ellie Dominey | F30-34 |
| Sara Eames | F35-39 |
| Bruce Raeside | M35-39 |
| Jo Billings | F40-44 |
| Jonathan Hoggett | M40-44 |
| Liz Mclellan | F45-49 |
| Michael Buchallet | M45-49 |
| Leon Field | M50-54 |
| Tracy Ford | F55-59 |
| Gina Willis | F60-64 |
| David Butt | M60-64 |
BRONZE (14)
| | |
| --- | --- |
| Peter Cooke | M16-19 |
| Marie-Louise Kertzman | F20-24 |
| Josie Cram | F25-29 |
| Jonathan Barnes | M25-29 |
| Mandy Stewart | F30-34 |
| Nicola Timmins | F35-39 |
| Viv Malt | F45-49 |
| Kevin Dawson | M45-49 |
| Nicola Miller | F50-54 |
| Deborah Lloyd | F55-59 |
| Peter Stainer | M55-59 |
| Sue Clarke | F60-64 |
| Derek Bardsley | M65-69 |
| John Caborn | M70-74 |