Originally put together by the US Navy Seals, the Superfrog Triathlon – now IRONMAN 70.3 Superfrog – provides an opportunity to qualify for the Military Division at the IRONMAN World Championship in Kona, and this years several members of the British Army's Triathlon Association made the trip to Imperial Beach, California.
Supported by the Army Sport Control Board, how did they get on?
---
Members of the British Army's Triathlon Association, with the support of the Royal Logistic Corps and Aspire Defence, raced at IRONMAN 70.3 Superfrog on Sunday 16th September.
The race itself is the North American Military Championships, which offers members of the world's military the chance to compete head-to-head and also to qualify to represent their home military nation at the IRONMAN World Championships.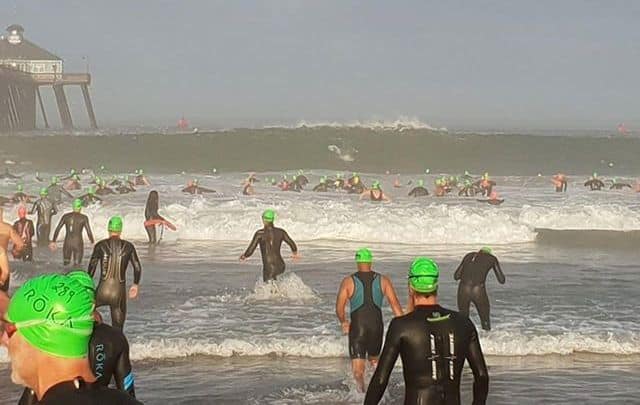 IRONMAN 70.3 Superfrog is one of the founding IM races and although flat, its deceptively tough. Put together by the US Navy Seals, an elite Special Forces unit, the usual middle distance race is made all the more challenging by a two lap rough water swim and nines miles of sand running throughout the half-marathon.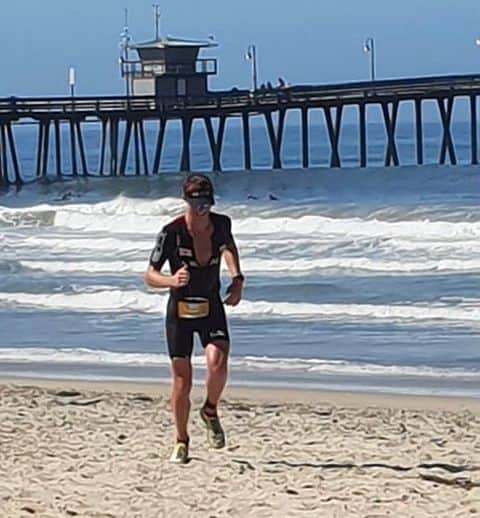 The following Army Athletes competed in the race:
Lt Henry Eaton M25-29, Royal Logistic Corps, completed the race in 4:22:01 coming 4th overall and 2nd in his Age-group. Despite taking the lead early on during the bike portion of the race and holding it well into the run, the sand and heat resulted in paralysing cramps on the run. He earned both a place at the 2019 IRONMAN World Championships and the 2019 IRONMAN 70.3 World Championships, but chose to take only the 70.3 slot.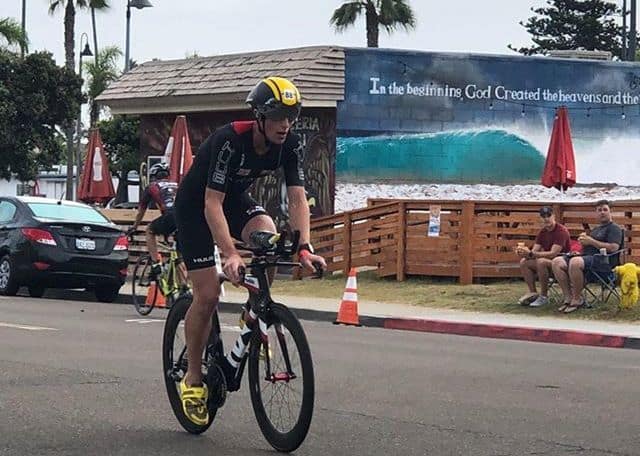 Warrant Officer Class One Barry Webb M40-44 competed, also from the Royal Logistic Corps, and finished 10th in his age group in 4:54:50.
Major Andrew Martin M45-49, also Royal Logistic Corps, finished 23rd in his AG in 5:25:56.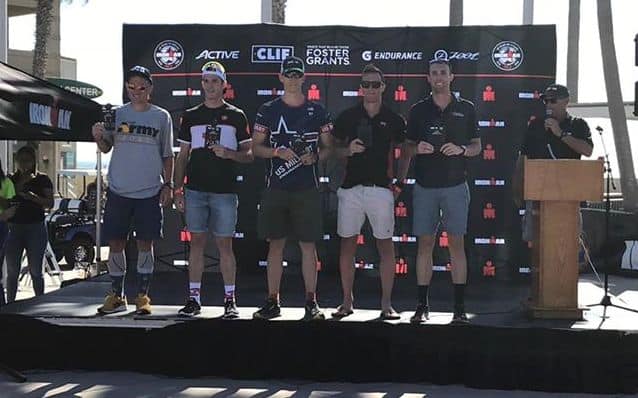 Full results are HERE.