TriBourne Multisport Events, organisers of the 255 Triathlon and Eastbourne Triathlon, debuted a new addition to their portfolio on Sunday – the XBourne Cross Triathlon.
A welcome addition for fans of the off-road side of the sport, there was also some quality racing and a very close finish.
West and Phillips battle for XBourne Glory
Morgan West and James Phillips were locked in a tight battle throughout the inaugural event which took place in the stunning surroundings of Cuckmere Haven and Friston Forest, within the South Downs National Park.
The event began with a 1,000m swim in the tidal Cuckmere River, followed by challenging mountain bike and run routes route though Friston Forest.
As close as it gets
West, who recently finished in seventh place at the British Junior Elite Championships and secured second place in the overall British Super Series ranking, exited the swim just 16 seconds ahead of James Phillips. Both had identical transition splits before heading out onto the bike.
Phillips completed the 22km MTB route one minute faster than West, and set off onto the 8.5km trail run with a narrow lead of just 36 seconds. West chased hard and was able to pull back 21 seconds, but it wasn't enough as Phillips took the win with West finishing just 14 seconds behind.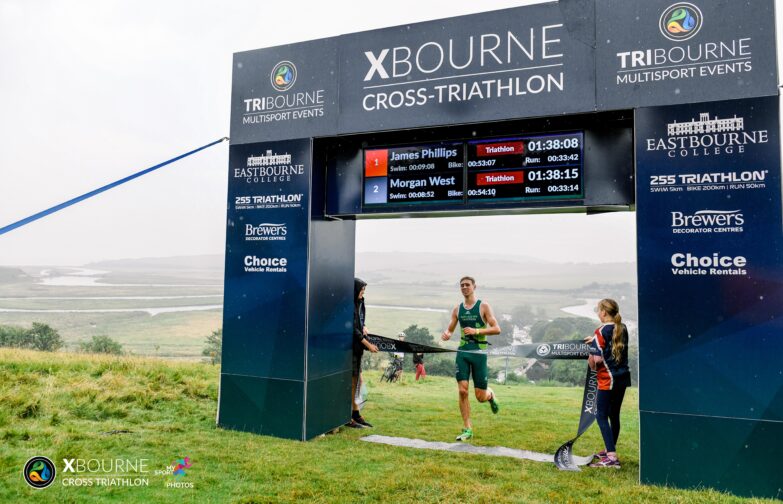 Alex Rhodes rounded out the podium, finishing six minutes behind the leading pair.
Mclelland runs to victory
For the women, Laura Rothwell exited the water first, nine seconds ahead of Lilly O'Dell. However, it was Davina Mclelland and Nienke Hensbroek who had the strongest bike splits with Mclelland heading out onto the run 28 seconds ahead of Hensbroek.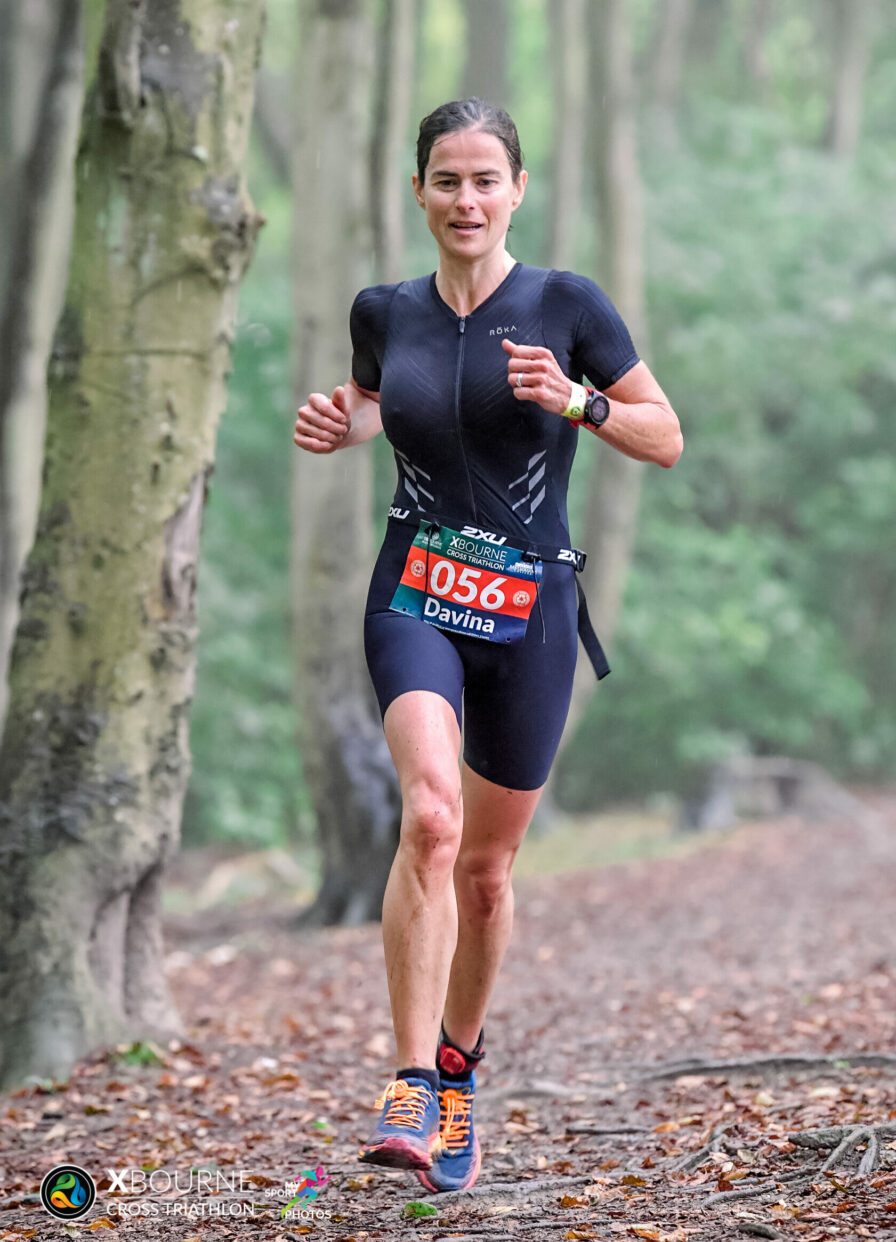 Mclelland had the fastest run and pulled further away to finish four minutes ahead of Hensbroek, with O'Dell holding onto third.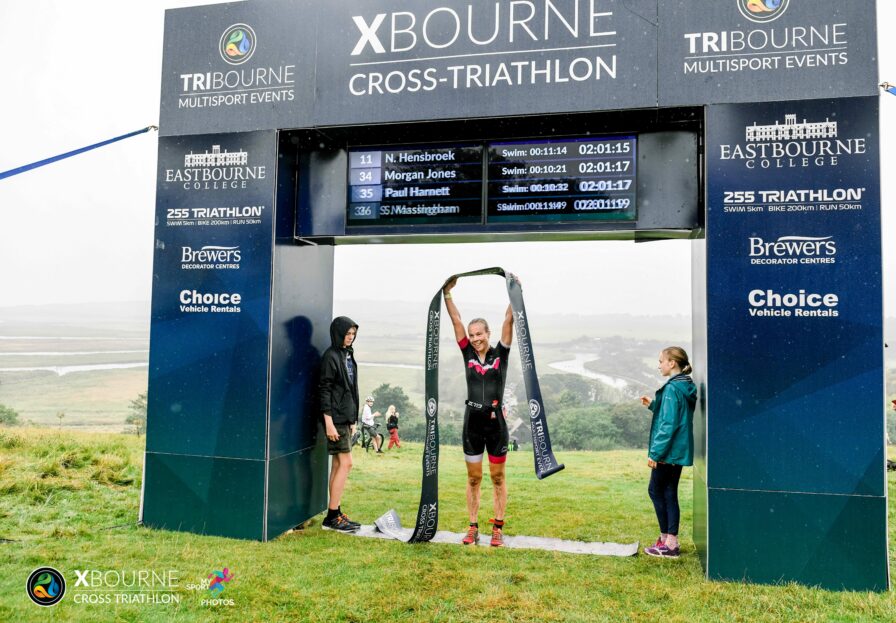 The XBourne Cross Triathlon will return in September 2022 and more details can be found at www.xbourne.com.
XBourne Cross Triathlon Results 2021
MEN
James Phillips – 1:38:08
Morgan West (Team Bodyworks) – 1:38:22
Alex Rhodes (Alterra Performance) – 1:44:21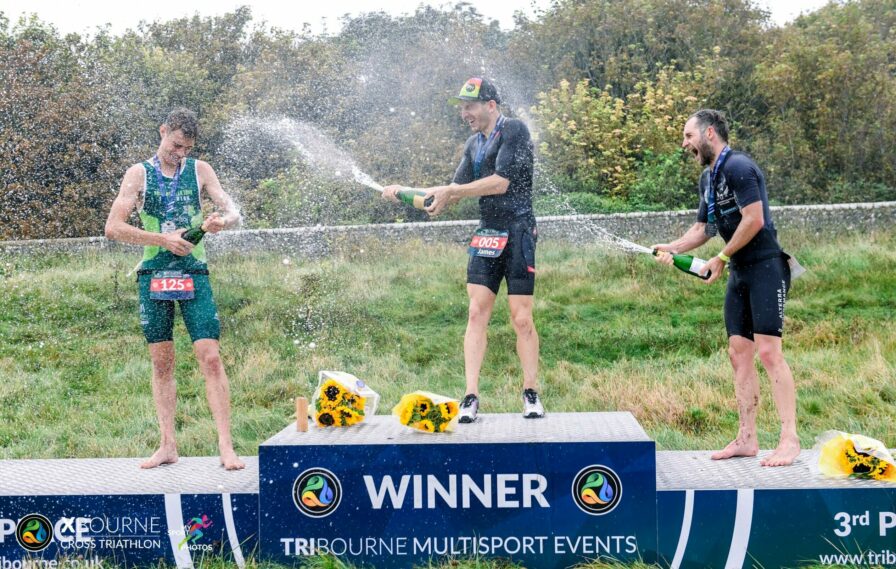 WOMEN
Davina Mclelland (9 Endurance) – 1:57:19
Nienke Hensbroek (Race Off Road) – 2:01:20
Lilly O'Dell (Race Off Road) – 2:13:53