Vandendriessche and Haug take victories at Club La Santa
New course records set in Lanzarote
The 2018 edition of the Club La Santa Lanzarote International Duathlon on Saturday – it's 22nd edition – had a celebrity starter, in the form of IRONMAN World Champion, Patrick Lange. Light winds and overcast conditions would prove to be perfect for fast racing. The absence from the start-line of Michael Raelert – who was pre-entered – meant that defending champion Kenneth Vandendriessche (BEL) and Anne Haug (GER) would start as clear favourites.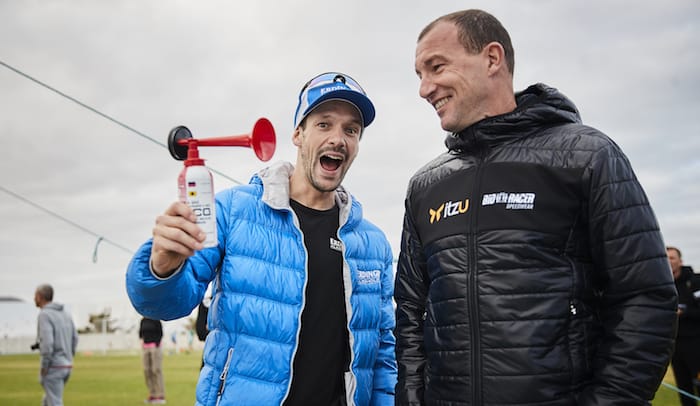 The opening 5km run saw a small leading group of eight reach T2 in close order, including Brits Colin Norris and Finley Thompson. The out-and-back, draft-legal, 20km bike leg would be where the race was decided however and Vandendriessche – twice ETU Powerman European Champion – set the fastest time of the day to build a lead of almost one minute at T2. That left him with a relatively comfortable final 2.5km run to take the win, his 54:49 time 40 seconds inside his previous record.
Post-race, the Belgian said: "I came back to my roots today. In the past I used to be a duathlete, in fact two times European champion in duathlon, so this feels natural to me. The run was really fast but the bike was hard and windy."
Germany's Anne Haug was always the clear favourite in the women's race. While eventual second place finishers Zubiri and Sala went with her pace on the first lap of the opening run, they couldn't stick with her over lap two and the recent second place finisher at IRONMAN 70.3 Bahrain would reach T2 with a clear lead of around 30 seconds. She added the fastest bike and second run splits too, to take the win by more than two minutes.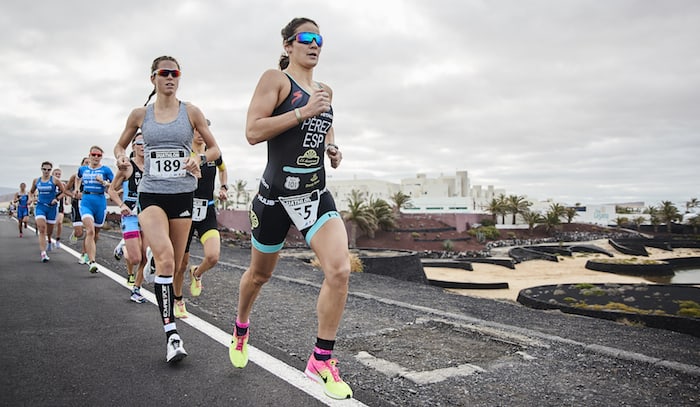 Club La Santa International Duathlon – Saturday 13th January 2018
5km / 20km / 2.5km – Draft Legal
MEN
1st – Kenneth Vandendriessche (BEL) – 54:49
2nd – Emilio Aguayo Munoz (ESP) – 55:17
3rd – Leon Drayer (ARG) – 55:40
4th – Gregor Bucholz (GER) – 55:59
5th – Alberto Moreno (ESP) – 56:24
7th – Colin Norris (GBR) – 57:25
8th – Michael Lavender (GBR) – 57:35
9th – Finley Thompson (GBR) – 57:44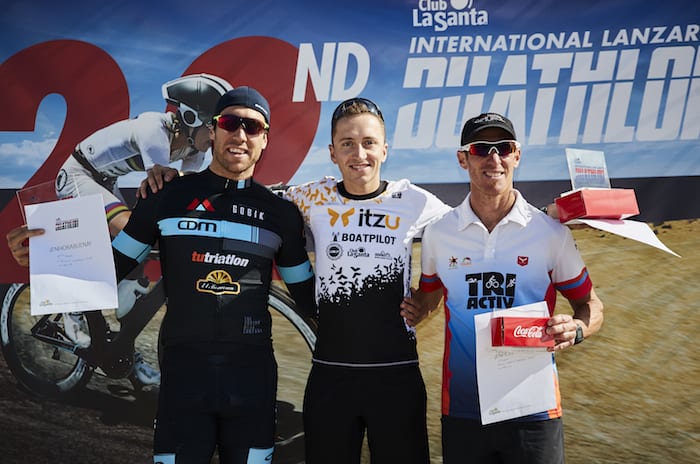 WOMEN
1st – Anne Haug (GER) – 1:00:20
2nd – Maria Varo Zubiri (ESP) – 1:02:25
3rd – Sara Perez Sala (ESP) – 1:02:36
4th – Daniela Sammler (GER) – 1:02:45
5th – Elisabtta Curridori (ITA) – 1:03:34