Despite having only switched his attention to middle distance racing less than a year ago, Australian Aaron Royle continues to impress following his transition from the short course scene as he finished second at The Championship.
The two time Olympian was beaten only be an exceptional Mathis Margirier on Sunday, as the Aussie held off German star Frederic Funk and fast finishing veteran, Pieter Heemeryck, in a thrilling final 5km.
Having finished on the podium last year at a PTO Tour event in Edmonton, this past weekend's result is another step in the right direction as the PTO World #9 looks to establish himself as one of the best middle distance racers in the world.
"It was pretty much survival"
Dissecting the race after finishing, Royle candidly summed up the effort it took to stay in contention for the podium throughout the day, sharing that the intensity was on from the start.
"It was really tough, it was a really hard race from pretty much the start. Both Fred and Mathis were pushing really hard on the bike and I had to go pretty deep just to stay in there."
Having come off the bike with Margirier, Funk and Brit Tom Bishop, with three minutes to the chasers, Royle went with eventual winner Margirier for the first two laps, before losing contact and running solo for the best part of 15 kilometres.
"I tried to run with Mathis for the first two laps or so, and felt okay, but knew I couldn't keep that pace up without completely exploding, so I tried to settle into my own rhythm a little.
"That was okay until about 3-4km to go and then that's where the wheels really came off, it was pretty much survival to the finish line after that."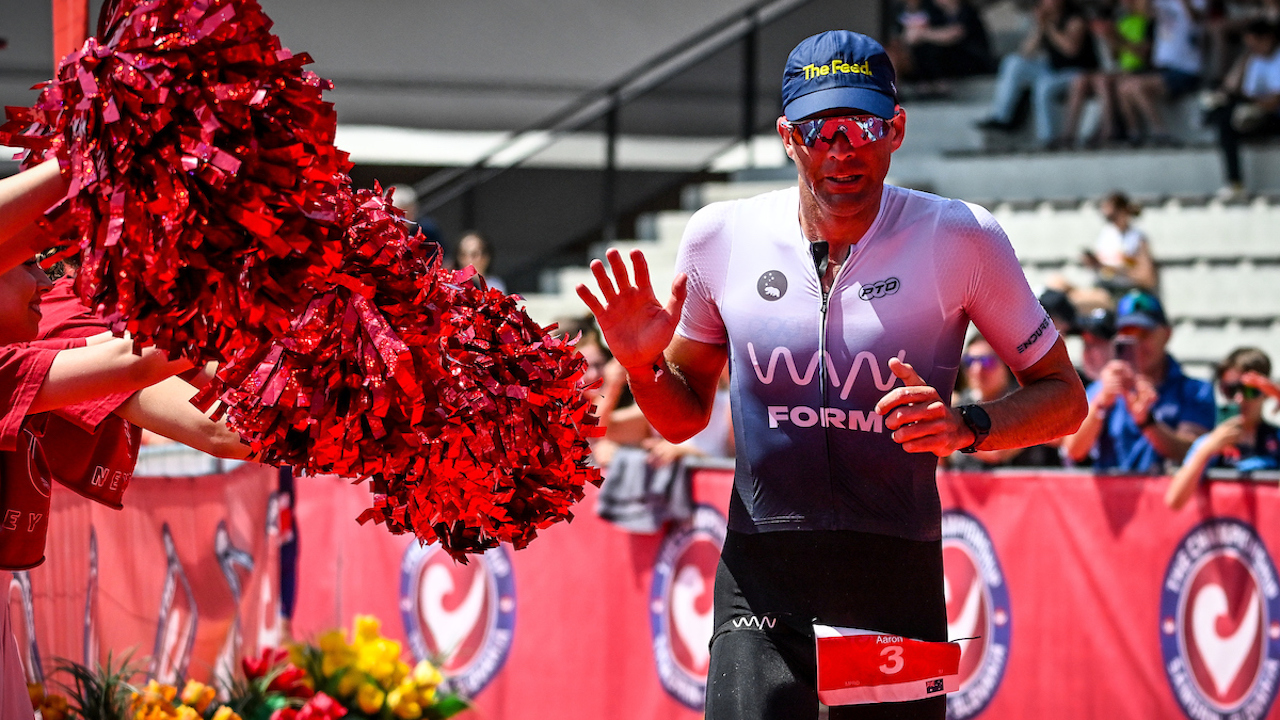 "I need to keep evolving"
Giving his thoughts on what it would take to now keep the momentum going and turning these podium finishes into wins, Royle said that with such strong strength-in-depth, it is hard to just be competitive, but that improving more on the bike is his best bet.
"The level is increasing, year-on-year or almost race-on-race at the moment and with the investment from the PTO, the 100km format a relatively similar distance to a 70.3 so a lot of people are targeting that and getting good at that specific distance.
"I think I need to keep evolving and keep adapting, but ultimately I need to get better, because I am there on the swim, can keep up on the bike, but it is just taking too much out of my run.
"I think building some bike strength, getting more adapted to that effort on the bike, which won't happen overnight, as I spent a lot of time trying to get my biking to this point, is key, so that I can then start to run to my potential."