The teams here at Tri247.com and Run247.com are excited to introduce our latest athlete contributor, Adam Bowden.
Adam competed in the World Junior Cross-Country Championships and 3000m steeplechase at the Commonwealth Games, before successfully switching sports to become one of the world's best triathletes. Each month, Adam will share his training advice for runners and triathletes, give examples of his go-to sessions and provide insight into the life of a professional triathlete.
In his first update, Adam explains how he's preparing for the season ahead with a new coaching set-up, coping with the uncertainty of Covid, and embracing the challenges of home schooling in South Wales.
---
REFLECT AND REVIEW
I've been competing in triathlon since 2008 when I transitioned from running. At the end of every season, I always let the emotions of the final race settle before sitting down with my coaches to chat through what went well and what we need to work on.
Having moved to a non-drafting racing format, that involves evaluating how many middle distance (70.3) races I should target, but last year it was also the exciting prospect of which full distance race to pick for a first stab at a full distance IRONMAN.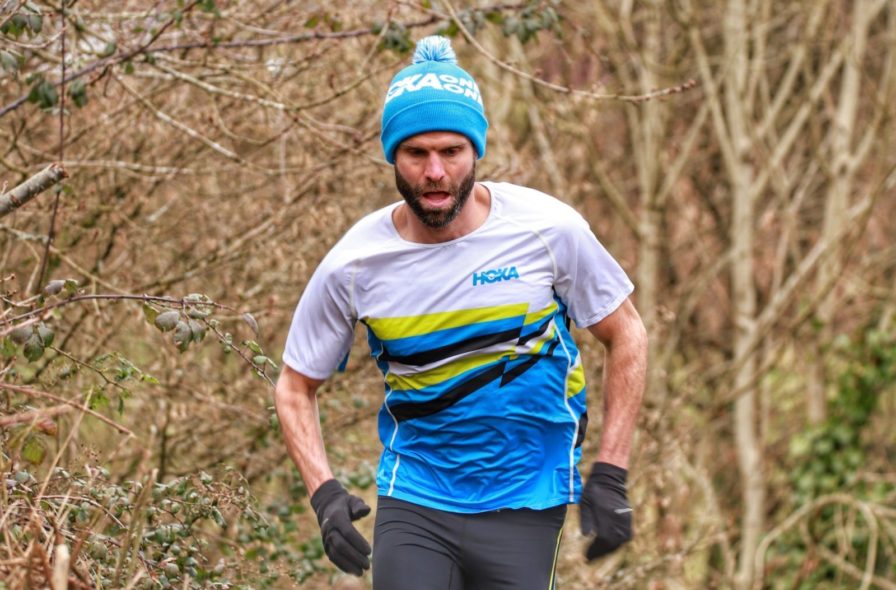 I'd settled on South Africa for 2020, but with pretty much everything cancelled, once Challenge Daytona was announced with a $1m plus prize purse, I switched my focus to race in Florida. It proved a good decision and was a lesson that whatever plan you pull together, retain the flexibility to change.
RECUPERATE AND REGROUP
I started working with my new coaches, Marc Jenkins and Rhys Jones of www.jinxsport.com prior to the event and immediately, Marc could see I was wiped out and needed a rest. At the end of the season, it's important to recover properly, so I clear sport from my mind for at least a fortnight. Instead, I'll do some painting and decorating and the day-to-day things that simply don't get done if I'm training.
We planned a full five weeks off after Daytona, something I hadn't done in a long time. I really needed that time to absorb the mental and physical fatigue of the season. It's not just my body, but my mind that needed a reset, to be ready to go for what lies ahead.
As I've moved through my career as an athlete, I've learnt to listen to my body a lot more. I probably missed those signs as a youngster, but more recently, decisions are based more on how I feel rather than being prescribed by a coach. As you age, the body also takes longer to repair and we generally have more commitments with family life and work, so don't be scared of taking a bit more time off.
PLAN FOR SUCCESS (DURING UNCERTAIN TIMES)
In a typical season, I'll plan to peak for my main targets – races such as the IRONMAN 70.3 World Championship – and fit in other races around these. But with the pandemic still having a major impact on the schedule, everything is uncertain. Instead, I'm prioritising keeping my fitness at a solid level.
While I still have the main races on my radar, I want to see more evidence that they'll take place before committing 100%. As a professional who relies on the sport for a living, I need to seize opportunities when they arise, as opposed to waiting for everything to be perfect.
As the season progresses, I'll work in two-to-three-week blocks followed by a week of recovery including taking complete days off to absorb the training. I know when I'm fatigued because I can't access my top-end speed. That indicates it's time for recovery.
I can also give my coaches feedback, but they cannot know 100% what I'm feeling, so I still need to take responsibility for myself – listening to what my body is telling me.
Most of you who are hoping to race this year will be targeting events later in the summer. An early season block of training should put you in good stead but have the confidence to then take a good break before starting the build to your main race. If it's an eight-week build, then you want to start the block fresh and not risk leaving your best times in training and burning out before race day.
A danger of training in a pandemic is that because there's no racing to break up the workload, you won't take a break and build up too much fatigue. This is where short term goals can be useful too.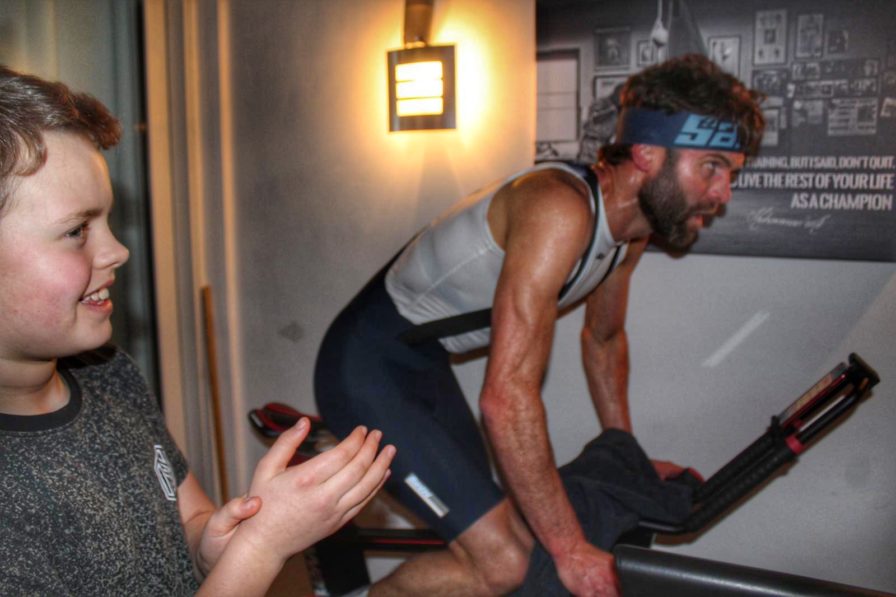 I'm recently did some bike-run racing on Zwift that follows on from last year's Z Pro Series. It's fresh, different and keeps the sport interesting. I learned a lot – if you don't understand the tactics of Zwift, you can have all the power in the world but will still get blown out of the back door!
STAYING MOTIVATED
With the reality of racing this season still uncertain, staying motivated to train can be difficult. I believe in meditation, especially to improve my breathing patterns. I'm putting my respiratory system under stress through training and my mind is often focused on staving off the discomfort. Meditation is the chance to bring mind and body together through my breathing. Try it – it's worked wonders for me!
Gratitude also goes a long way for putting me in a positive mindset. Reciting what I'm grateful for every morning puts life into a better perspective. We're in a difficult time, but I've a roof over my head, a loving family, I eat every day and I've a lot of good things in my life.
WINTER IN SOUTH WALES
Home is now Llantrisant, about 20mins from Cardiff in South Wales. When I first moved here, I couldn't believe the landscape and the mountains. I was born in Watford and the Chiltern Hills simply don't compare!
I can ride to the foot of the Brecons for hilly training sessions in about an hour, but can also mountain bike and run close to home. There's a path that's just 30sec from my back door that I use for many of my long runs.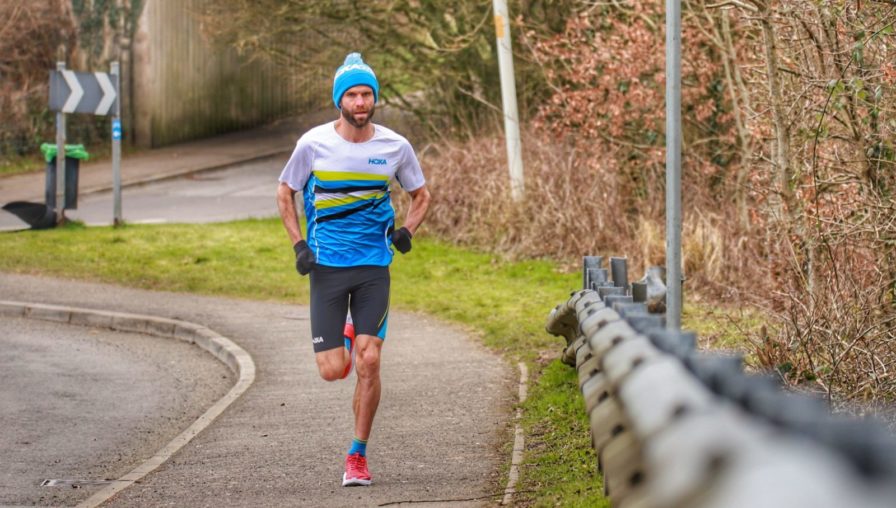 It's been a huge transition for me in the past year. From being single and living in Loughborough with other athletes doing what I wanted, I've moved in with my partner Rhian and rather than lying on the bed chilling after sessions, I'm helping home school Rhys, 10, and Harry, 12.
Rhian works as a physio, so we take it in turns. When she's not in clinic, she'll look after the boys and vice versa.
I'll admit, it was pull-out-your-hair stuff at first! The last thing I wanted to be doing when sweating on the Wattbike was having to shout at the boys to get back to their schoolwork! We felt too much like schoolteachers.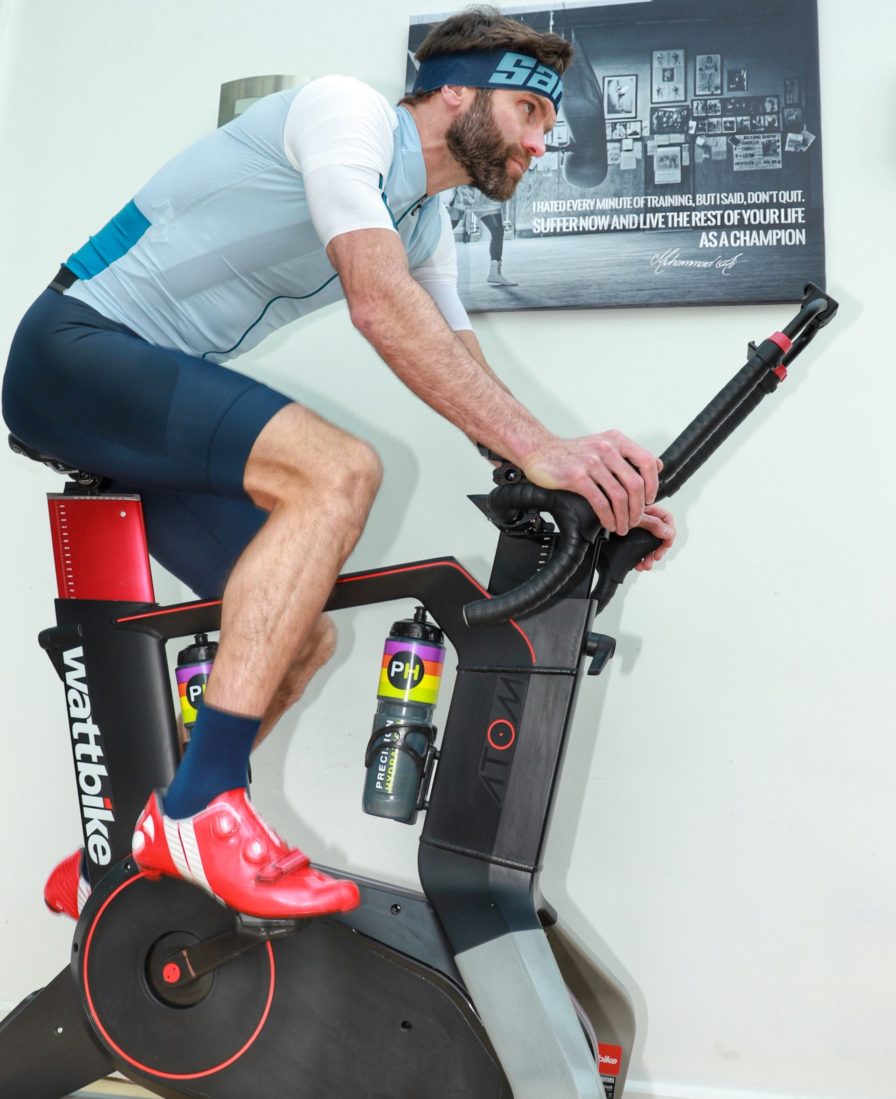 But we've resorted to putting a rewards system in place and it seems to work. Reach a good score and the boys can have more "technology time". Without some structure, the schoolwork is pushed aside and it's games, games, games!
The life of a professional triathlete can be selfish, but here family comes first. I wouldn't change it; I'm just learning to adjust to it. It's about finding the balance to keep it enjoyable rather than stressful.
We're getting logistics sorted. I started training in the conservatory, which was the boys' games room. They have a room each now to work, which avoids arguments, so they're happy. I'll admit the conservatory can be like a greenhouse… but at least that's good for heat acclimatisation!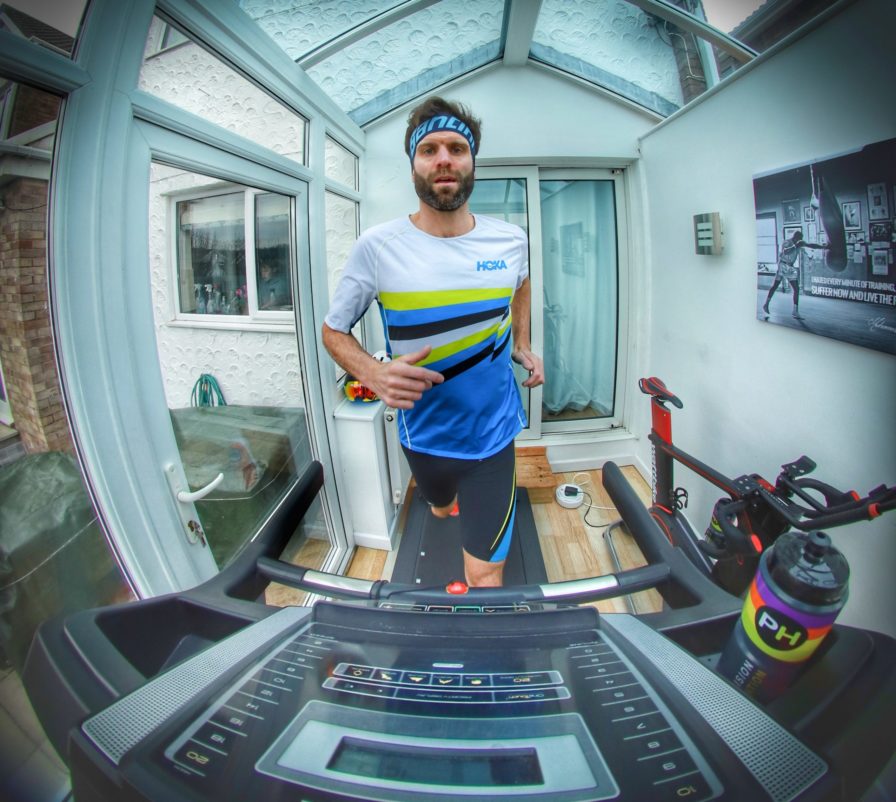 A lot of the cycling is being completed inside at present. Although I try to get outside for a run, Rhian is rightly insistent I don't ride outside in icy conditions. Should I fall off the bike, how long until I'm seen by a doctor? And I'd be putting more stress on the NHS when they're dealing with the biggest crisis we've ever had.
The other big change is the new coaching set-up with Marc and Rhys. It's done me a world of good too. They listen well and put the athlete first and I'm learning a lot through the training. Even at 38 years old, every session feels exciting again, and they work hard to give me variety while still covering all the important areas.