Britain's brightest star Alex Yee put together an outstanding performance to win his second WTCS race of the season, as he outlasted rival and friend Hayden Wilde on the run to take the win in Sardinia for the second consecutive season.
Yee and Wilde, who for so long have raced side-by-side as some of the best runners in the sport, came out of the water close enough to make the front pack on the bike, where from then onwards it was really just a question of which one of the pair could run the quickest.
In the end, Yee got the win, but with the 2023 WTCS season still in its infancy, there will be plenty more battles to be had between the pair as the countdown to the Paris Olympic Games begins.
"Today we raced a triathlon"
Reflecting on the race, Yee emphasised how important it was to him that he performed well across all three disciplines, which the 25 year old did extraordinarily, despite a slip up at the beach start heading into the swim.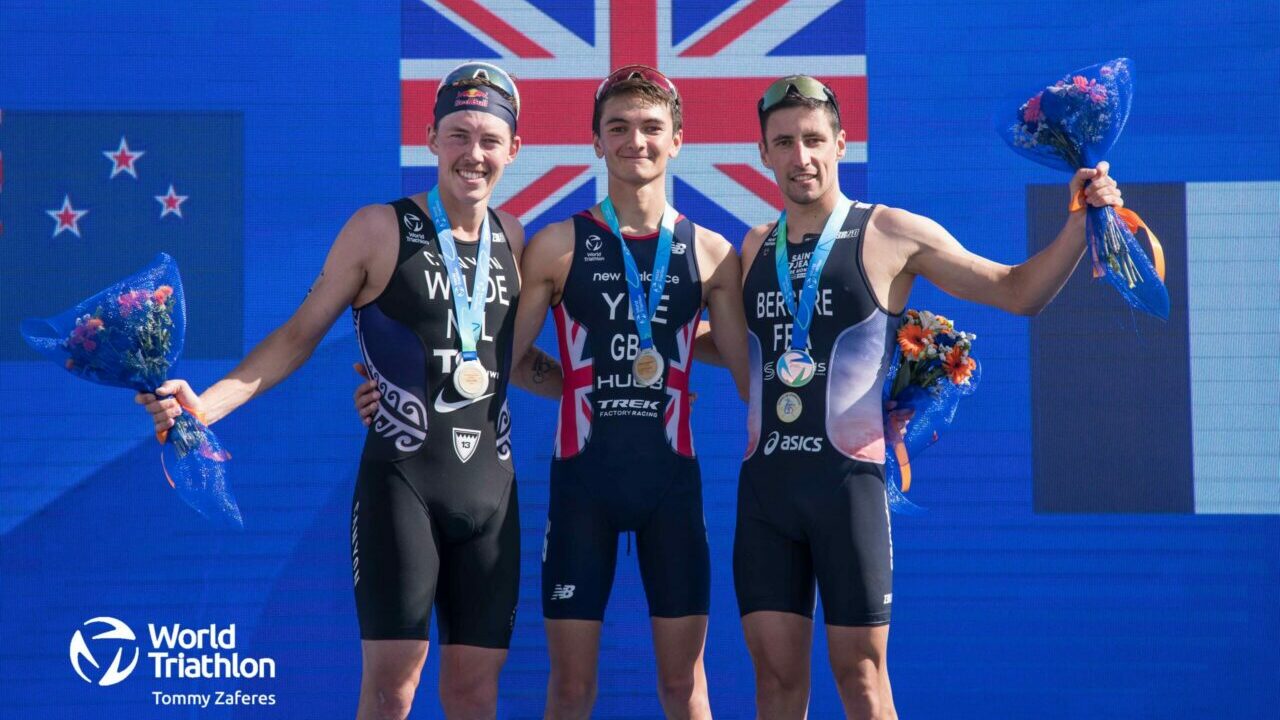 "I think it was my fault [the slip], I had such a bad start last time and I wanted to go better but I made it even worse. What can you do! I actually ended up alright, I managed to wade in and rectify it and made the front group, so really I'll take that.
"The race was really fun, for me I am just enjoying being back racing. Today we raced a triathlon. It was a real fun and honest race from gun to tape and I am just so happy." 
"I want to be a good triathlete"
Doubling down on the importance of racing well across the board in Italy, Yee acknowledges his reputation as a great runner within the sport, but insists that what he really wants to be known for is his great ability as a triathlete.
"I was just trying to race gun to tape race today. I wanted to swim hard, bike hard and run hard and keep it honest. I love to race.
"I always get the rep of being a good runner but I want to be a good triathlete. I work so hard day in day out on the swim and on the bike because I want to race triathlon."
Looking ahead to the rest of the season, Yee anticipates that there will be plenty more battles between himself and Wilde, with the 2023 World Triathlon Championship Series shaping up to be an enthralling battle between the pair.
"I am very happy, it is shaping up to be a good series and I am really looking forward to it, so it's going to be really fun."