"It was actually really fun," was Beth Potter's immediate reaction after her impressive victory in the Olympic Test Event in Paris on Thursday.
The race boiled down to a head-to-head battle on the run between two of the sport's best, with the Scot kicking clear in the closing stages to see off home favourite Cassandre Beaugrand.
And Potter said: "I just couldn't quite go with the pace out of transition, but I just thought I'd work my way back up to her and yeah, it was actually really fun – I enjoyed that four-lap battle with Cassandre.
'Glad I had something left'
The performance puts Potter in pole position for an Olympics spot in a second sport after representing Team GB in the 10,000 metres on the track at Rio 2016.
And she added: "I think I was just slowly winding it up and kept telling myself, you come from a track and field background, you've got this.
"I felt like if I got in front of her I could put the pressure on a little bit and I was just biding my time.
"I was like, don't go now, don't go now – I had in my head I was going to wait until the last bit.
"I was just trying to run fast at the end and yeah, I'm just glad I had something left in the tank, to be honest."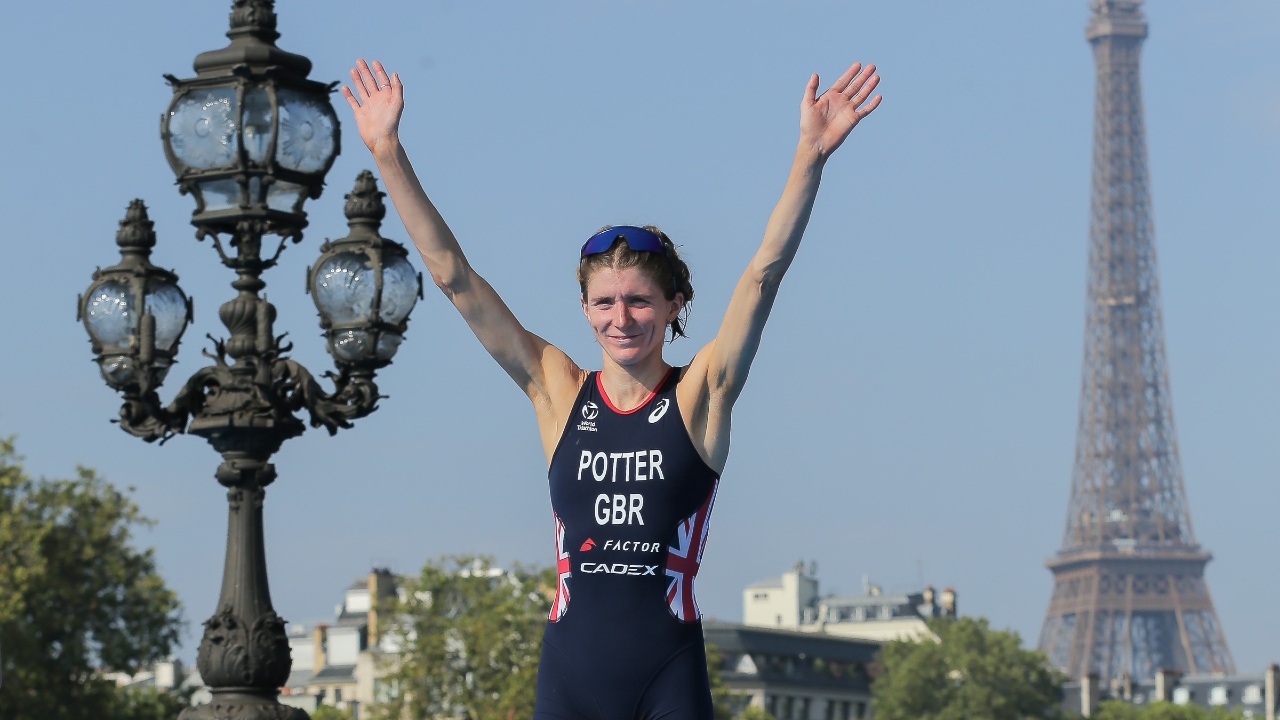 World title up for grabs
Reflecting on the race as a whole, Potter will take out some learnings from the swim especially, which saw her come out of the water in 20th place, with 36 seconds to make up.
She explained: "It was an interesting swim but I don't think it was brilliant for me. I would never, ever choose middle of the pontoon and I went for middle today, to try something new.
"But, yeah, I enjoyed every moment of that. It was great. This was my main goal for the season and I ticked it off, so I'm super happy."
She has now won three times this season and will be crowned World Champion too if she wins the WTCS finale in Pontevedra.