The tears said it all for the brilliant Beth Potter as she took the tape to be crowned world triathlon champion in Pontevedra on Sunday after a sensational victory in the WTCS Grand Finals.
This was the exclamation point on what the Leeds-based Scot described as a "dream season", the culmination of years of hard work since she gave up her track career to transition to swim, bike and run.
Potter's determination shines through
For the 31-year-old, who had represented Great Britain in the 10,000m at the Rio Games in 2016, her win here and qualification for Paris 2024 comes after a long and testing climb to the top of the sport.
While not surprised with how far she has come, Beth revealed afterwards that a world title was not what she expected at the start of the season.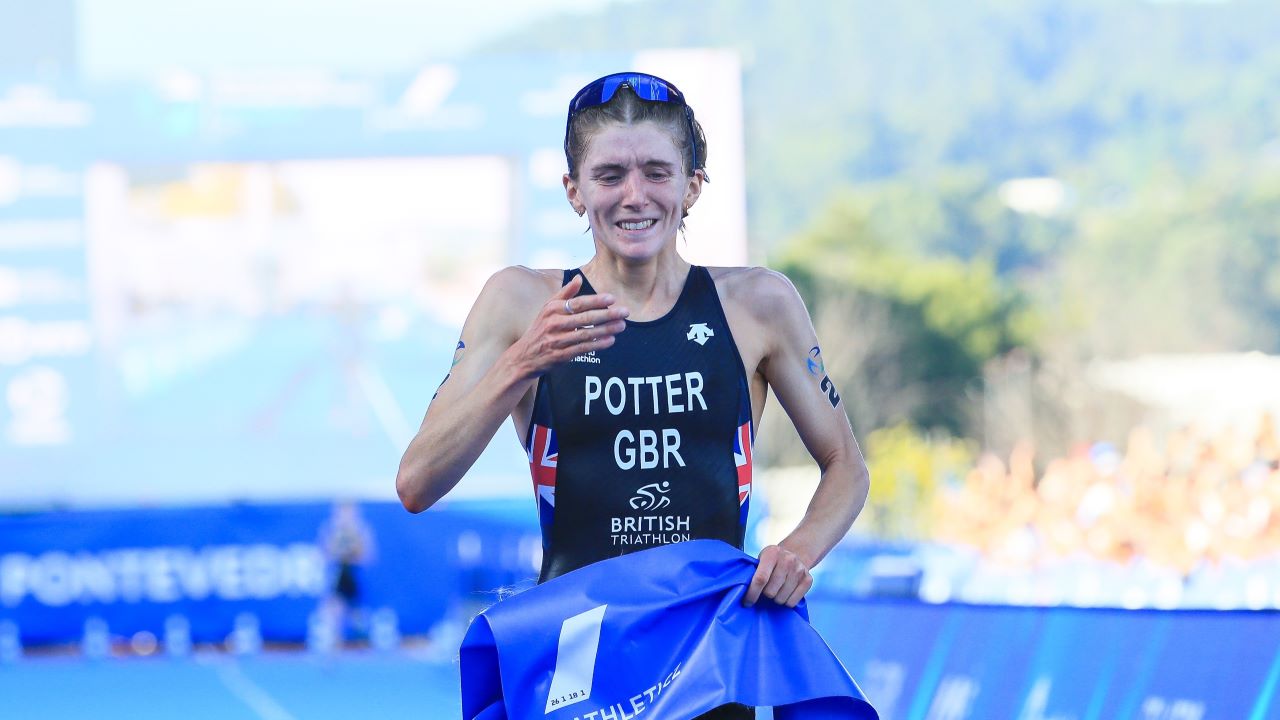 "I am very determined and I will give it everything, so I am not surprised, but it has been tough and I just want to thank everyone in Leeds who has believed in me.
"I don't think I would have believed it at the start of the year, but this has been a dream season and I am a little bit lost for words to be honest. Paris was the main goal, so winning the world championships is a bonus."
Beth stays patient to come out on top
Potter, giving a rundown on Sunday's race, said that she hadn't felt at her best in the swim and on the bike, but stayed patient and was able to come through with her characteristically fast run in the end to win the race ahead of team-mate Kate Waugh and French title rival Cassandre Beaugrand.
"I wasn't actually feeling too good on the swim and bike today, so I had to be quite smart and work as hard as possible. I just bided my time and I was beginning to feel better and better throughout the race and then I backed myself, believed in all my training and trusted my ability in that last 10km.
"I felt good on the run and it was good having my team-mate [Kate Waugh] with me as well. It was really good to see Kate get her first World Series podium today."