'Sticksy' calls it a day at 38
One of Australia's most consistently successful triathletes over the past two decades, Brad Kahlefeldt, has today announced his retirement from professional triathlon.
The ITU Under-23 World Champion in 2002 (Cancun) and three times a World Championship Bronze medallist (2005, 2007 and 2010), Kahlefeldt's career highlight was arguably winning the Commonwealth Games Gold medal on home soil in Melbourne in 2006.
He is also a two-time Olympian, racing in Beijing (2008 – 16th) and London (2012 – 32nd), and won a host of ITU World Cup events during his career too.
After 20yrs it's time to say goodbye. Thankyou for everything. All the details /quotes are in the attachment. Onto @GCMarathon next with the family. 😀 https://t.co/pC9eXq0rFm

— Brad Kahlefeldt (@sticksy) March 16, 2018
Speaking to Matt Malone of The Daily Advertiser, Brad commented:
"It's hard to know what to say but after 20 years racing professionally its time to retire from the sport I love and a sport that has given me so much," Kahlefeldt said.

"The decision hasn't been easy but its time to move on to a new chapter in my life."
He likes a sprint finish…
One of Brad's contributions to my memories of his racing is his apparent ability to be involved in some of the best sprints and closest finishes we've ever seen. Here are just three memorable ones – alas, when the dust had settled, he was a very close second in each of these… but he won his fair share too!
Tiszaujvaros ITU Triathlon World Cup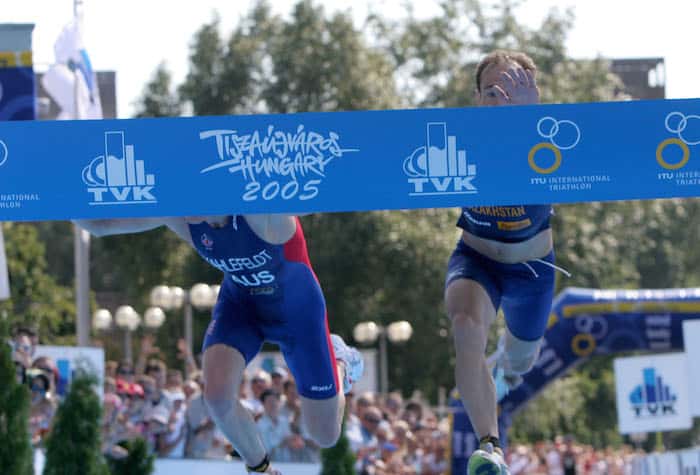 Dextro Energy Triathlon ITU World Championship Series Tongyeong 2009
(Sprint from 5mins in…)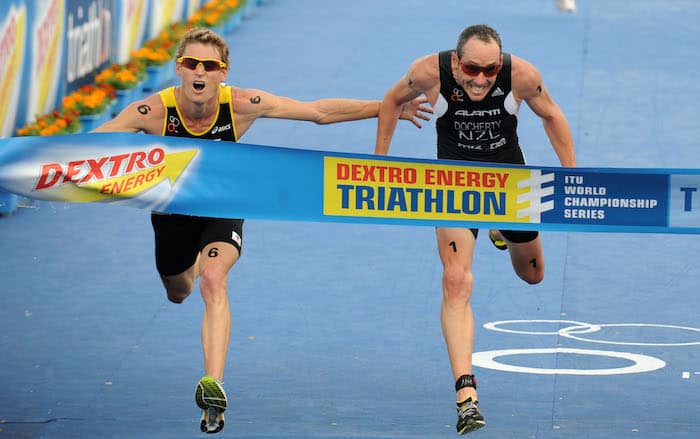 Hy-Vee ITU Triathlon Elite Cup 2009