Between them they changed the Olympic-distance triathlon landscape and whether it was London 2012, Rio 2016, Tokyo 2021 or even that 'brothers in arms' moment in Cozumel that made headlines around the world in 2016, Alistair and Jonny Brownlee have inspired a generation.
But there's also been another legacy created off the race course and last week saw a milestone moment as the 50,000th child smiled their way across the finish line at a Brownlee Foundation triathlon event.
Founded in 2014, the Brownlee Foundation inspires children from all backgrounds to enjoy sport, providing free events in Yorkshire and beyond for primary schools aimed at Key Stage 2 pupils, enabling them to try something new and have fun being active.
On the back of the Brownlees' London heroics, the first event took place nine years ago at the John Charles Centre for Sport near Leeds and back there last Friday over 1,000 children were enjoying what for most of them was their first taste of a triathlon – swimming in the Aquatics Centre and then riding and running on the adjacent track.
'Legacy was talked about a lot'
I sat down with Jonny to hear what it means to both him and Alistair and he said: "I get emotional talking about it. We're both unbelievably proud.
"London 2012 and legacy was talked about a lot and we started the Foundation because we wanted to do our bit and genuinely we think this is an unbelievable legacy.
"It's now over 50 events – and double-figures this year – and we want to keep growing that.
"It is absolutely amazing to see children turn up from all backgrounds – all different schools come and do one of these events and sometimes the kids don't even know what a triathlon is. And they leave having done something they never thought they could achieve.
"And whether they take that into continuing triathlon or continuing to be active – or just the message that if you work hard to do something, you can achieve it – it's massive."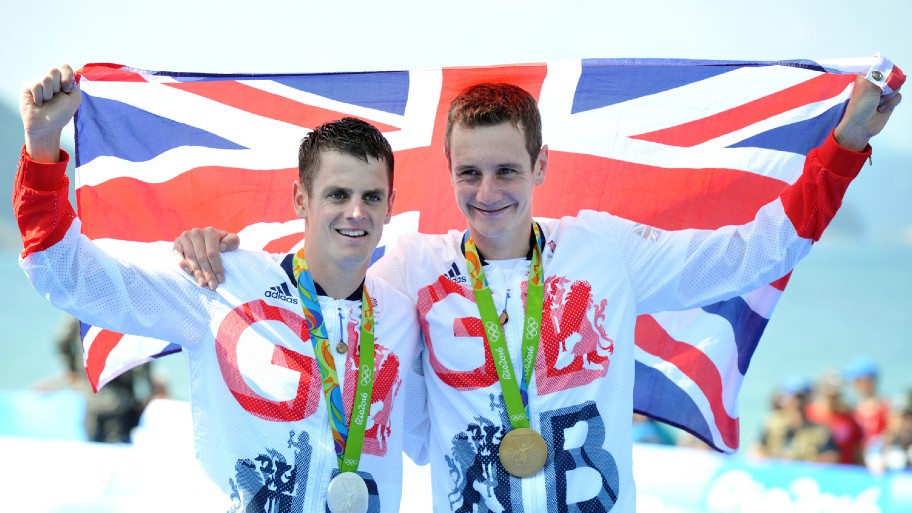 Jonny has the full set of Olympic gold, silver and bronze medals and still has his sights set on a fourth Games in Paris next year but when the time comes to hang up his trisuit, the Brownlee Foundation will be an even bigger part of his life.
"Yeah, I want to keep growing it when I retire. If someone had said back here at the first one in 2014 that we'd get to 50,000, I'd have laughed. But 100,000 is now definitely something we want to work towards. And like I say, when I retire, I can put more time into it."
First impressions count
Watching the children at the John Charles Centre it's clear that this is an ideal introduction to the sport. First impressions count and they're guided through it by volunteer helpers from start to finish, turning something that could have been daunting for many into a fun day out. For example, there's a route around the sides of the pool for those not confident in the water, and those new to cycling are looked after too.
And there are some fundamental principles for all the Brownlee Foundation events, as Jonny explains: "We want it to be free because we don't want costs to be a barrier, which they can be in triathlon.
If you charge anything at all, then straight away you put barriers in the way.
"All they have to do is get here with their school – all the events are held within school hours – and everything is provided and completely free, from the bikes to their T-shirt and finish line medal and refreshment pack."
The days only take place thanks to an army of volunteers – Jonny's Mum was one of them in Leeds – and he added: "Volunteers are the key to every event and they make sure whether it's the 1,200th kid of the day coming through or the first one, they still get a great experience."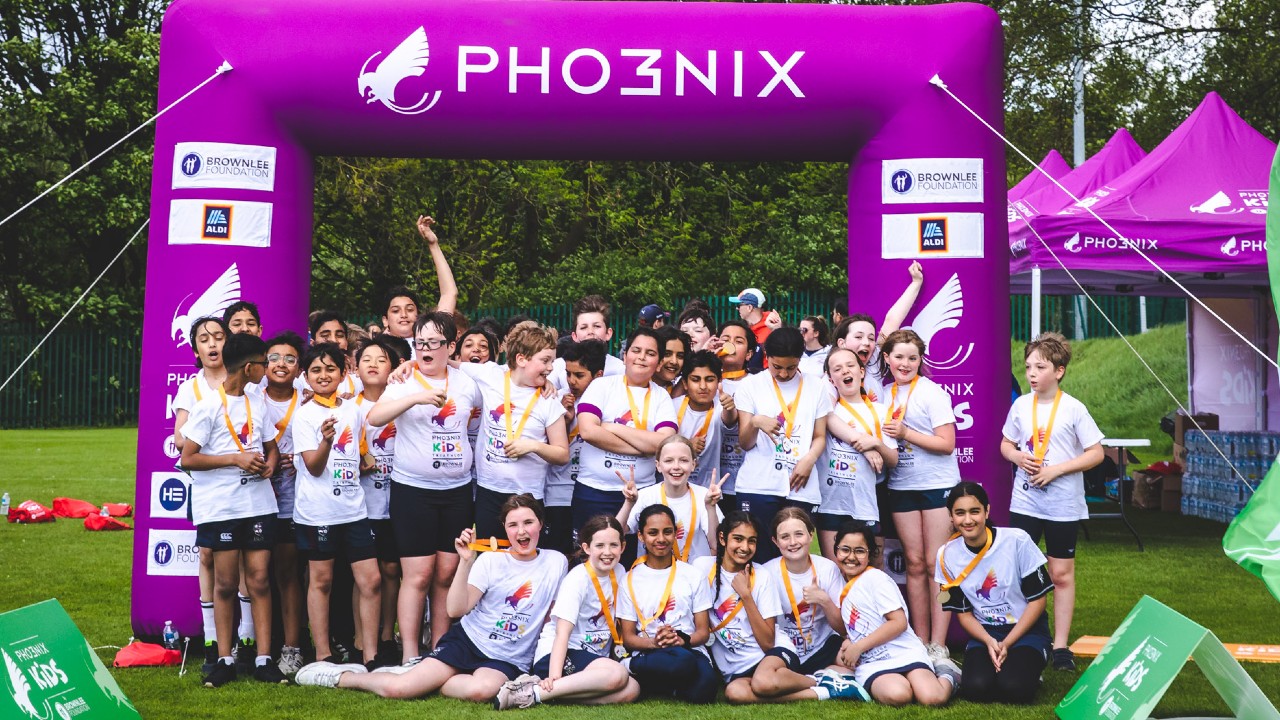 The bigger picture
But looking at the wider triathlon landscape in the Britain I ask whether he thinks there's enough being done to get youngsters into the sport.
A Sport England survey at the end of 2022 showed general activity levels for both adults and children have now recovered to pre-COVID pandemic levels, but triathlon's figures haven't and are still well down on the high of 2018.
British Triathlon say they are relaunching their 'Active Skills for Life Programme' next month which features triathlon-based activities that complement the National Curriculum and will be available to schools, community groups and clubs – and we'll be hearing more from them on that in the coming weeks.
And while Jonny was as diplomatic as ever, he pointed out: "I think if we weren't here doing this event today, then it wouldn't happen. Definitely. And we do rely on the amazing support from our partners and sponsors.
"British Triathlon used to do it a bit like this, but that's completely gone now.
So if we weren't doing this, then there wouldn't be 12,000 children doing a triathlon for the first time this year.
"There wouldn't be 12,000 children this year who now know what a triathlon is, who achieve something, go home and tell their parents and siblings what a triathlon is."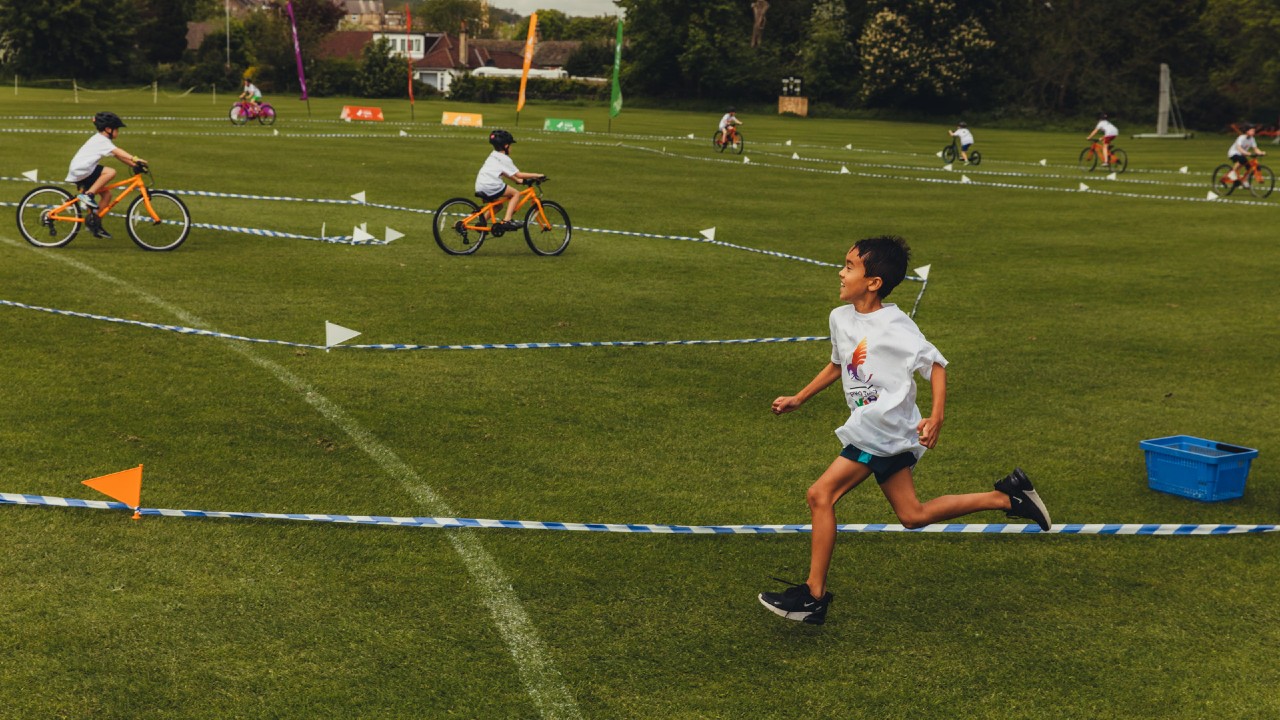 Going full circle
Looking back at how he first got started, Jonny admits that most of his friends back then didn't have a clue about the sport – and he's incredibly grateful for the help and encouragement he's had along the way, whether that was parents driving him to races or influential coaches and mentors.
He remembers: "I'd say to my mates back at school, I did a triathlon at the weekend and they'd go, 'what's that, is that the one with horse riding and shooting?'
"So another side of this is about growing the sport. I'm very proud of the sport and I want it to continue to grow."
And Jonny pointed out that follow-up events are also available, with a great example of the difference they can make coming in nearby York.
Brownlee Foundation Trustee, Jasmine Flatters MBE explained: "A real success story is York Sport at the University of York. There is a triathlon club in York, but it had no junior section or any available triathlon activity for children.
"We worked with York Sport to establish junior triathlon sessions following the event and this has led to three different sessions for different age groups taking place every week."
To find out how to sign your school up and register for an event, visit the Brownlee Foundation website.