Triathlon coach Malcolm Brown MBE spoke of his pride after being crowned the winner of the IOC Coaches Lifetime Achievement Award at a ceremony in Lausanne, Switzerland.
The prize is awarded annually to one male and one female coach for their outstanding contributions to Olympians' lives and to the Olympic Movement.
Co-founder of the Leeds Triathlon Centre, Brown coached the multi-Olympic medal-winning Alistair and Jonny Brownlee as well as guiding Vicky Holland to become the first female triathlete in history to win an Olympic medal for Team GB.
And before moving into triathlon, Brown spent 25 years coaching endurance runners, working with the likes of Dame Kelly Holmes and Paula Radcliffe, and in 2013 was awarded an MBE for services to triathlon and sport.
Belief and trust
Nominated for IOC Coaches Lifetime Achievement Award by Jonny Brownlee, Brown said: "It is a fantastic honour. My sincere thanks go to the IOC for the Award, to Jonny Brownlee for the nomination, to my family for the many years of unswerving support, to numerous individuals, and organisations, who facilitated my coaching and to the athletes who entrusted me with their sporting careers.
I think my approach to coaching is as much about developing the individual.
"Achieving Olympic success requires more than training, skill, science and technique. It requires belief and trust. It has been a privilege to receive that trust. I am pleased to report that the sport of triathlon in the UK continues to develop and remains in great shape as it prepares to meet with our competitors and colleagues in Paris 2024."
Epitomising the Olympic values
Jonny Brownlee's sights are set on Paris, with Brown having helped both him and brother Alistair achieve such legendary status within the sport.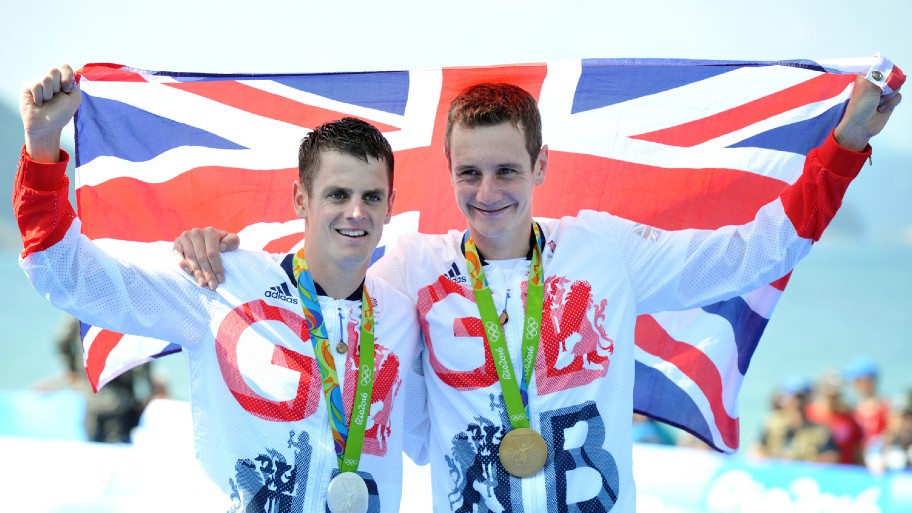 Jonny said: "I nominated Malc because he has been the biggest influence on my career, and I think there will be a lot of people that would say the same.
"I started turning up at the track at 14 and Malc was ever present through to 2016, when I was 26. I grew up and changed through that period and the best thing about Malc was that he adapted with me; his style changed through the years, as did his understanding of the ever-changing requirements of triathlon.
"I will never forget those early years when Malc coached from the side of the track still wearing his suit from work, stopwatch in one hand and umbrella in the other."
And Alistair, who was in attendance when the award was presented, added: "I think he epitomises so much of what the Olympic values are – creating athletes to be the best they possibly can be but also really trying to create rounded human beings and using sport for good at every level."
And Andy Salmon, CEO of British Triathlon, underlined the long-term nature of Brown's influence, saying: "I want to say a huge congratulations to Malcolm for receiving such a huge honour.
"He has a legacy that doesn't just include athletes but also the next generation of coaches who were impacted by what Malcolm has achieved."