Ever wondered how Alistair and Jonathan Brownlee train?
Well, last night we got a good insight. Not that it's ever really been a huge secret, since as Alistair has previously said to me:
I wish there was a secret… I wish I could go home tomorrow, do a session and be flying in three weeks time but it doesn't work like that unfortunately. It's just consistency day in, day out and enjoying what you are doing.
We are not just taking about a couple of brothers from next door… we are talking about the best triathletes there have ever been in the history of the sport
That is the description of the Brownlee brothers by coach Malcolm Brown, recently honoured by British Triathlon with their prestigious Gold Pin Award at the British Triathlon Annual Awards Dinner.
Both of the brothers have seven World Championship titles each (honestly, I've done the stats…), both have two Olympic medals each, plus a whole host of major international titles and podiums to their name.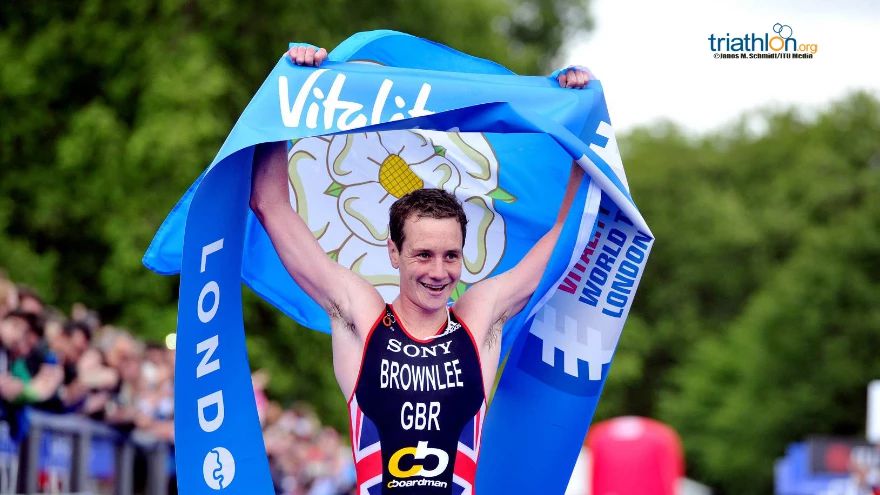 Last night, in conjunction with Wiggle and the launch of the new adidas Supernova shoe, the Brownlees were interviewed live on Facebook (you can watch it HERE if you missed it).
In part of that interview, Alistair outlined their typical approach to training – and here are a few take away points from that.
One thing is fairly clear to me – while they may adjust slightly the content of their programme if and when they race at Ironman, they are already doing at least as much volume as the vast majority of long distance athletes I have spoken to over many years.
A typical week, three months out from Rio…what does it take?
Every day in our training week is a bit different. It all adds up to about 35 hours of training; between 20-25km of swimming, between 500 and 700km of bike riding and up to about 120km, maybe a bit more, of running.
Alistair also highlighted the differences between days, which is consistent with several conversations I've had with him in the past about 'polarised' training – easy is easy, but when you go hard, you really do go hard…
The Brownlee Wednesday – Aerobic Day…
Wednesday is a very long aerobic day, so an hour and a half of swimming, about an hour run, four hours on the bike and then a run after that in the evening as well – but all steady state aerobic training.
The Brownlee Tuesday / Thursday – Hard, Specific…
Tuesday's and Thursday's are more based around tough, specific sessions, so hard swimming sessions in the morning and hard running or bike-running sessions in the evening – every day is a bit different.
The Other Stuff…
On top of that quite regular massage, physio and gym as well to look after your body… we've got a very big support team. Like all athletes at Olympic level, you stand on the start line but you have a lot of people behind you who have helped to get you there. Almost day in and day out we work with a few different coaches, masseurs, physios, strength and conditioning coach and then other things as and when we need it – physiology, nutritionist etc.
Bottom line – even if the Brownlee brothers are two of the most genetically gifted athletes to have taken part in our sport… they are not relying on 'talent' to get them to the finish first. There really is no substitute for hard work.