Cameron Wurf says his Super League Triathlon disappointment has left him even more fired up for Kona.
Wurf will next compete at October's IRONMAN World Championship in Hawaii where he will look to build on his key impact on the bike leg at this year's first global event in St George.
Although he will go there having suffered a first-round elimination at SLT Malibu, the INEOS Grenadiers cyclist does not regret accepting a wildcard spot in California.
The 39-year-old Australian is a multiple IRONMAN winner, but struggled with the short, sharp nature of SLT.
Unprepared for intensity
He told the SLT website: "Honestly, I had no idea they had that intensity off the line.
"I just wasn't prepared for it, and unfortunately, I didn't get a second crack at it as I was eliminated. I would love to try it again and have a proper crack.
"It's amazing the speed at which they do everything – swim, bike and run and transition.
"They are a different breed and it's been awesome being around them and given me a different energy as I prepare for Kona.
"I am pumped up now to get stuck into training and come out and bring a bit of Super League to Kona."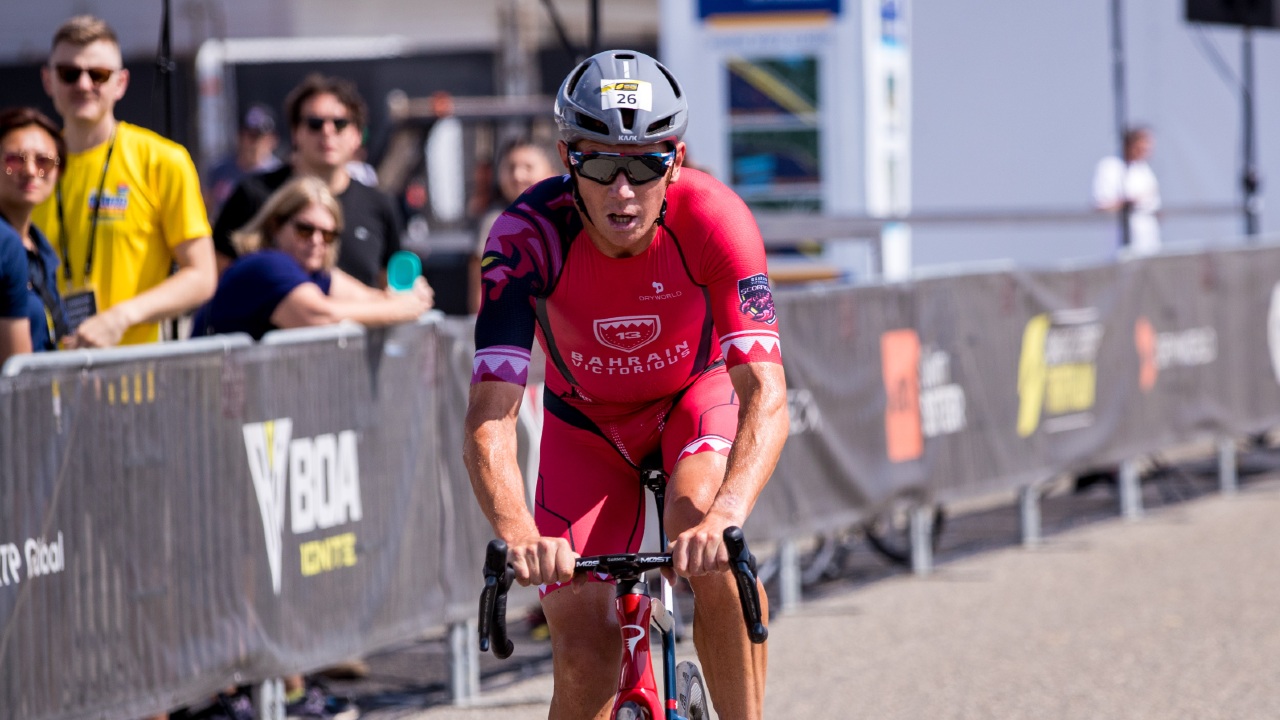 Getting his teeth kicked in
Wurf eventually finished 18th at St George in May, but believes going outside his comfort zone in Malibu will help him climb the rankings at Kona.
He said: "I keep striving to be better and my coach always says it's better to do things you don't want to do.
"I probably wouldn't have done this, but I had the opportunity and would have felt like a sissy sitting up in Santa Monica watching it on TV.
"I got my teeth kicked in but that's alright. It makes me want to train harder and be ready for Hawaii."
Shelled out the back
A comfortable sea swimmer having grown up in Australia, Wurf was confident of competing from the start at Malibu, but admitted he was not ready for such an intense race.
He said: "The whole thing around it, getting your transitions ready, being on the start line, I didn't warm up because I thought I would have time after preparing transitions to have a swim.
"I got off the beach really well and gave Hayden [Wilde] an elbow in the ribs and got through the surf.
"Once I was through the swell they put on the afterburners, I was shelled out the back and didn't see anyone again."