Kristian Blummenfelt was only passed fit to bid for IRONMAN World Championship glory on Friday – 24 hours later in St George, he was triathlon's new long-distance king.
The 28-year-old Norwegian, racing at the distance for just the second time in his life, finally collared Kiwi Braden Currie with just under nine miles remaining in Utah.
Blummenfelt had to show great patience as well as resilience to execute his gameplan, but it wasn't without a little help from some friends.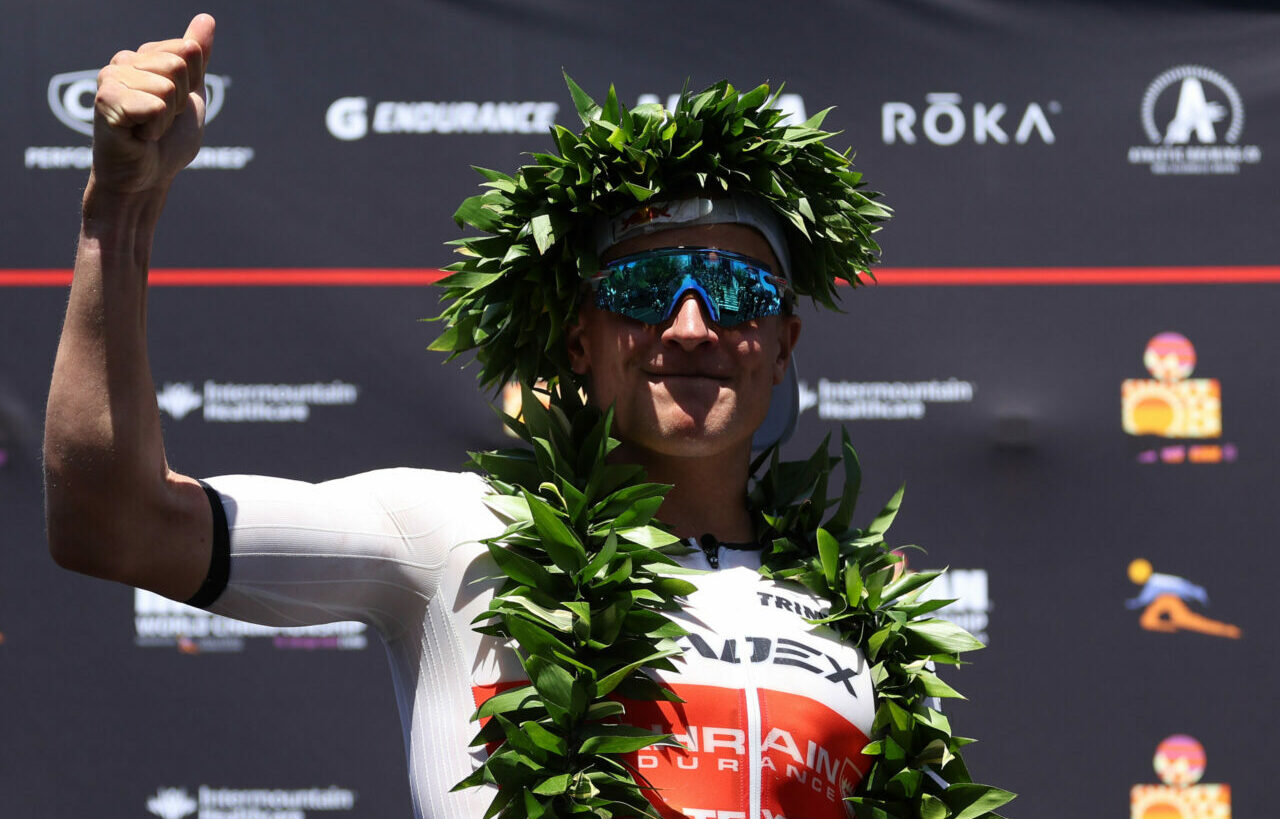 Coming out of the water 2:10 behind, Kristian found himself in no man's land – between the lead group of five and ahead of a powerful chasing pack headed by pro cyclist Cameron Wurf, Canadian superstar Lionel Sanders and 'Big Unit' Sam Long.
Wurf train 'a brutal effort'
Blu was eventually swept up by 'the Wurf train' late in the bike leg, and by the time the field reached T2 he was with Wurf and 'No Limits' as they positioned themselves for a glory bid.
Afterwards Blummenfelt explained how tough the day had been, and referenced the help he got from hopping on that Wurf train.
"That was awesome, but such a tough day on a brutal course. It was tough to get going in the swim and the bike was tough too.
"But luckily I was able to jump on the train of Cameron Wurf and he was surging hard up the hills – it was a brutal effort."
Kristian had a gameplan going into Saturday, but he had to throw it out of the window just a little to ensure he could make up a deficit of more than four minutes heading onto the run.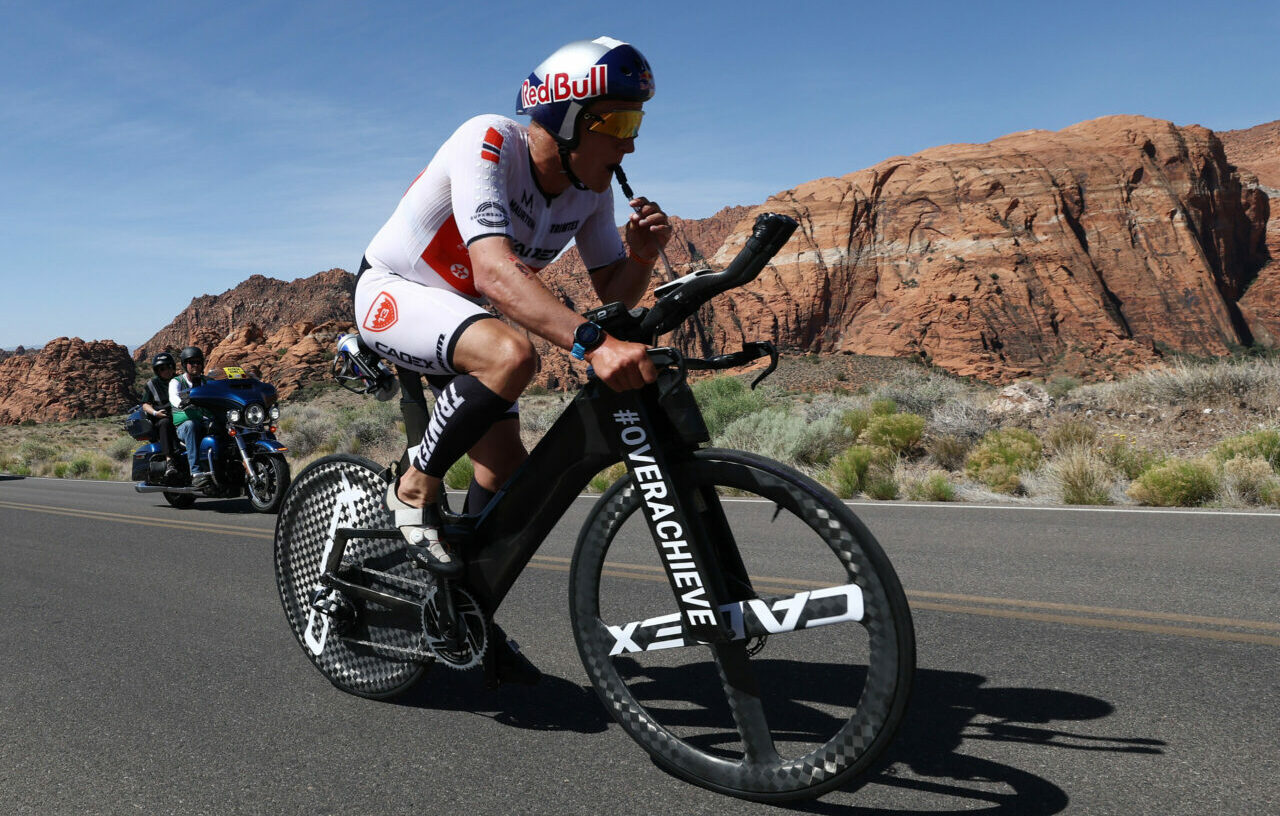 Running hard(er)
"I was expecting to do more like just under 4min/km pace as there were a lot of climbs," he explained.
"But I had to go out hard to catch the front guys. The first 10k, Braden Currie was running so strong and I was worried I was maybe going faster than I should. So I was relieved when I could see I was catching up."
As well as the sheer physical toll on Blummenfelt after what just have been a difficult week, he had the added pressure of months of hype around him and compatriot Gustav Iden. Understandably he was a very happy man to finally see the finish line, and justify that hype in the most emphatic way possible.
He siad: "Even when I went into the lead there was still a long way to go! But it was downhill the last 5k which made it a little bit easier.
"This is the greatest finish line I've ever known."