Norwegian sensation Kristian Blummenfelt, born in February 1994 in the southwestern coastal city of Bergen, has racked up a number of impressive accolades during the early stages of his career. In October 2022 he held the Olympic title, World Triathlon Championship Series world title and IRONMAN World Championship – all at the same time. He may have lost that IRONMAN crown with a third place finish at Kona – but three weeks later added the IRONMAN 70.3 World Championship to his collection in St George, Utah.
Plus a trio of IRONMAN 70.3 Middle East Championship titles, the fastest ever Ironman distance time AND that first ever Sub7 Ironman are just part of his incredible C.V. so far.
Coming from a self-proclaimed swimming background, Kristian also had talents beyond the pool as one of Norway's best junior distance runners. He competed at the European Cross Country Championships in 2011 as a junior.
Kristian's sporting hero was Norwegian swimmer Alexander Oen, a former 100m Breaststroke World Champion and Olympic silver medalist.
'Big Blu' admits his love for coffee, saying he 'needs one cup of coffee before he does anything', describes his main weakness as a 'short fuse if things don't go his way' and is a huge fan of fellow elite triathlete Alistair Brownlee – "He is the best athlete to ever be in the sport of triathlon. I love his attitude and mentality," says the Norwegian.
Career record and results
Kristian took home three Junior titles between 2010 and 2013 as part of the ETU European Junior Cup series, with victories and Brno (2011), Tabor (2012) and Antalya (2013) before making the step up to the senior ranks.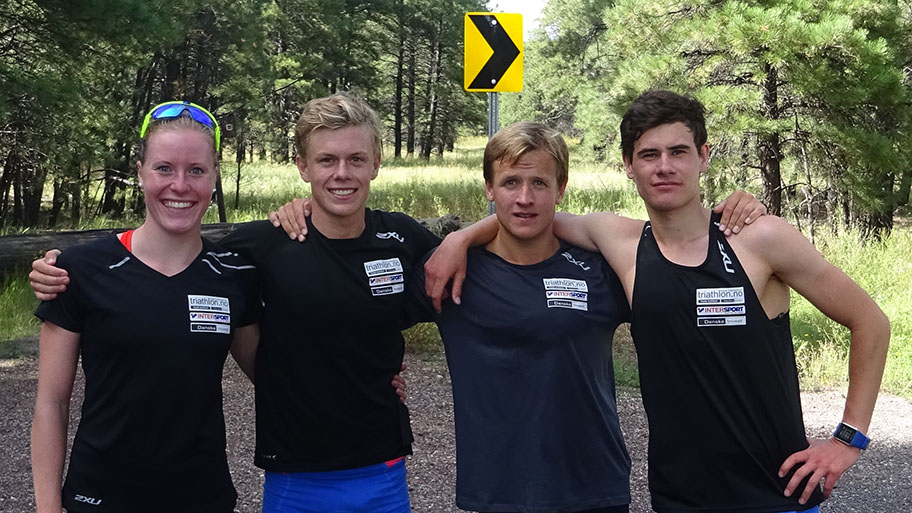 His first senior victory followed soon after in the Sprint Distance event at Tartu in 2013 and he added the Norwegian national title over the Olympic distance later that year – beating another future great Gustav Iden in the process. Kristian doubled up with another Norwegian title a year later – this time over the Sprint distance – again pipping Iden to the title. Victory at the Loutraki ETU European Cup added further success in 2014.
A second national title over the Olympic distance came in 2015 as he continued his success against Iden, before a breakout year in 2016 when he won ETU Madrid (Olympic), ITU Cagliari World Cup (Sprint), ITU Montreal World Cup (Sprint) and the Norwegian national (Sprint) title in addition to making a first Olympic appearance at the Rio Games.
2017 was a rare year without a short-course victory, though podiums in Yokohama, Montreal, Stockholm and the ITU World Triathlon Grand Final in Rotterdam earned him bronze in the overall standings. Blummenfelt was clearly progressing fast.
Kristian also made a first appearance on the IRONMAN 70.3 stage in 2017 in Bahrain – winning on debut. He seemed to enjoy the step up to the middle distance, winning again in Bahrain in 2018 and 2019, He also set an IRONMAN 70.3 world best time in the 2019 race, – a blistering 3:25:21. This was a year after he had set the previous record at the 2018 race by clocking 3:29:04.
It was 2021 when Kristian really set the triathlon world alight though, taking home both the Olympic and World Triathlon Championship Series titles in the same campaign, matching the achievement of Bermuda's Flora Duffy in women's racing.
And then in May 2022 came that incredible display at the rescheduled IRONMAN World Championship in St George when he ran through the field with a 2:38 marathon to take the crown on what was only his second attempt at the full distance.
Less than one month later Blummenfelt was again creating new levels in endurance sports, finishing an iron-distance race (with pacers) in an incredible time of 6:44:25 at the much-hyped Sub7Sub8 project in Germany.
October 2022 represented Kristian's first opportunity to race the IRONMAN World Championship in Kona, Hawaii. Despite breaking the previous course record by several minutes, he was beaten to the Ali'i Drive finish line by training partner, Gustav Iden, and young Frenchman, Sam Laidlow.
Haunted by a rare defeat, three weeks later Blummenfelt was back in Utah for the IRONMAN 70.3 World Championship, and once again topped the podium to add one of the few missing titles to his incredible Palmarès. To cap it all off, Blummenfelt finished 2022 as the number one ranked triathlete in the world, topping the PTO World Rankings.
Blummenfelt at the Olympics
Kristian's first attempt at Olympic triathlon glory came at the Rio de Janeiro Games in 2016. A solid swim saw the Norwegian just 20 seconds off the pace before he dropped back by a further minute from the leaders on the bike leg. Blummenfelt lost further time to eventual winner Alistair Brownlee on the run, finishing in a respectable 13th place on his Olympic debut – some two minutes and 30 seconds behind the British star. He was still early in his career though, and his sights had always been on Tokyo.
Kristian shone at the 2020 Olympic Games (delayed to 2021) in Tokyo, taking home the gold medal with a sensational display on the banks of Tokyo Bay. In a star-studded field, containing the likes of Great Britain's Jonny Brownlee and Alex Yee, France's Vincent Luis and compatriot Gustav Iden to name just a few, Blummenfelt started steadily with a mid-ranging swim which left him half a minute behind the leaders.
A solid bike leg brought the Norwegian back into contention before a blistering sub-30 run split propelled him to victory, 11 seconds ahead of Alex Yee and 20 seconds ahead of New Zealand's Hayden Wilde.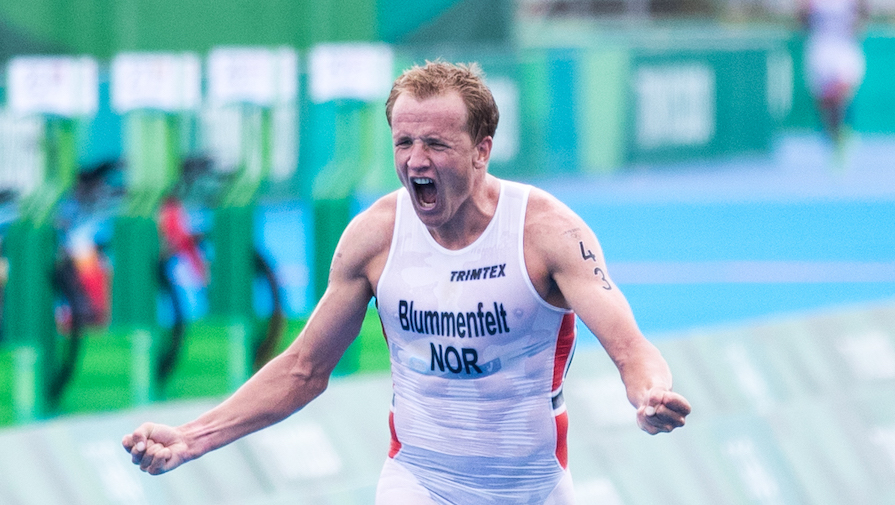 When discussing his victory in Tokyo with Tri247 in September 2021, Kristian said: "It's something we have been working towards for 10 years, since we started off with the youth national team in 2009, we had the 2020 Olympic Games in the mind. We had this long-term goal that either in Tokyo or actually in Paris as well, that is where we are supposed to perform and supposed to win."
Job done, and now on to Paris 2024 where Kristian hopes to defend his hard-earned title.
Fastest Ironman distance time
Blummenfelt made his eagerly-awaited full-distance debut at IRONMAN Cozumel in Mexico, and it would be worth the wait.
The Norwegian blasted his way to the fastest time ever for the distance – a stunning 7:21:12. Not bad for a first effort.
The Olympic Champion was aided significantly in the swim (c. 39 minutes!) by a strong current and then produced a 4:02 bike split before finishing with a 2:35 marathon. Blummenfelt's overall time bettered the 7:27:53 set by Jan Frodeno in his Tri Battle Royal vs Lionel Sanders some four months previously in Germany.
Blummenfelt is all in on Ironman in 2022, winning in St George ahead of the much-hyped Sub7 project and defending his crown in Kona.
Kristian Blummenfelt and Sub7
In January 2021, Blummenfelt, along with Alistair Brownlee, Lucy Charles-Barclay and Nicola Spirig, announced his intention to push the boundaries of triathlon excellence to never-before-seen levels. Sub7Sub8 was exactly what the name suggested – an attempt for a man to dip below 7 hours and a woman to dip below 8 for a full-distance event.
The project was staged in partnership with the Pho3nix Foundation – a non-profit organisation created with the sole purpose of promoting physical activity as a way to improve health and wellbeing among children with a particular focus on those in disadvantaged situations.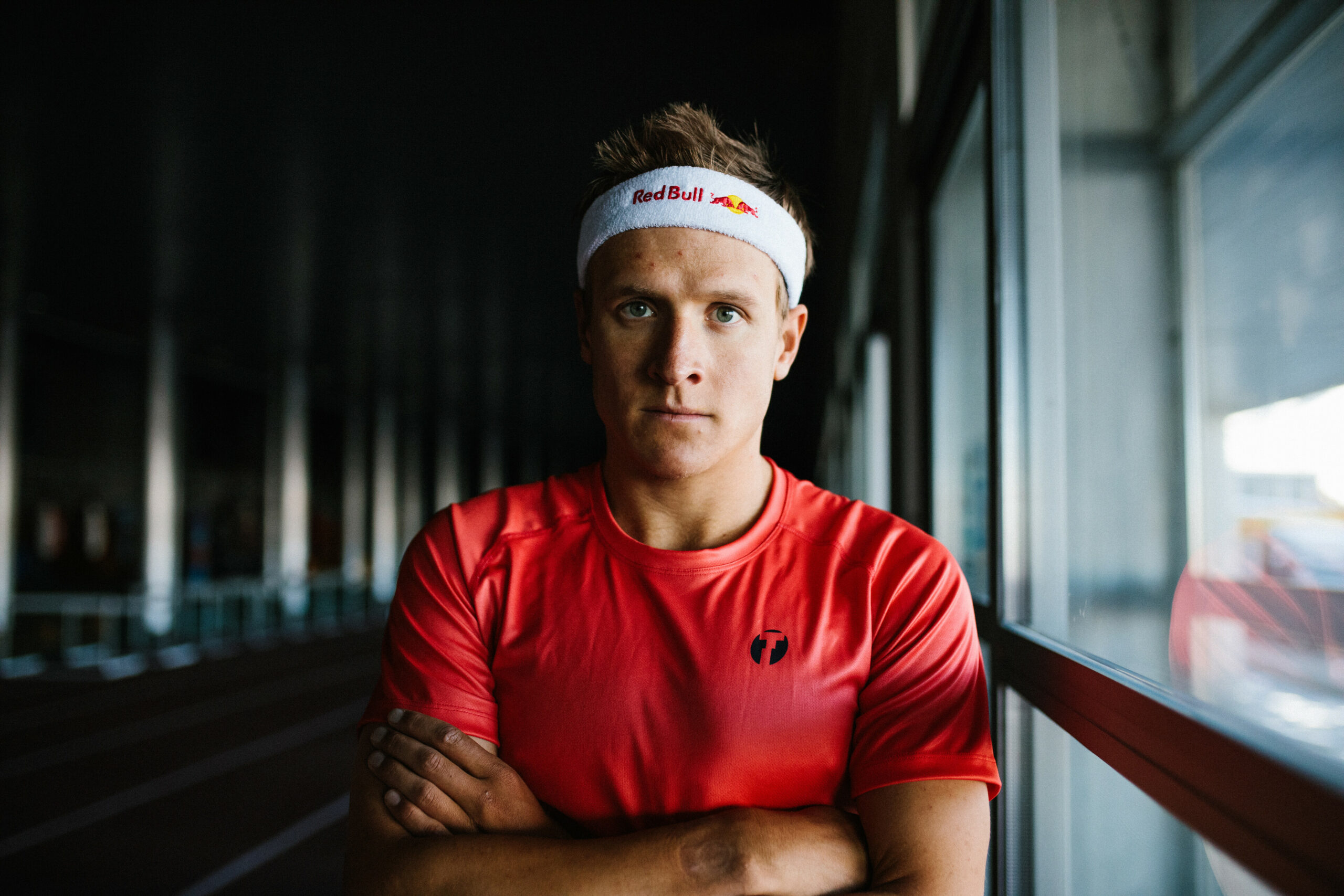 The date for the event was finally confirmed as Sunday June 5, 2022 at the Dekra Lausitzring near Dresden in Germany. Blummenfelt would race against Britain's Joe Skipper after Brownlee was forced to pull out because of a hip injury.
Blummenfelt led early on the swim with an advantage of around five minutes, but Skipper turned that deficit into a lead of c. two-and-a-half minutes with an incredible bike leg. The Norwegian though ran him down to win in a jaw-dropping time of 6:44:25. He had closed the show with a blistering 2:30:50 marathon.
Kristian Blummenfelt and family
Kristian is the son of mother Kate and father Trond.
Kate, in an interview with Norway Today after Kristian's Olympic victory in 2021 described his son's sporting dream as 'becoming a goalkeeper for Rosenborg' rather than Olympic glory.
His father says: "He was never pressured into a single training session, he has always made his own choices, driven by his talent to the maximum. Nobody pushed him. Everything has been voluntary."
Kristian Blummenfelt gear
In the water, Kristian has partnered with Deboer – describing the brand as the "best and fastest wetsuits in the world currently.'
When on two wheels, Blummenfelt works with cycling brand CADEX. During his 2021 WTCS victory in Edmonton, the Norwegian rode a CADEX WheelSystem with a 65 rear wheel and 42 front wheel, both set up with CADEX Race 25 tubeless tires – the same setup he used during his Olympic victory.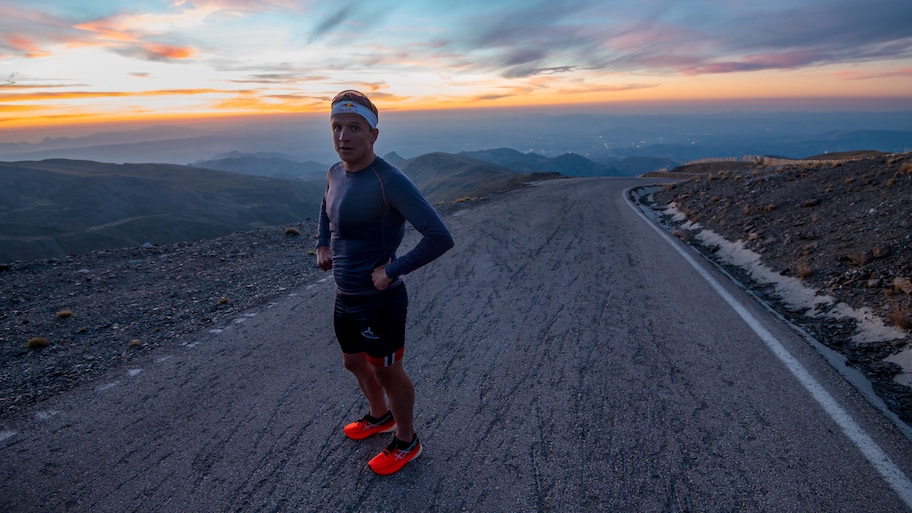 The Olympic Champion wore ASICS Metaspeed Sky during the run discipline in Tokyo, as did fellow Olympic Champion Flora Duffy. In December 2021 Blummenfelt announced he was officially joining ASICS as a global ambassador. However, after the 2022 triathlon season ended, Blummenfelt moved to ON, where he will now race alongside fellow countryman Gustav Iden.
Blummenfelt lists his other partners as Texaco, Red Bull, Supersapiens, Oakley and Trimtex. He is part of the Bahrain 13 Endurance Team.
In 2022, Blummenfelt co-founded Santara Tech alongside training partner Gustav Iden, coach Olav Aleksander Bu and Adam Acworth.