Olympic and IRONMAN World Champion Kristian Blummenfelt and 70.3 World Champion Gustav Iden are the clear favourites for the men's race at Kona on Saturday.
The Norwegian duo are now famed for their scientific approach and their debut on the Big Island has coincided with the next stage in the development of that.
For along with their coach Olav Aleksander Bu and manager Adam Acworth they've founded Santara Tech, with the official launch taking place this week.
It comprises a team of elite athletes, sport scientists, data analysts, coaches and sports marketing professionals with the stated aim of driving innovation and performance in endurance sport further and faster than ever before.
Given what they've achieved already it's a fascinating concept and here at TRI247 we were keen to delve deeper so we sat down with the Norwegian team to get more details.
Future pathway?
Bu's role has been instrumental in the pair holding multiple world titles and breaking long-standing records and for a little more background on his input and influence check out a series of articles we did with him earlier in the year.
But it's abundantly clear that Blummenfelt and Iden have clearly completely bought into the project too, with both suggesting it could be a path they follow after they've retired.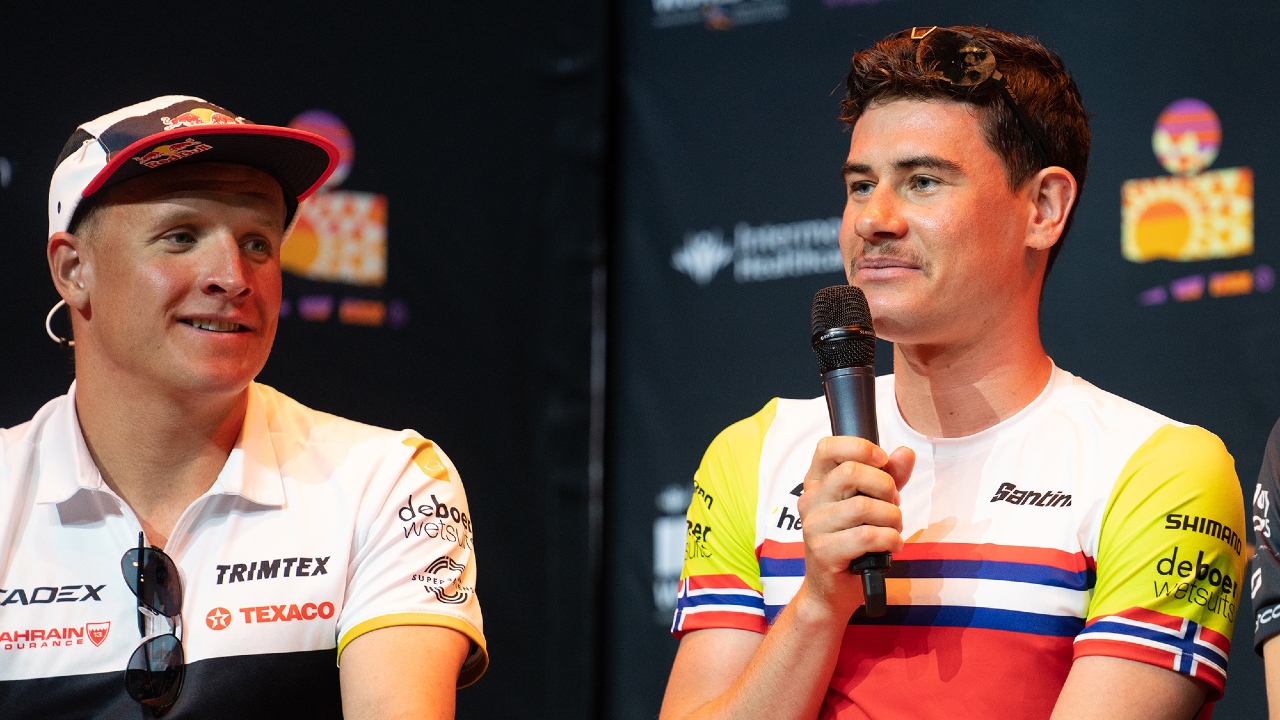 Kristian told me: "I think Santara Tech is a natural progression and it maybe also formalises it a little bit more. It's the way we have been working with our partners and a lot of them really see the value in the way we can improve their products by giving feedback – they have almost me and Gustav as their personal testers.
"But it works both ways – it's not just that we give them feedback on their product but they really help us with our performances because we get our hands on the prototypes quicker than ever.
"For example, Olav wanted to have some specific extra readings on the sensor from VO2 Master and within a few weeks Peter [O'Brien, CEO] came back with a new prototype that measured exactly what Olav was asking for.
"In this way we always have sensors that are at least one step in front of what everyone else has access to.
"Even when they get access to it, it still takes time to understand how to use it properly and we are then kind of on to the next one.
"So from the performance side I think it's really helping me and us as a group in terms of getting a better understanding of where we're standing."
'Big Blu' also suggested it's an area he might move into when the time comes to hang up his trisuit.
"I guess it's important as an athlete to also be aware that one day you will move away from just the athletic side and it's cool to have a potentially smooth transition there – even though it's hopefully like ten years until that day!
"I really enjoy it and it is really the best of the best people we get to meet too. It's really inspiring and together we can kind of raise the bar."
That was echoed by Iden, who added: "Santara Tech is an opportunity for myself and Kristian to use our unique experiences, skills and network to create a path into business that has the potential to outlast our competitive years in triathlon, while leaving a lasting and positive impact on the growth and development in triathlon and across the board in endurance sport."
Driving force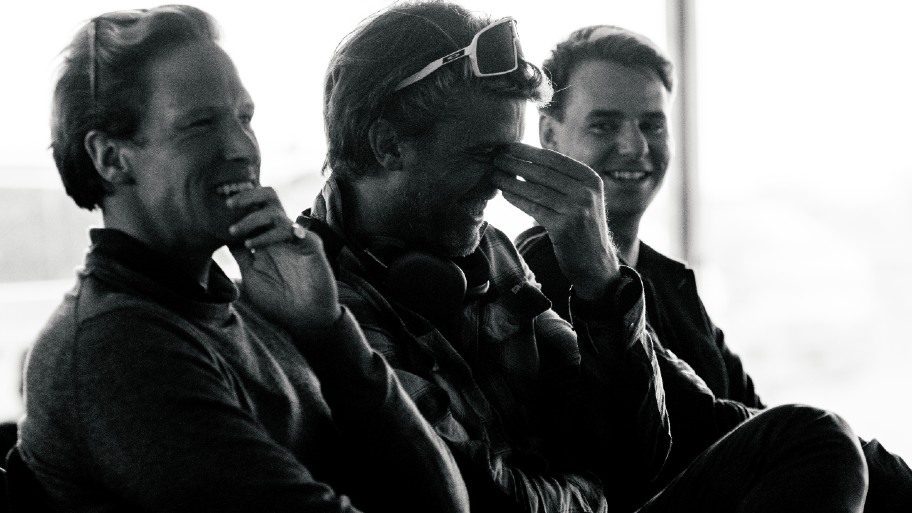 Bu's entrepreneurial background and constant quest for improvements has seen him drive the project by building up a portfolio of partners to work with – and bringing that all together is something we talk about in part two of this interview.
Santara Tech is already aligned with the likes of Moxy, VO2 Master, FORM, Maurten, Body Rocket, deboer and greenTEG (CORE) among others, with unprecedented access and insight to power innovation, develop unique and superior products, while also looking at marketing opportunities and 'telling the story' – something we'll hear much more about as we follow this project over the coming months.
Bu explained: "For sport brands, coaches and athletes, the challenge to stay innovative and ahead of the game is a constant one. By using gold standard methods and equipment to test on the world's best athletes in real training and competitive environments, Santara Tech has developed the means of mining crucial information in environments that really matter.
"For our partners, Santara Tech offers rapid testing and prototyping, immediate feedback, quick changes to protocols, effective optimisation of products and a clear strategy around how to use a product to develop performance."
That was underlined by Moxy's CEO Roger Schmitz who said: "Being able to harbour data from the world's leading endurance athletes and sports scientists has been a game changer."
It's a fascinating next step and one we'll be keeping a close eye on not just this weekend but between now and Paris 2024.