Olav Aleksander Bu is credited with being one of the key catalysts behind Norway's incredible rise up the triathlon ladder. The data guru who has transformed the swim-bike-run landscape.
But how did this talented entrepreneur engineer such a difference? To find out, we sat down for an in-depth chat with him while he was at his latest training camp at altitude in Sierra Nevada. And we rewound right to the start of his journey, well before triathlon was ever on the radar.
Much has been made of his athletes' work ethic – but his own is arguably just as important, and he told us how it was ingrained.
"I grew up on a farm and I had to participate in the chores from a very early age, even though I probably had a lot of other ideas about what I wanted to do!
"I remember one summer where I was frustrated seeing a lot of my friends playing around and having fun while I still had to complete my tasks. But I can say now I'm very happy for that because I think that it taught me many things that I wouldn't have had otherwise."
Inquisitive mind
And his passion for technology also started on that same farm.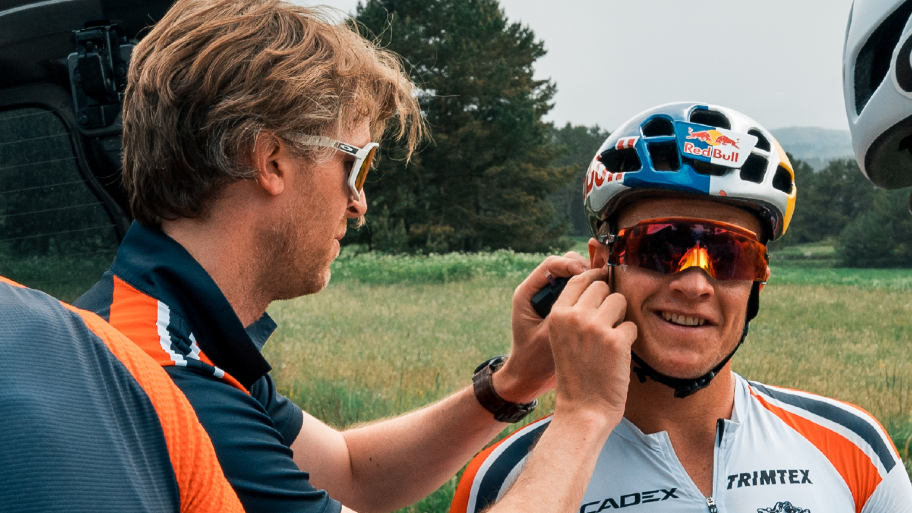 "As a kid, I was very interested in technology and innovating stuff, without actually thinking that it was about technology or innovation. It just fascinated me.
"I'd take things apart and analyse them – though I wouldn't always put them back together exactly the same way.
"So later on, fast-forwarding, I went on to take a professional degree in electronics engineering and started my first business in 2006. I had some ideas that I really wanted to materialise.
"I sold that first company in 2008, 2009, I think. And then I built another company with part of the funding. And that became my path, building more companies. I've exited some of them, am an owner still in some of them and have some new companies that I am even now developing today."
Guiding lights
At that point, Olav's big sporting interest had been sailing.
"But in 2011, we had an event which got me where I thought, okay, I should get more into endurance instead. The Norseman Xtreme Triathlon was virtually next door to where I grew up and our farm. Eidfjord, of course, is probably known to many of your readers.
"But triathlon was very different to sailing, which is an extremely explosive sport where maybe you do something all out for a couple of seconds before you're outside just sailing on target speed again.
"I went from that to doing one of the sports that has the most repetitions – you are pedalling at 90rpm for hours or running at 180 strides per minute, hour and hour again.
"It was a huge change for me, but I repeated what I'd done when I wanted to build my first business.
"That was to find someone to be my mentor, my guiding star. It was actually the CFO of PricewaterhouseCoopers who agreed to be my mentor in business.
"So in 2011, I thought, okay, when I want to go from sailing to triathlon, who is one of the biggest authorities in endurance sports? And luckily, we had Dr Ørjan Madsen in Norway.
"He was one of the guys building up the Olympic Federation and considered one of the leading authorities in altitude training as well as being an Olympic swimmer himself, and he'd written books used worldwide.
'Not the typical student'
"So he agreed to be my mentor, let's say, in physiology and endurance – and my coach there. So I was fortunate to be able to convince him to help me with that. And he was also then a coach with the Norwegian Triathlon Federation, together with Arild Tveiten."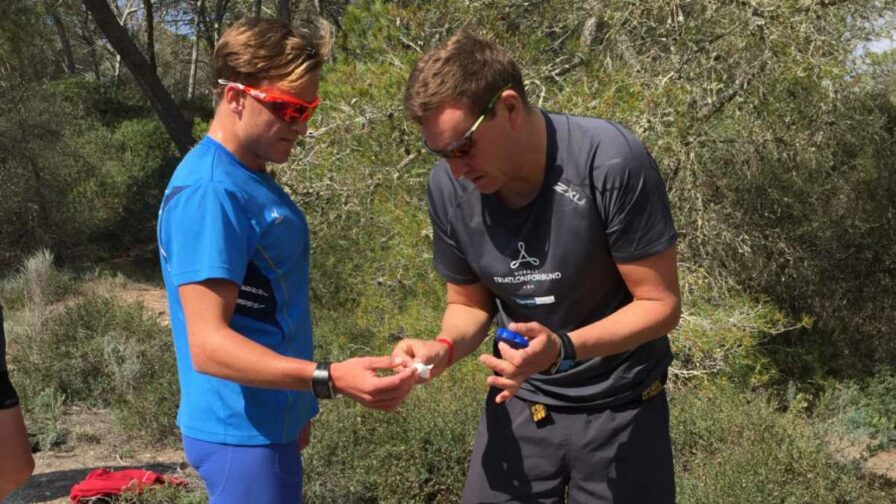 But did Olav's new mentor know just what he was letting himself in for, guiding what would prove to be one of the most curious and sharpest minds around?
"Of course, I was not the typical student or let's say normal athlete that just said 'okay, this is my plan and I do it'. As I did with anything else in life, I started to ask questions. Why is it like this? How do we know that if I'm going to do this, I will get these results and so on.
"I like to joke that he's a little bit thin-haired on top today and that basically he pulled out his hair in frustration of having such a difficult athlete and a student! But he's still my mentor and close friend to this day.
"And I think eventually, as we moved on, he saw that I had some skills that he thought could be very valuable for sports moving forward."
It's fair to say that's something of an understatement and we'll find out more in part two of the interview as Olav starts to work more closely with Tveiten, Kristian Blummenfelt and the whole Norwegian team.
Olav Aleksander Bu TRI247 interview:
Part 1: From tractors to triathlon – how it started