The focus in our earlier interviews with Olav Aleksander Bu has been on his athletes – the Norwegians who have taken triathlon to new heights – and also how he and those working alongside him have helped them do that.
But he insisted that there should also be acknowledgement of the myriad of tech companies which have collaborated throughout to make everything from Olympic gold medals to those eye-popping Ironman times possible.
Looking back on the outstanding Pho3nix film charting Kristian Blummenfelt's groundbreaking 7:21:12 time at Cozumel in November, it was clear towards the end that Olav became understandably emotional about the sacrifices those around both he and Blummenfelt had made.
First of all was his family, made all the more difficult by the COVID pandemic, which necessitated more time away from his wife and two young children than would normally have been the case. But it went way beyond that too – as he explained:
"I would say I have a rather special relationship with all of the guys because we've been working so closely over the last Olympic cycle.
"They made a bit of fun when I said that, well, I need to go home to my wife and two kids. I have a daughter who is a year-and-a-half old and a son who is four-and-a-half.
"So when I said 'guys I need to go home from my family', they are saying 'But we are your family' and, of course, yeah, sure. I agree!
"I should probably not say this, but the last year and probably this, I will spend more time with athletes than I am doing with my own family, which makes me a little bit sad. But that's just how it is. We are all in – everybody is – and you can't spend time on that either because if I'm going to think about my family all the time, I'm not going to be very productive."
Humble but very competitive
And when asked about the characters in his 'adopted' family, it's evident there's an incredibly close bond.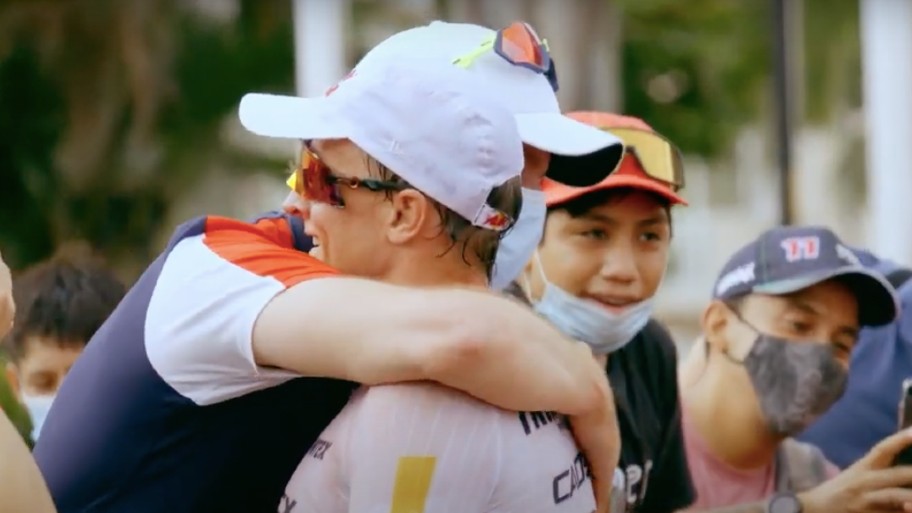 "Kristian is so absolutely dedicated, both in mind and in training to just being the best.
"And at the same time also he is caring for the people that are around him. But he's ambitious. Humble but very competitive, which I think is required.
"And that's the same for the rest of the guys. That's the same for me also. I want to be the best in what I do, so that's a good match.
"Norway is a small country – the size of smaller cities around in the world in terms of population.
"But that creates a fantastic environment for training and so on, where they push each other. I'd say it's invaluable, a very important aspect of the culture."
Teamwork the key
Just as crucial has been the support of those who have added to that culture and helped Norway be at the cutting edge in terms of taking things to new levels.
Olav tells us: "The thing that I want to add here is that where you're trying to become a little bit better, it has a huge cost and very often it's not about the money, but it's actually more about where do you find it and how do you implement it into your program to make sure that you are able to get rewards for that huge investment?
"It takes 20% of effort to get to 80%. The last 20% takes 80% of effort.
"And while we are working so hard this is not a solo show – I have so many people around me that I'm spending time with.
"Every week we discuss different scenarios. How can we do this better? Getting their perspective, having good discussions from everyone at the Olympic Federation.
"And my family, I know how tired sometimes my wife can be – we have two kids with a lot of energy and it takes a lot of effort to make sure that they doesn't go completely bananas.
"And everyone around us helps too – her family, my family, her friends – they are all putting so much effort in to make it possible for me to do my job.
"But so many other people are investing their time and helping with the research. These sponsors – or I should say partners – believe in us.
"For example, you have Stryd in Colorado. They're working on the next prototype and spending so much time with us.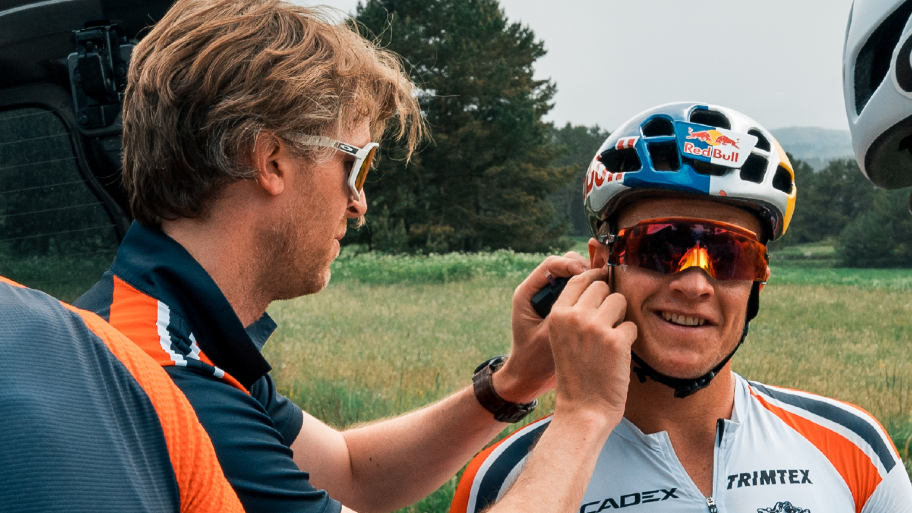 "VO2 Master are the same – Peter [O'Brien, CEO] flew out of Canada to stay two weeks with us, working on the next version.
"There are so many others doing exactly the same. The $2,000 bottle of water mentioned in The New York Times article, that's very expensive water that Kristian was drinking! It's not money that we have. We are a small team with limited resources.
"We need people and we are so fortunate that those around us believe in us. And sure we're going to make mistakes. There are races we won't win.
Positive energy
"Even here at training camp in Sierra Nevada, people are so friendly and we are trying to be as equally friendly back again also with them. All this adds to the energy, adds to what we can do."
And while Olav is quick to give credit to others, it's clear these relationships work both ways.
As he admits: "It's not like we are just getting shoes from ASICS – we are working with them to see how we can advance the understanding of triathlon shoes and make them faster.
"With Giant, what can we do better with the bikes? Of course there's a longer turnover time because there's quite advanced production.
"But there are so many people that are investing so much time into this that I think that we wouldn't be able to take out so much energy from ourselves without that.
"When I got emotional in Cozumel sitting there, it wasn't about the race. That was over. But it was thinking about my wife and family and everybody that is involved.
"We are just fortunate to be, let's say, in the spotlight."
The final part of our series with Olav puts the spotlight on what comes next for his athletes, starting with Kristian Blummenfelt's upcoming appearance at Ironman 70.3 Dubai.
Olav Aleksander Bu TRI247 interview: