As we found out in part one of our interview, a fascination with technology and a strong work ethic were in evidence very early in life for Olav Aleksander Bu.
An entrepreneur and engineer, he transitioned into the world of triathlon and, with the help of mentor Dr Ørjan Madsen, soon began to make his mark.
He linked up with Arild Tveiten, Sports Director of the Norwegian Triathlon Federation, ahead of the 2016 Rio Olympics – with an initial brief to shadow Kristian Blummenfelt and the Norwegian team.
Olav takes up the story, explaining: "It was Dr Madsen's idea that I should get more involved in the coaching and science side. So in 2015, after being tutored by him, I started to look at how we could merge technology and physiology to get new insights into what's actually happening with the athletes – and in real time.
"It was about asking 'what can we improve moving from Rio towards Tokyo?'. That was where I'll say the journey together with first Kristian and Arild and then eventually the rest of the team started."
Intensity control proves the key
His role was observational to begin with, but soon became much more hands-on.
"If I were to summarise it in a few words, I think the biggest change that happened from Rio towards Tokyo would be individualisation and intensity control or understanding.
"What we have to remember is that the workout is a workout. It's not racing. The difference between workout and racing is that very often workouts are interval-based.
"You have rest in between – and triathlon is even more complex as you have three sports. You never do just swimming, biking, running. Maybe not never, but very seldom do you go straight from the swim to the bike, from the bike to the run.
"And that allows people also to push much harder [in training] than necessarily what would be ideal for them.
"So actually one of the biggest changes that happened for all three triathletes [Blummefelt, Gustav Iden and Casper Stornes] was that one, we started how to individualise the training for them and secondly, we made sure also that they got the right intensity to get the response that we were looking to develop in each of the athletes."
Trusting the numbers
A key to that was being able to collect the data so efficiently but Bu admits that initially they had to tread cautiously to confirm the results they were getting, before making significant changes.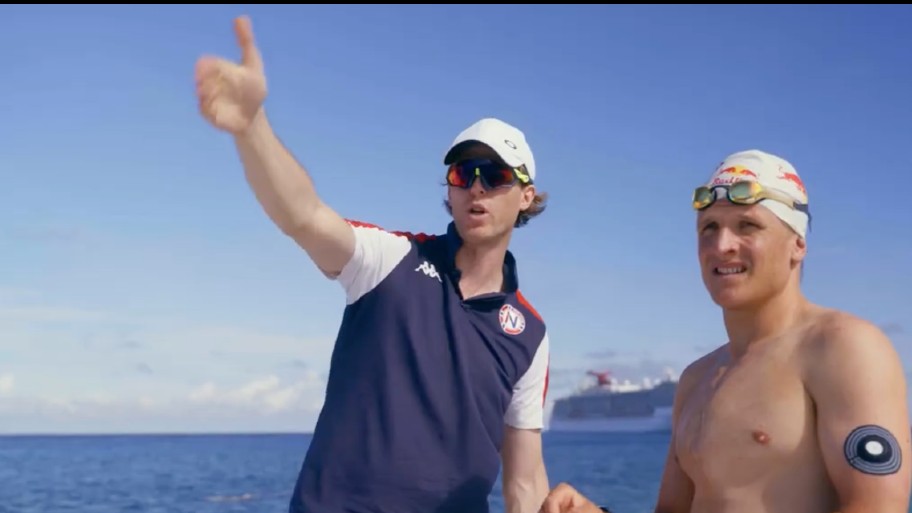 "Even shadowing Kristian into Rio, I was already discussing his profile with Dr Madsen.
"But a lot of the profiling is based on what things look like from an ideal perspective, not necessarily applicable to a race perspective.
"I remember when we looked through his profile, yes, sure, Kristian, could do big numbers. He could do that in workouts and these kind of things on swimming and biking and running and so on.
"But when we looked at how he was burning energy or glycogen and focussed on sustainable power output or as a sustainable speed that Kristian can hold out here, we realised we were overestimating it by more than, let's say around 20% of what we actually can do.
"So often in many of the races you see people, they go fast on the swim, they come out, they go fast on the bike and then they start to run and begin start to slow down because basically they're coming close to depletion.
"It wasn't as if looking at lactate was something new. It's been around for ages."
Step by step process
But having found Blummenfelt was burning too much glycogen too early, Bu started to think about adjusting the training – "to make sure the intensity was right".
Before the changes were implemented, the initial findings were first confirmed.
"We did other tests the same year. This was after the Olympics – we might have done the first in October and then maybe the next one somewhere late in November.
"But basically we saw the numbers were the same. There weren't any errors in the previous measurements.
"So I said we probably have to start to swim slower, bike slower, make the workout models a little different. I made a strategy for how to implement all these kinds of things gradually into the schedule.
"And from there, basically, I think that's how the big changes started to happen. It evolved from that point and became like a positive reinforcement. You saw that in the training – things were really starting to change, you feel more powerful and so on – and suddenly you do understand something is really starting to happen here.
"And from there, towards the end of our camp in Sierra Nevada, that was spring 2017, they went through a significant transition when it came to the ability to produce power over time, less fatigue and all these kind of things.
"So that became like, okay, this works. And from there, of course, it was important for me not to be the bottleneck in the system. So I had to teach the athletes the fundamental skills, to also do quite a lot of these measurements themselves too.
"That meant I could then spend more time in the field. And this basically is how I've been working with the athletes ever since. It's always been important for me to educate athletes and raise the level of competence they have so they can also participate, do these measurements themselves so that I also can start to work on new areas where we see that there is also room for development."
Of course the results were dramatic – and how telling were the manner of those most high-profile performances?
Think of Blummenfelt powering clear of Alex Yee on the run to win the Olympic gold medal in Tokyo. Gustav Iden producing the best bike and run splits when defending his 70.3 World Championship crown. And then both men making the world sit up again with their respective debuts at the Ironman distance, Blummenfelt's most devastating work came right at the end of the race.
Stornes shows the way
Those times – Iden's 7:42:57 as he surged ahead of Lionel Sanders in the last 10 miles of the run in Florida and Blummenfelt's 7:21:12 at Cozumel – may have surprised many, but not Olav, nor the athletes themselves. Because by then they'd already collected some invaluable data from Casper Stornes' Iron-distance debut.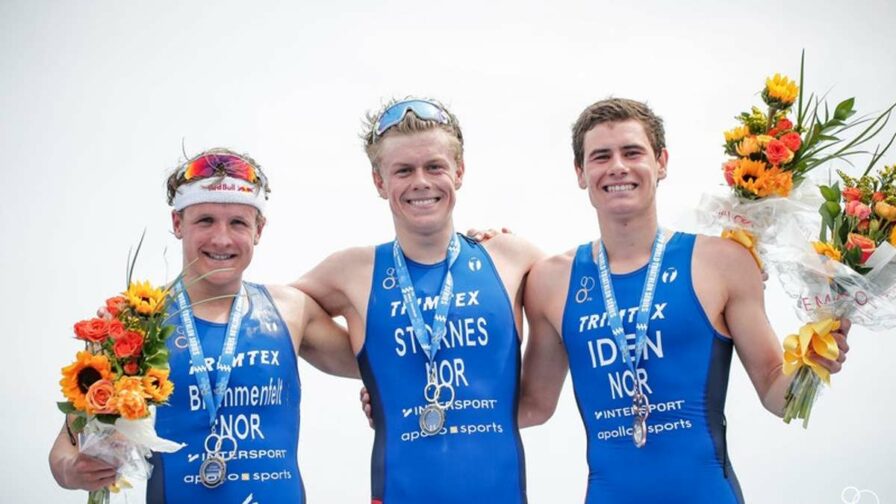 That was in mid-August last year – the record books show a DNF but the significance was far, far greater. In many ways it established the DNA for what was to come and gave so much to the team as a whole.
Olav takes up the story. "We already had a very good indication with Casper two weeks after the Olympics. He raced on the front at Frankfurt and unfortunately early on the bike, he lost all his nutrition, let's say a rookie mistake.
"But he decided he's just going to continue to push just to see how far he could go. And that day, of course, it was Patrik Nilsson who became the European champion.
"Casper was there in the front all the way up to I think like 30K out on the run before he basically bonked or just had it to throw in the white flag. So already we had a very good understanding of, okay, this is where we are.
"So then Gustav was next up. He was racing in Florida. And of course, everybody knows how that went. That was his long-distance debut. And he was already very close to the Ironman world record at the time."
Then came Blummenfelt, at Cozumel. And that's a day we'll get Olav's insight on in the next part of the interview.
Olav Aleksander Bu TRI247 interview: