When Kristian Blummenfelt scorched to golden glory for Norway in Tokyo in July, it was the culmination of more than a decade of planning.
As 'Big Blu' made that 'superhuman' (per Alex Yee) surge to claim top spot on the podium in Japan, it provided another magical moment for Norwegian triathlon. It was the latest glorious chapter for a 'golden generation'.
In 2018 Blummenfelt, along with team-mates Casper Stornes and Gustav Iden, did something unprecedented in Bermuda – becoming the first men's team to lock out a WTS podium. The Norwegians had served notice on the world that they were coming, and they were coming to win.
"It was just like in training, it has been just like this all winter," said Iden immediately after that race.
"We have done this almost every day, so it is just unbelievable to do it in a competition as well. I don't think many people thought that it was possible four years ago, but we are here and we are ready to take on the world."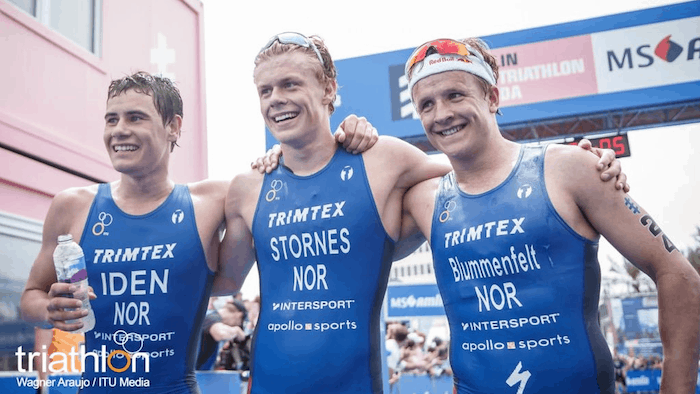 A year later in 2019, Iden himself delivered on his own rich promise with an astonishing performance to claim victory in the IRONMAN 70.3 World Championship in Nice. In December 2020 he would again repel the world's best in the PTO 2020 Championship in Daytona.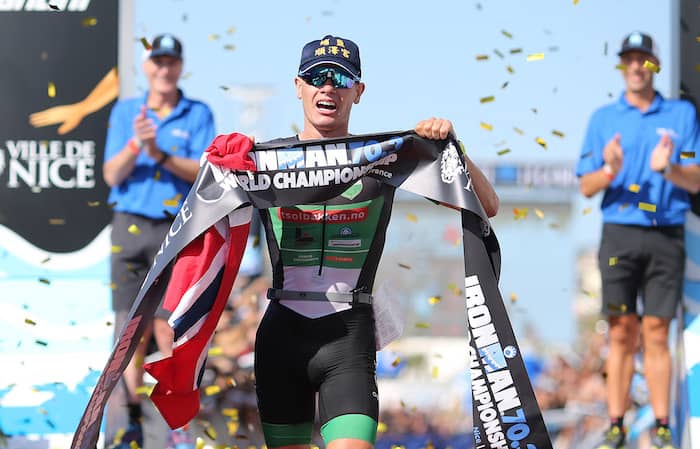 Then came Tokyo in July 2021, and Blummenfelt's lung-bursting blitz to gold.
In the countdown to that brutal race in the Japanese capital, Blummenfelt himself had said: "It's been something we've been working [towards] for more than 10 years, and finally we're going to get the chance now this summer and it's going to be very special."
So why all of a sudden is Norway sweeping all before it in the triathlon world? How did this 'golden generation' maximise its potential?
To find the answers, we spoke to Arild Tveiten, the man who has masterminded a nation's triathlon rise over the past decade as Sports Director of the Norwegian Triathlon Federation. It is a story which began back in 2010.
2010 – how it all started for Norway
"I met Kristian and Gustav on a training weekend where I was invited to help in 2010, and in 2011 I met Casper. In the beginning, they took care of their own training and I didn't have any influence on it, before I started work as Kristian's coach in 2011.
"Then I was hired as the Sport Director/National Coach in 2012, and I started working more with Gustav and Casper."
Right from the start Tveiten saw huge potential in Blummenfelt in particular, while the development would be more gradual for Iden and Stornes.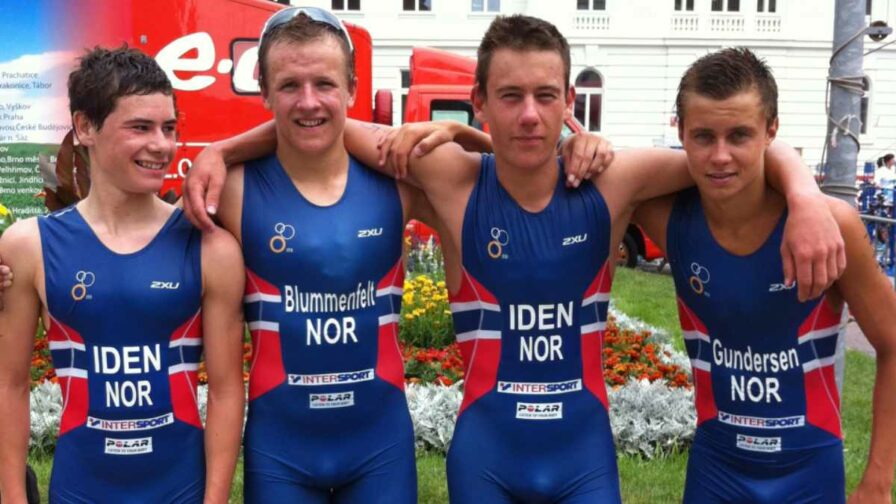 "From the start they where very motivated to train a lot, but in the beginning it was Kristian where we saw the biggest potential, as he had a swimming background, and was strong on the run from the start.
"Both Gustav and Casper had at that time just started swimming and to say it gently, they both had room for improvement in the water!
"So what I saw was young motivated athletes, who very early understood that they needed to do the work if they want to be successful. And that was their biggest talent.
"Of course they had talent for endurance sports, but that doesn't help if you don't have the big inner motivation and are willing to do the work that is needed."
No limits – we are here to win
When Tveiten and his young guns began their journey to the top together, the coach had to set the boundaries, namely none in terms of what might be achieved. The mindset which shines through in them today – 'we are coming to win, we expect to win' – was instilled early.
"I had at that time decided that if I should take this job, I would only do it if I did 100% and with the goal of creating the best national team in the world," said Arild.
"I used to be on the national team early in my career, and at that time we put too many limits on ourselves: it was too cold in Norway; we didn't have the money and so on. Just bad excuses.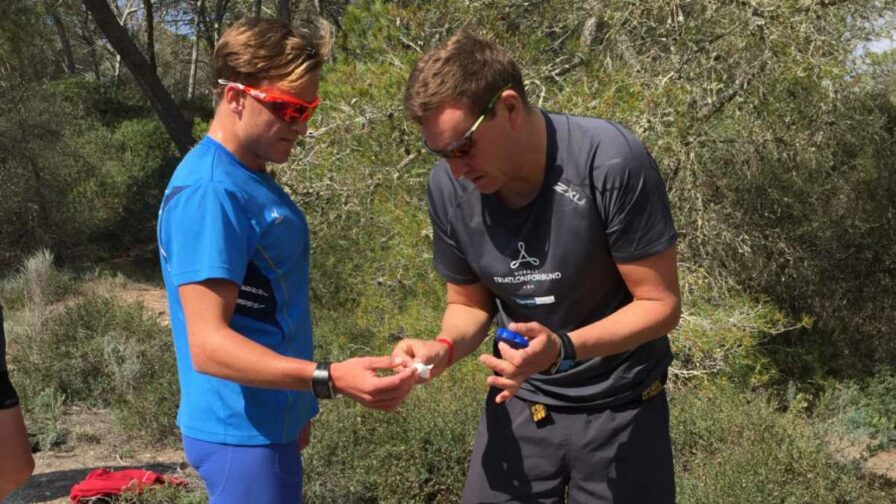 "What did I learn from that? That I would never put any limit for myself as a coach or the athletes I coach. So that is something I was very clear on from the beginning of this journey: Never put any limit for you and the team, and the goal is to be the best in the world."
Those standards apply not just to Tveiten's brilliantly talented proteges, they apply to him too. And they apply every single day.
"Of course that has a consequence," he explained.
"First I need to try every day to be a better coach and always develop, and the same thing applies to the athletes in the team too.
"The standard to get on the team from a performance perspective is not especially high. But the standard in terms of internal motivation and work ethic are extremely high. If you are not willing to do the work, you can't be on the team."
A Big Bluprint for success
With three budding superstars all growing at different speeds, the dynamic within the team is important. In some ways it has evolved and changed, in others not.
Tveiten said: "Kristian is in many ways still the leading star in the way that he sets the standard in training and is someone everyone looks up too. They know that if they follow Kristian in training they are among the best in the world.
"And we see now that we have more athletes who can keep up with Kristian in parts of training, and that changes the dynamic in training."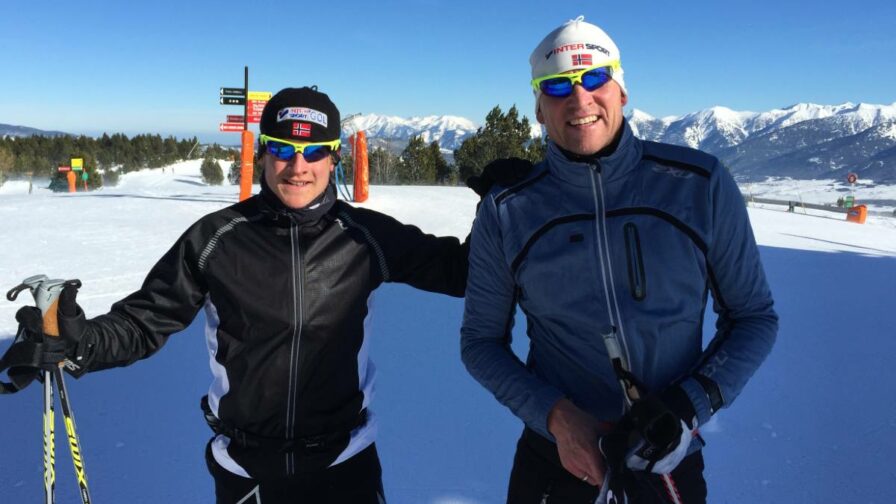 If you look at Norway's incredible success in recent years, you might imagine there is not only Tveiten pulling the strings, but also a huge backroom team. You could not be more wrong – a fact of which he is rightly and fiercely proud.
"Believe it or not we are very small. It's me as the Sports Director and Head Coach, and then we have the sports scientist, Olav Aleksander Bu. We also have two part-time coaches, but they have mainly been working with the non-Olympic athletes. It's me and Olav Aleksander who worked closely with the athletes leading up to the Olympics."
Arild Tveiten TRI247 Interview
Part 1: The early years, building a dynasty