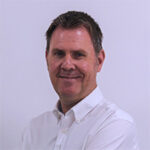 Graham Shaw
Editor-In-Chief
Graham has been involved with TRI247 & RUN247 since the summer of 2021. Since then he has provided strategic direction for all news and is passionate about the growth of triathlon as a fan sport.
Graham Shaw is a vastly experienced sports writer, digital editor and senior executive with almost 30 years of top-level online experience. 
 Shaw has been in charge of running the some of the world's biggest sports websites during the past three decades, building huge audiences and winning several awards along the way. 
 After beginning his journalistic career in print with the Manchester Evening News group and then the Hull Daily Mail, Shaw moved into digital publishing in 1996 as launch deputy editor of Sportinglife.com. He would become editor in October 1997. 
 Over the next 15 years Shaw would build Sportinglife.com into one of the UK's biggest digital sports brands, dominating the horse racing space in particular and blazing a trail with innovative live coverage of football. This included being voted Sports Website of the Year in 2001. 
 Also in his remit during this time was acting as Editor-In-Chief for the 365 network of sites, which included Football365, PlanetF1, PlanetRugby, Cricket365, Golf365 and Tennis365. 
 Eventually the network was acquired by Sky Sports Digital Media in late 2006 for £96million, and Shaw spent the next six years running all of those brands while now under the Sky Sports umbrella. 
  In 2012 Graham left Sky Sports to become Global Editor-in-Chief for Goal.com – the world's biggest football website – published in 18 different languages and 37 different territories. 
 Shaw and his team powered huge growth for Goal, from 29million unique users per month in 2012 to 67million in the summer of 2014. Soon after, he was promoted to become GM for Portals for Perform Group (now DAZN) – including Sporting News, Spox in Germany and Voetbalzone in the Netherlands. He oversaw the launch of Sporting News into Australia during this period. 
 During his time at DAZN, Graham also worked closely with the National Football League (NFL), the National Basketball Association (NBA) and the PGA Tour – overseeing the running of local-language editions for each in Australia, Germany and Japan. 
 In 2017 Shaw decided to leave DAZN to set up his own business at Sport Acuity – providing professional services to the sports industry. This includes high-level audience development strategy, content production for governing bodies and rights management. 
 Sport Acuity has worked with a slew of major bodies including among others UEFA, European Professional Club Rugby, the Professional Triathletes Organisation and also major motorsports series. 
 Shaw has also provided strategic input to a number of major independent sports and betting brands, including Sky Bet, Minute Media, Checkd Group and the Planet Sport network. 
 While strategy is a key part of Graham's life these days, he also still does provide hands-on content production where relevant to benefit his projects. Recently he has been part of the English language team at GPFans.com which has powered 100% year-on-year growth. 
 Graham has been involved with TRI247 since the summer of 2021, when Sport Acuity took a key role in the business. Since then he has provided key strategic input to aid the website's growth as well as being a key part of the content production team.