In the first parts of our interview with coach and sports scientist Olav Aleksander Bu, we've tracked his work with Norway's elite triathletes which last year included Olympic gold, a 70.3 World Championship and some staggering Ironman debuts.
Those achievements attracted the attention of none other than the New York Times earlier this year and this quote from Bu rounded off the article:
"It will almost be like taking candy from kids," he said in reference to the impact the Norwegians could potentially have at Ironman distance.
Asking him about that now brings an interesting response, firstly that it was said "in a humourous way" and absolutely wasn't intended to be disrespectful to the standard-bearers of the sport.
"Of course, there are some really good Ironman athletes. Jan [Frodeno], for example, he has been in a league of his own. He has an extremely smart coach, Dan Lorang, who is a very close friend of mine, too.
"He also has a really good understanding what it requires to perform at a higher level. What do you need to work on and how do you work on all these kinds of things?
"I could easily say, Jan is racing in a place where for him it's like taking candy from kids, too.
"So it was more, let's say a little bit more like going in knowing what we are doing, having such control over our own performances.
"There is a purpose behind everything. We don't do things just for fun because other people do it, because we don't care very much about what other people do.
"We are more obsessed over how can we really just advance our program all the time. How can we always be faster?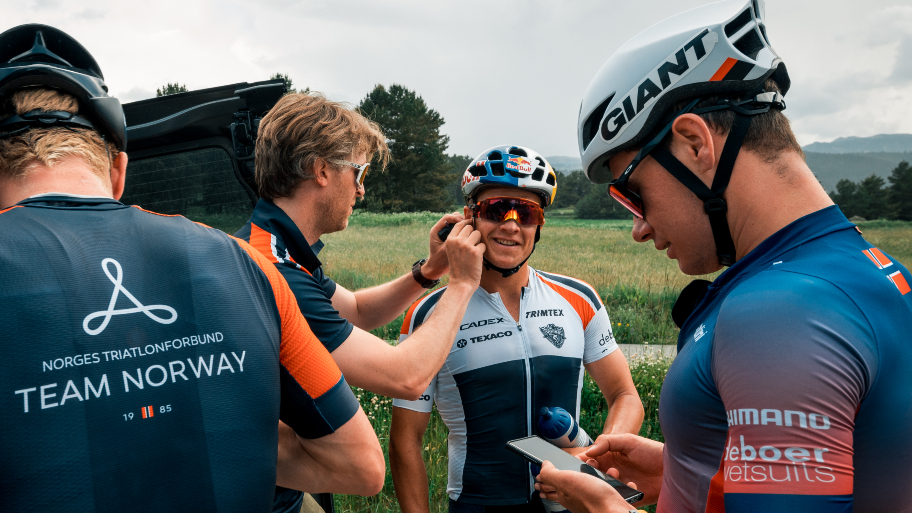 "Of course, I understand it's easy to portray it as being a little bit cocky but I know that doesn't reflect how we see things."
The bigger picture
What should potentially concern rivals far more is the revelation from Bu, when we delve into his work more deeply, that these performances have been achieved when the bigger picture has been a focus on the Olympics.
"I think that already in the half-Ironman world, we have shown quite superior performance over the last Olympic cycle.
"And we really didn't do too much specialisation for that because we had built some very big engines in the guys.
"We didn't want to do much more because we couldn't compromise the performance leading into the Tokyo Olympics, which was the primary target.
"So we had to be a little bit careful with this. And also one of the things is that I think because we do so many measurements both in field and in the laboratory, we also see always the implication of what is really happening."
But 2022 will momentarily see a focus on full-distance Ironman, especially for Kristian Blummenfelt, who is planning to do both World Championships, at St George in May and then Kona in October.
The aim for Blummenfelt – before Covid intervened and it was postponed to 2022 – was to win at Kona last October.
Learning process
And Bu is fully aware of the scale of that ambition, again referencing his good friend Lorang, who guided first Jan Frodeno and then Anne Haug to Kona glory, all the way from Olympic-distance.
I suggested to Olav that that was around a three-year progression for each of them.
"Kristian and I had a little joke about that when the focus shifted after the Olympics in late July. Basically Kristian, he was clear, he said 'I want to win Kona in October'.
"So I said to Kristian that, well, you are asking me to do the same for you in three months, which took three years for Jan and Dan – no pressure!"
But Bu is anything but flippant when addressing the challenges ahead.
"Of course the guys aren't just going into Ironman racing to participate, they want to win.
"So one of the things that became very important to me was to say, okay, but that means also we are going into a new stage where we need to learn a lot.
"We don't know what Ironman racing necessarily requires and so on."
Finer margins
And while mindful of the task ahead, Bu is in no doubt which he currently feels is harder to win between the Olympics and Kona.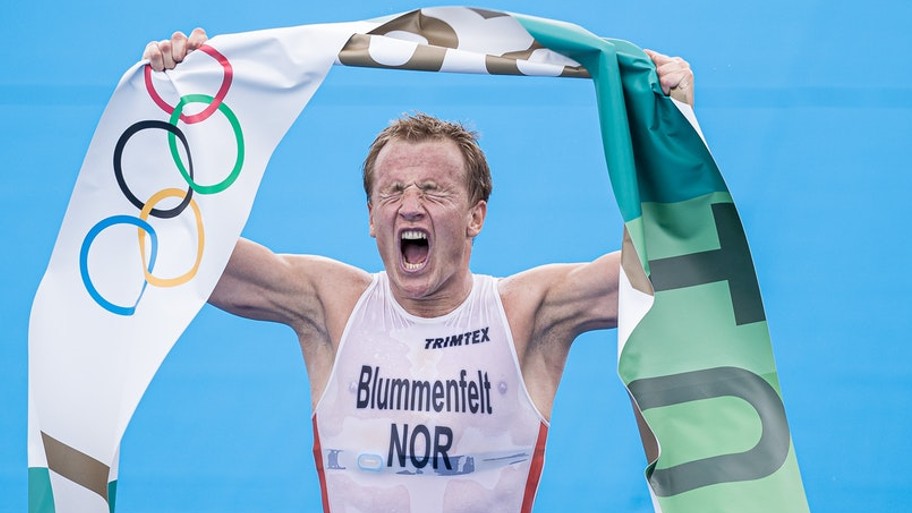 "I would say that we have to remember that in Olympic racing we are closer to peak human performance than what we have seen in Ironman at the moment.
"And that's why it's also so fun to do Olympic racing, because the field is so even, it's so hard fighting that it's a different level of excitement.
"You really know that you have to be your best. You have to work the best. The staff have to be the best all the time to try to find those small margins to win.
"I would say that between 60-80% of the research that I'm continuing to do now with the guys is actually oriented towards Paris 2024.
"Olympic racing really challenges my mind to think about where can we find advantages, how can we do things, how do we need to prioritise things better, even while in Ironman.
"We might not be there yet in Ironman racing but it could happen in St George or Kona this year, and we will really have to fight for the podium."
When athletes or teams take things to a new level, their rivals tend to respond and close the gap and that's something Bu agrees with.
"I hope we can motivate and bring that to the half Ironman and Ironman circuit too. I think that will bring another level to the excitement around the racing too. Absolutely. That would be fantastic."
Marginal gains
There are two other points from The New York Times that I wanted to discuss with Bu – and he's crystal clear on both.
The first is something he referenced himself in that insightful Pho3nix Cozumel documentary: "The problem is, when you go this fast, the first thing you see on the forums is these doping allegations because people think that the Ironman people are the holy people of triathlon.
"They don't understand there's a new era coming on board now. I think as soon as people start to realise, it will only be a matter of time of course before people try to bridge the gap and they will also start to go faster."
He goes further when I speak to him: "Maybe I should be a little bit careful by saying this. But to be honest, when people believe that they're putting themselves in a position where they are not looking for performance anymore, they are already behind."
The New York Times added: "There is another explanation for Blummenfelt's victories in Tokyo and Mexico: data. If the Oakland A's were a Trojan horse for analytics in baseball and other ball sports, Norway's national team is a triathlon leader in taking the 'Moneyball' approach.
I worked with Team Sky (now Team Ineos) for the first three years of their existence and wondered whether he saw parallels with what they did in cycling – setting what looked like hugely ambitious targets before delivering in style with multiple Tour de France victories.
"Absolutely. Using that exact example – it's marginal gains. But people sometimes think it's not very sexy to try to make that 1% increase because you think 1% is costing you too much. Is it really worth it?
"Some say, no, it's hard to quantify and already there your mindset is at default or you are stagnating.
"But I think sometimes somebody needs to come in and just demonstrate performance like Team Sky did, where you're racing suddenly at a completely different level.
"And I think that for people that are really smart, it's not very difficult.
"What people must understand is that 1% here, 1% there, it all adds up.
"It's a culture, but all those percentages together is what makes the difference in this.
"So when I'm sitting down with Kristian and Gustav, it's not about who do we think we are fighting against in St George, who do we think we are fighting against in Kona or Sub7.
"It's more about, okay, if we just take everything we know, how humanely fast do we think it's possible to swim, bike and run."
Olav was at pains to point out that all this has only been possible because of an incredible network of relationships with tech companies across the globe that are supporting Norway's team and also working with them as a testing resource. It's mutually beneficial, and we'll find out more in the next part of the interview.
Olav Aleksander Bu TRI247 interview: