On Sunday November 21 in Cozumel, Mexico, Kristian Blummenfelt scaled new heights in long-distance triathlon. And he did it at the very first attempt.
The Olympic and World Champion over short-course racing transitioned his talents to the full distance and set the fastest time ever for the Ironman distance – 7:21:12.
While there was no live coverage at the time of Blummenfelt's epic day in North America, the whole thing was captured on camera.
On Wednesday a new documentary from the Pho3nix Foundation aired to begin the countdown to next summer's Sub7 – where Kristian and Alistair Brownlee will bid to go under 7 hours at full distance.
The result is 14 minutes of terrific content charting Blummenfelt's momentous achievement – from arrival in Mexico through to an emotional post-race debrief.
You can watch all of it here, now – #DefytheImossible #Sub7Sub8
Blu and Bu on Cozumel
Blummenfelt, along with his coach and sports scientist Olav Aleksander Bu, talk in depth about the challenges posed by the weather and conditions in Cozumel, and the desire to do something special. A little over seven hours later – job done.
One thing that is again abundantly clear from the documentary is the sheer preparation and science this Norwegian generation is putting into elite triathlon today – and it shone through in one particular moment.
Bu, stood next to the course, talks to camera as Blummenfelt gets deep into the bike leg. The bid for that fastest ever time is clearly on – and everything is going according to a well-laid plan.
He says: "The say actually now that the estimated finish time for the bike is 4:00. So if he does that, he's gonna take Jan's record."
Bu adds that even then he knew what Blummenfelt was achieving would bring questions as well as plaudits.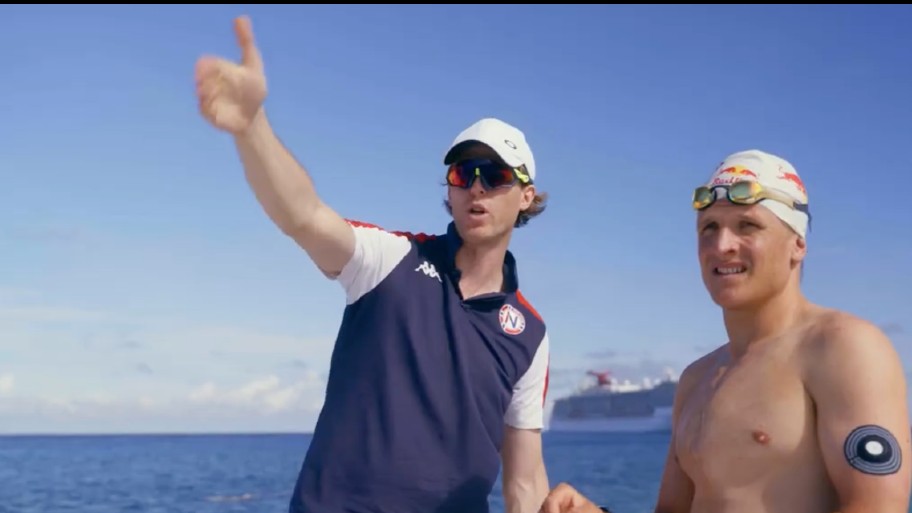 "The problem is, when you go this fast, the first thing you see on the forums is these doping allegations because people think that the Ironman people are the holy people of triathlon.
There's a new league – and it's Norwegian
"The problem is that they don't understand there's a new era coming on board now.
"I think as soon as people start to realise, it will only be a matter of time of course before people try to bridge the gap and they will also start to go faster.
"I think they need to understand there is a league above the pros in Ironman today – and that is the Norwegian triathletes."
As Blummenfelt gets onto the run, he has one final opponent to contend with.
One final opponent…
He explained afterwards: "I felt like my stomach wasn't the best from the morning. It's easier on the bike because you're just sitting on the saddle. But when I started running, it was funny stomach again.
"I wasn't sure, but I thought 'okay I can do a quick toilet stop there on the first lap'. After that I was feeling so good again. It was like I had new legs, a new body. Coming into downtown, a lot of people screaming, cheering on. I was getting so excited, trying to push it down to 3:35 pace – 'okay this is smooth, this can go really fast!'"
Blummenfelt of course would break the tape in 7:21:12, bettering the previous time set by Jan Frodeno by more than six minutes. Even the mighty German would describe his future rival as 'next level'.
Time to reflect
Afterwards, an emotional Bu was able to fully quantify what Blummenfelt achieved that November day, and also what it meant to a wider group.
"All the work that we have done, all the prep and all the details, it pays off," he said.
"The amount of hours we put into just all the preparations to just be the best, have all the margins on our side, and to be able to come home again and basically tell my family and others that this is actually more their victory than ours.
"Because they put in a sacrifice that is quite tremendous also compared to what we are doing."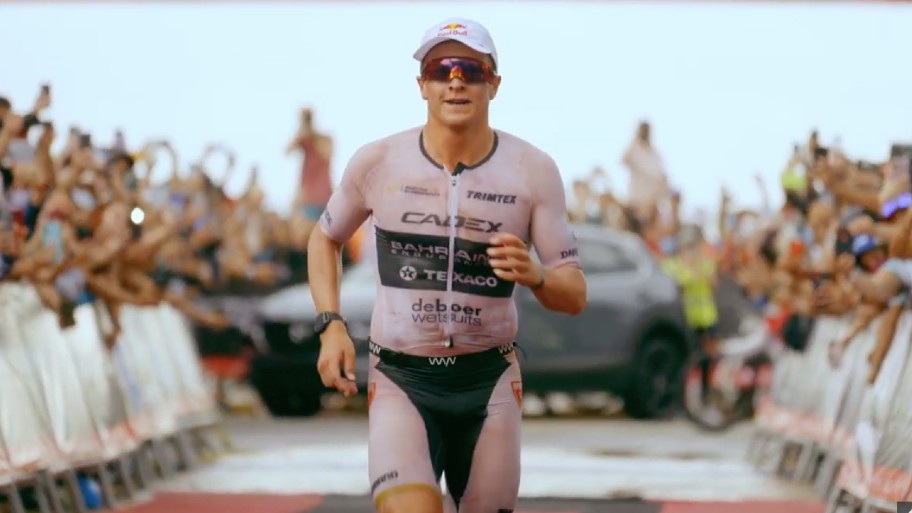 Final word goes to Blummenfelt himself, along with a look towards next summer and that Sub7 bid. And a potentially epic journey that will pit him against Brownlee, and Norway against Great Britain.
"Well I guess Alistair was enjoying the live coverage – well there wasn't any live coverage – but he will probably be doing all that he can do to be as well prepared for next summer.
"So he is probably doing everything he can with his team and we have a team that is quite motivated to not just beat him but beat his team as well."
Let battle commence…