"I put the incident behind me as fast as I could…"
We get the thoughts of Caroline Livesey as legal case is concluded
Earlier this year (more HERE), we reported on the broken sacrum suffered by British Long Distance Pro, Caroline Livesey, during a road-rage attack whilst out cycling in Yorkshire. The impact of that day put her out of training, unable to race and ended her hopes of qualifying for the 2017 IRONMAN World Championship.
Yesterday, the perpetrator of the assault, Martyn Lee from Harrogate, was sentenced at York Crown Court to the 11th May 2017 attack after pleading guilty to the charges of 'assault occasioning actual bodily harm'. He received a six-month prison sentence – suspended for 18 months – and was ordered to pay Caroline £5,000 in compensation (this will be paid in weekly instalments), plus 160 hours of unpaid community service.
The end of a long process, I asked Caroline for her thoughts and comments and, more positively, the changes that she has made to her living, training and working life for 2018.
---
Today is the end of the legal process and the attacker has been prosecuted, but does it actually change anything for you?
I am relieved that the case is concluded, but it doesn't change anything for me. I put this behind me a long time ago and I am too busy having fun and getting on with training to have given it much thought. I am glad that there was a consequence for the actions he took that day – but the punishment was not something I was concerned about. That is the courts decision.
I'm guessing you may have had some indication of the potential sentence if found guilty; was the actual sentence given close to what you might have expected?
I did not do much thinking about what the potential sentence could be. As I said – I believe that is the courts decision and it is not something that was in my control so there was no point in worrying about it. I put the incident behind me as fast as I could and did not spend any additional time thinking about it.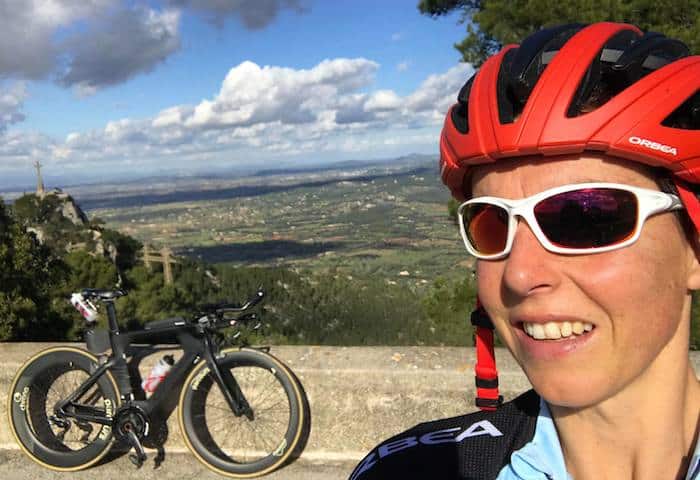 Are you still dealing with any physical problems caused by the incident?
The physical injuries have been more persistent and difficult to deal with than the mental impact. I am fairly pragmatic and very positive so I took the decision early on to enjoy riding my bike again as soon as I could. However broken bones take time, and the impact was severe so it effected other parts of my skeletal structure which gave me knock on injuries for months. I am pretty much 100% now though, with the odd niggle occurring now and then. I am training really well again and I am almost back to where I was before the assault.
You made the recent decision (with Mark) to base yourself in Mallorca and give yourself the best opportunity of enhancing your performance. Did the road rage attack play a part in making that significant move?
Not really, no. Mark and I have worked hard in various ways for years to be in fortunate position we are in now. We only took the decision in October that we would move here, although we had been talking about it for a while prior to that. We both believe in living life to the full and grabbing opportunities when they come along, and we are so fortunate to share our passion for training and racing. We both want to see how I can progress with this additional time in a fabulous training location, and we aim to just enjoy everything that it has to offer.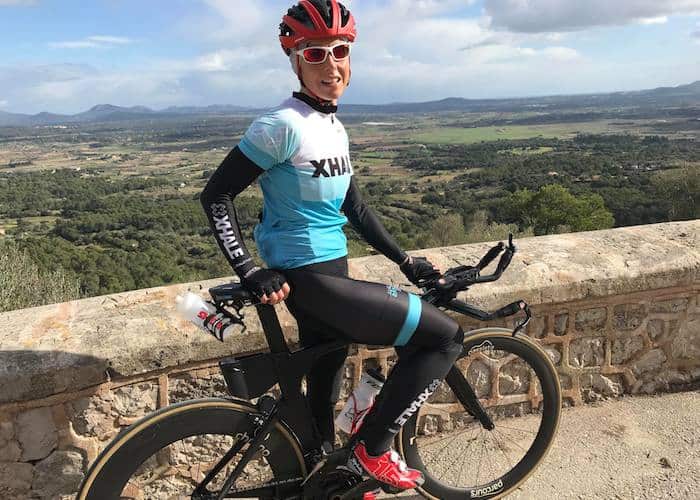 How is that all working out – are you enjoying it?
We have been here just over a week now, and it is slowly starting to dawn on me that I now live here! It is home (for the moment). I feel incredibly lucky to be here and to be able to enjoy the things I love every day. I have not left the engineering behind completely; I have started my own freelance consulting business to enable me to stay current in the industry (www.carolineliveseyconsulting.com) and do some work when I am not training. That is certainly keeping me busy, and I am training hard under the guidance of coach Will Clarke too, so there is not much time to sit still. Mallorca is living up to everything I have heard about it; beautiful weather, lovely quiet roads and pretty villages (including the one we are living in). I can't fault it really!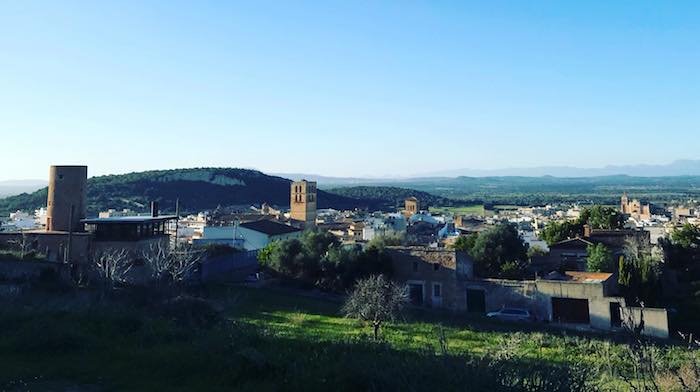 What are your racing goals for 2018 – and where will we see you first?
I will be at Challenge Rome and Ironman Texas in April to kick off my season and see where that takes me!